11 Zombie Movies on Netflix in August 2023
Celebrate the living dead throughout August with a new zombie movie, Zom 100: Bucket List of the Dead, and every other zombie film currently streaming on Netflix!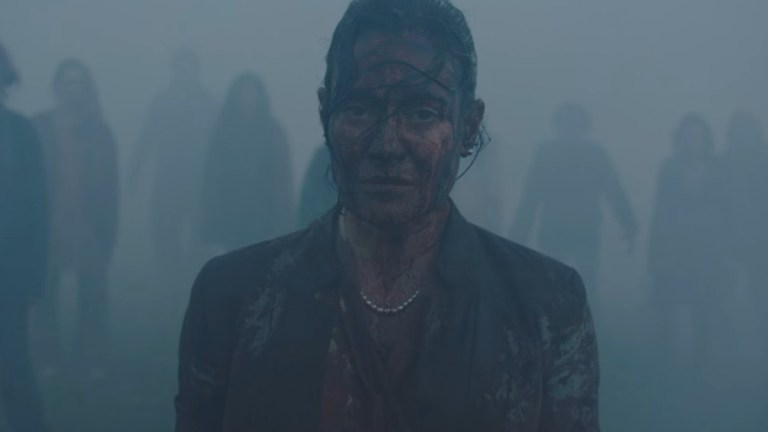 On August 3rd, 2023, Netflix is debuting the Japanese zombie comedy Zom 100: Bucket list of the Dead. The movie looks like a lot of fun, and it might get you in the mood for a zombie movie marathon. So, to help fill out your marathon list, we've gathered together all of the zombie movies streaming on Netflix in August.
Zombie Movies to Watch on Netflix in August 2023
Coming to Netflix August 3, 2023.
Director: Yusuke Ishida | Runtime: 129 minutes
For viewers who enjoy: Japanese movies, comedies, Alice in Borderland
Zom 100: Bucket List of the Dead began as a manga (which is still ongoing) and was adapted into an anime (which is also ongoing, currently on Netflix). It's about a man who doesn't really start living his life until a zombie apocalypse inspires him to do everything he wants to experience before he dies. The original manga of Zom 100 was written by Haro Aso, the writer of the manga that inspired the Netflix show Alice in Borderland.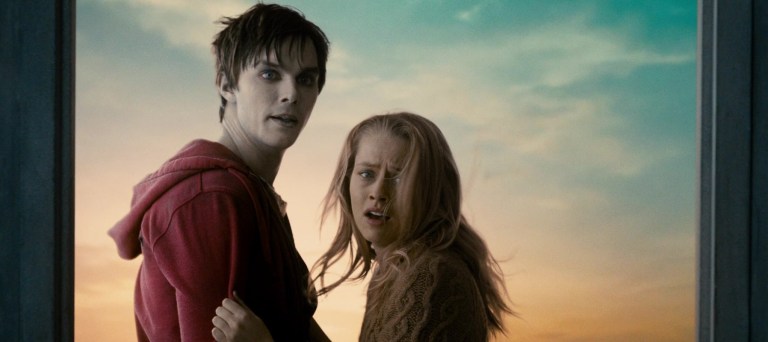 Director: Jonathan Levine | Runtime: 97 minutes
For viewers who enjoy: romance, quirky comedies, Nicholas Hoult & Teresa Palmer
Nicholas Hoult and Teresa Palmer star as star-crossed lovers in the rom-zom-com Warm Bodies. Nothing says "I love you" more than eating the brains of someone's partner, experiencing their love story through the memories carried in the brain matter, and absorbing those feelings into your own zombie brain.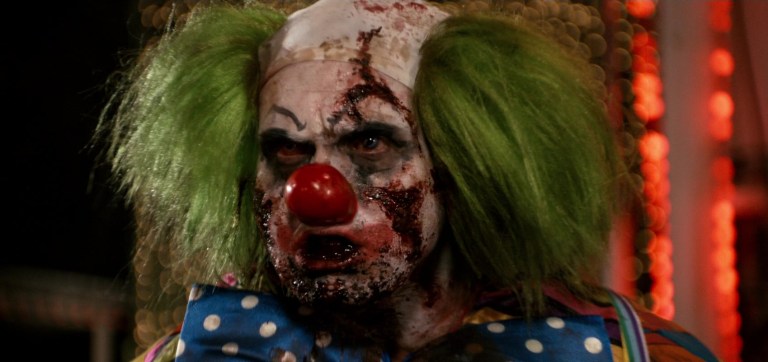 Director: Ruben Fleischer | Runtime: 87 minutes
For viewers who enjoy: road movies, silly humor, ensemble casts
Zombieland is a pivotal movie within the larger canon of zombie cinema. Coming out in 2009 at a time when zombie movies and shows were at a saturation point, Zombieland found great success and a lasting legacy thanks to its charismatic cast and lighthearted tone.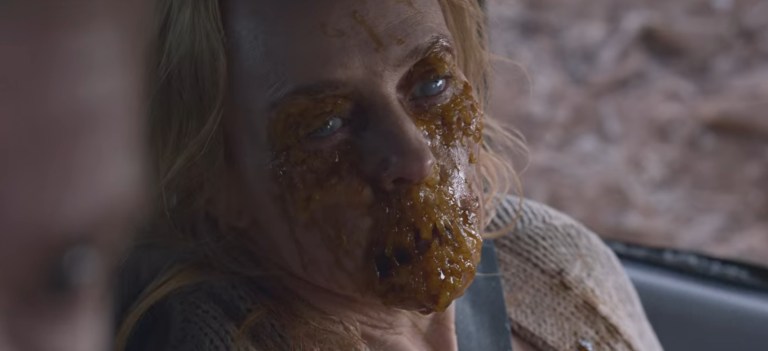 Director: Ben Howling, Yolanda Ramke | Runtime: 104 minutes
For viewers who enjoy: Australian movies, heartbreaking stories, movies with messages
Cargo is about a father, Andy (Martin Freeman), and his baby daughter in an apocalypse caused by an infection that appears different than what you might expect from a typical zombie movie. Andy is desperate to protect his daughter, but he knows that his time is running out.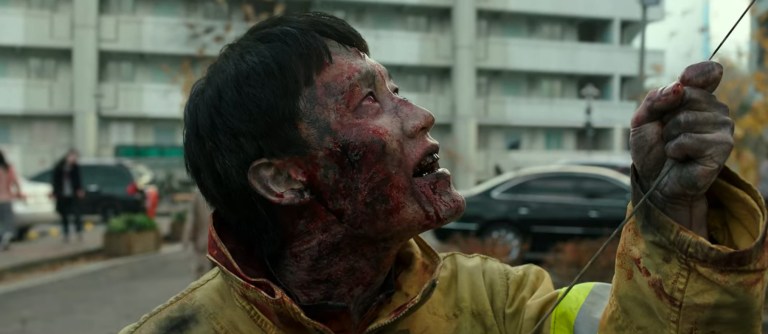 Director: Cho Il-hyung | Runtime: 98 minutes
For viewers who enjoy: survival horror, South Korean movies, isolation films
#Alive is about a young man trapped inside an apartment during a zombie apocalypse. The film does a fantastic job of depicted the overbearing loneliness and hopelessness of his situation before finally giving him something to live for.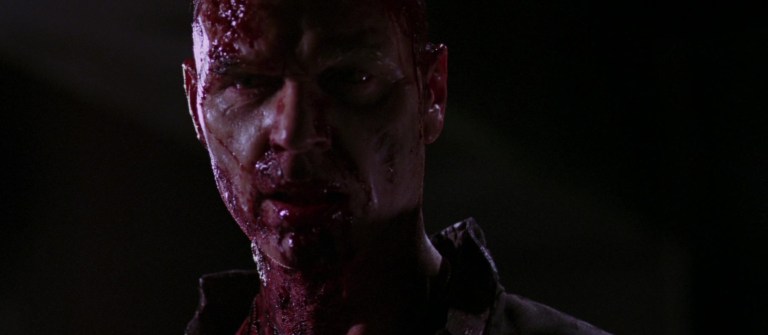 Director: Andrzej Bartkowiak | Runtime: 104 minutes
For viewers who enjoy: science fiction, action, video game movies
As far as movies based on video games go, Doom isn't bad. If you want to see Karl Urban and Dwayne Johnson shoot monsters, then Doom is absolutely for you. There's also a memorably campy first-person action scene meant to emulate the video games the movie was inspired by, so, it has that going for it as well.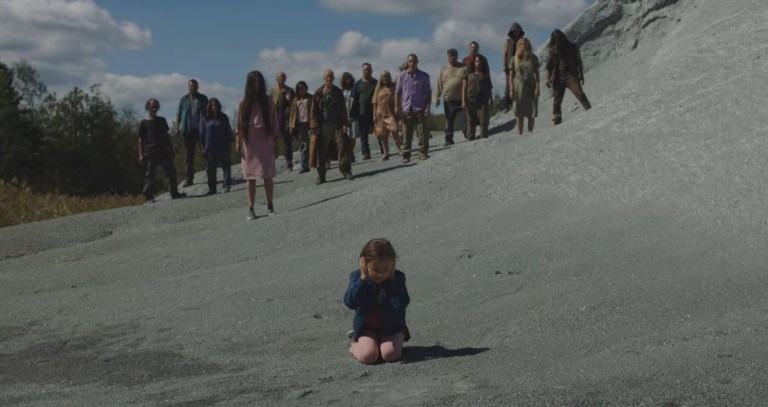 Director: Robin Aubert | Runtime: 103 minutes
For viewers who enjoy: Canadian horror, unique zombies, social commentary
Ravenous uses the well-tread tropes of the zombie-apocalypse genre as a starting point, then it adds in unique twists to the format to give the movie a life of its own. The film is about a group of people in rural Quebec doing their best to survive as zombies with odd behaviors close in on them.
Director: Alberto de Toro, Javier Ruiz Caldera | Runtime: 102 minutes
For viewers who enjoy: Spanish films, war movies
Nazi zombies are kind of a cliche, but Valley of the Dead makes them entertaining. The story involves a group of wartime enemies who must work together to survive a Nazi plot to raise the dead.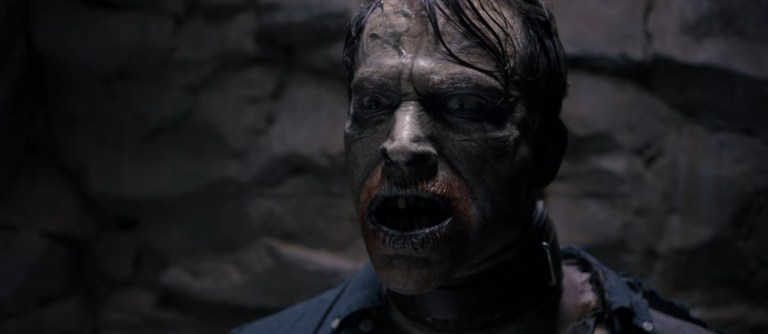 Director: Hèctor Hernández Vicens | Runtime: 90 minutes
For viewers who enjoy: very loose remakes, schlock
Day of the Dead: Bloodline succeeds best in its gore and with the look of its zombies. The rest of the movie isn't great, but it can be entertaining for those us who enjoy not-great movies.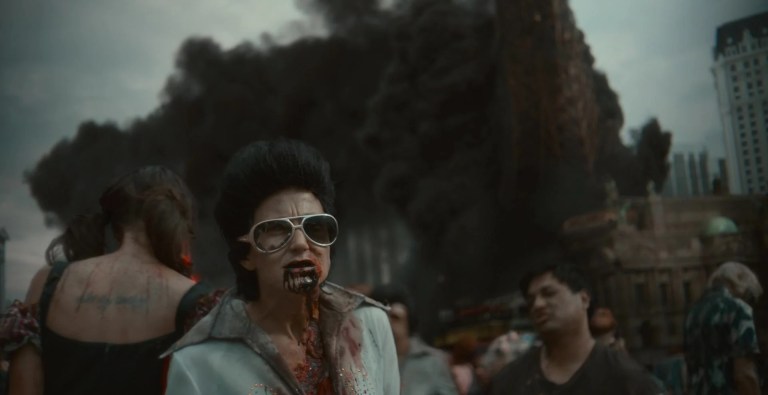 Director: Zack Snyder | Runtime: 148 minutes
For viewers who enjoy: heist films, team building, Zack Snyder
Army of the Dead delivers exactly what it promises with over-the-top action, rag-tag group dynamics, and an impossible heist made possible by outlandish twists and turns. The movie might be polarizing in certain parts of the internet, but it's great fun if you give it chance.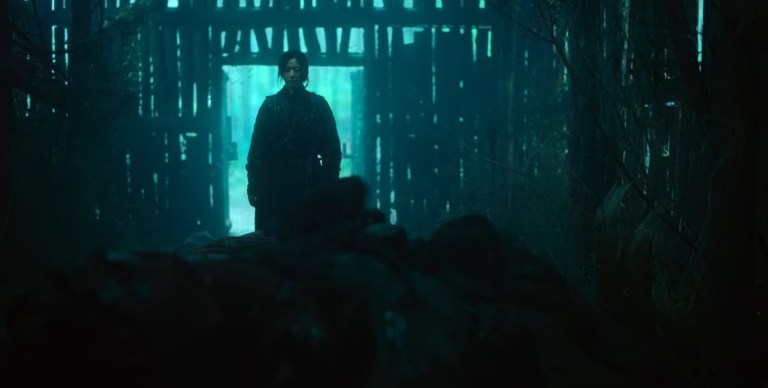 Director: Kim Seong-hun | Runtime: 93 minutes
For viewers who enjoy: revenge movies, period films, dark stories
Kingdom: Ashin of the North tells the origin story of Ashin, a mysterious character who appears at the end of the second season of the Netflix series Kingdom. Ashin's life has been filled with tragedy, and this standalone film shows how she gets horrific revenge on the people who did her and her family wrong.
More Horror Movie Streaming Guides