11+ Netflix Horror Movies Based on Novels to Watch in July 2023
Celebrate the best horror movies adapted from books throughout July 2023 on Netflix!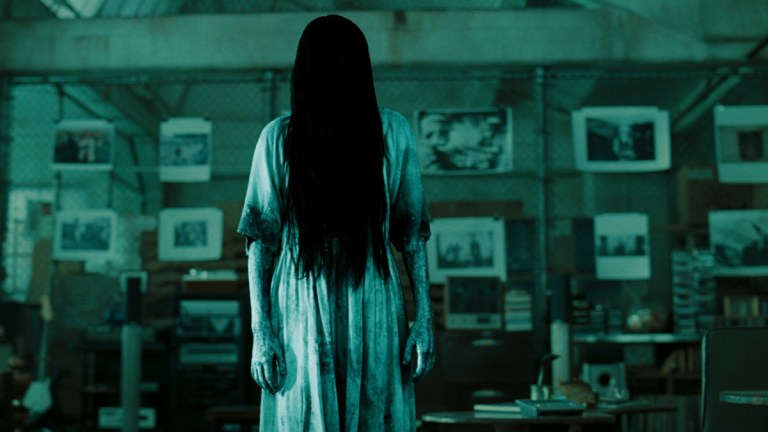 Did you know that July 30th is Paperback Book Day? It is regarded as the anniversary of the day the first Penguin Books paperbacks were published in 1935. It is also a great excuse to celebrate the simple joys of relaxing with a book. And what better way to spend a hot summer day in July than to kick back with a paperback (particularly a horror paperback) by the pool, on the beach, or inside in the cool comfort of air conditioning?
We all lead busy lives though, so sometimes reading a full book isn't practical. For that reason, we've decided to celebrate Paperback Book Day throughout the month of July by selecting the best horror movies on Netflix that are based on novels. We've also included horror movies based on short stories, manga, and more since they are all stories that can be contained within paperback covers. For more amazing horror movies on Netflix in July, check out our Best Horror Movies on Netflix Right Now article which is updated every single month.
Best Horror Movies on Netflix Based on Novels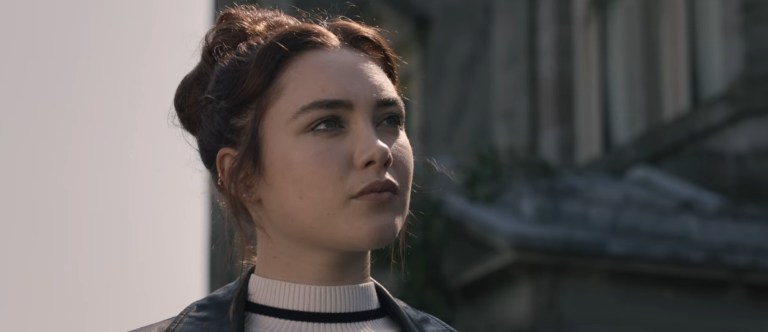 Director: Olaf de Fleur | Runtime: 88 minutes
Based on: Hush (2011) by Eva Konstantopoulos
A brother and sister team of scammers posing as genuine paranormal investigators take a job that will forever change their lives in the supernatural horror movie Malevolent.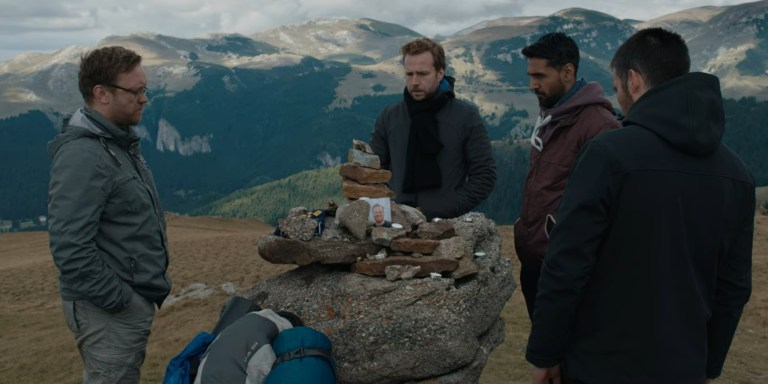 Director: David Bruckner | Runtime: 94 minutes
Based on: The Ritual (2011) by Adam Nevill
The Ritual is an insidious folk horror movie with exceptionally strong characters and conflict. It is a movie about the fracturing of a friend group first, and about the horrors contained in the Swedish wilderness second.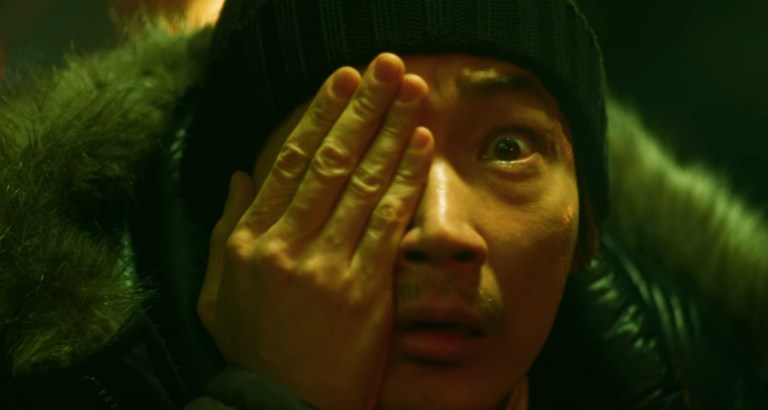 Director: Takashi Shimizu | Runtime: 116 minutes
Based on: the manga Homunculus (2003-2011) by Hideo Yamamoto
After a homeless man, Susumi Nokoshi (Go Ayano), undergoes an experimental surgery, he begins to see people as distorted versions of themselves when he closes his right eye. Homunculus is more of a psychological thriller than horror, but Japanese director Takashi Shimizu includes some horror elements for good measure.
Director: Álex Pastor, David Pastor | Available starting July 14
Based on: Bird Box Barcelona is a spinoff sequel to the movie Bird Box (2018) which was based on the novel Bird Box (2014) by Josh Malerman.
Bird Box Barcelona promises a similar kind of apocalyptic and cosmic horror as the first Bird Box movie, but with a production set in Spain and created by Spanish filmmakers, it could provide a completely new take on the subject.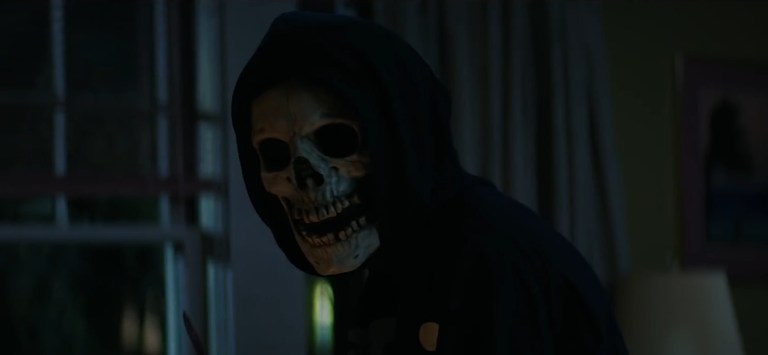 Director: Leigh Janiak | Runtime: 331 minutes total
Based on: the Fear Street series of books by R.L. Stine
The Fear Street movies are R-rated horror movies that feel a lot like throwbacks to teen slasher flicks ranging from the late 1970s to the 1990s. The trilogy takes a trip back to the 1600s for a witch-hunt movie towards the finale, but the overall slasher feel of this well-made supernatural horror series sticks around to the end.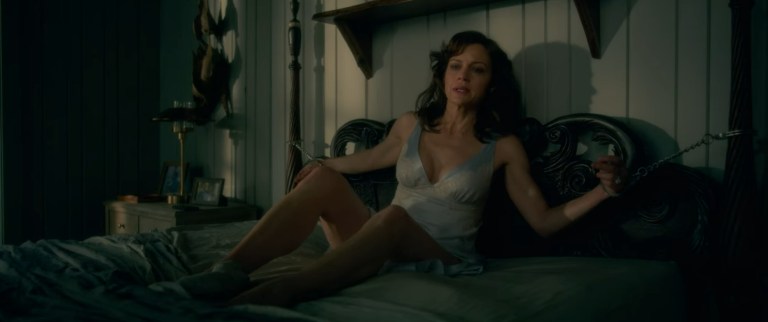 Director: Mike Flanagan | Runtime: 103 minutes
Based on: Gerald's Game (1992) by Stephen King
Lauded horror filmmaker Mike Flanagan directed this adaptation of Stephen King's novel which many people thought was unfilmable. As always, Flanagan did great work, making Gerald's Game a supremely unsettling experience.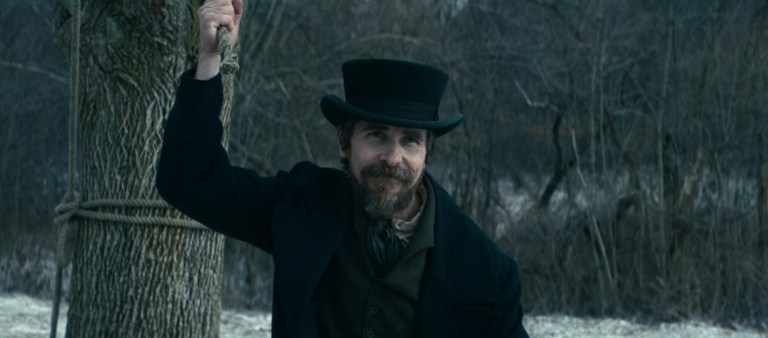 Director: Scott Cooper | Runtime: 130 minutes
Based on: The Pale Blue Eye (2006) by Louis Bayard
Though it is more of a detective movie than a horror movie, the specifics of the crimes in The Pale Blue Eye veer it in the direction of horror at times.
Director: Santiago Menghini | Runtime: 87 minutes
Based on: No One Gets Out Alive (2014) by Adam Nevill
An undocumented immigrant, Ambar (Cristina Rodlo) finds there is no escape from the horror, both supernatural and disturbingly human, when she begins her stay at a haunted boarding house.
Director: Denis Rovira van Boekholt | Runtime: 102 minutes
Based on: The Influence (1988) by Ramsey Campbell
In The Influence, Alicia (Manuela Vellés) and her family move into her childhood home to help her sister take care of their dying mother. As Alicia struggles in this new phase of her life, she also struggles with her family's history which includes witchcraft.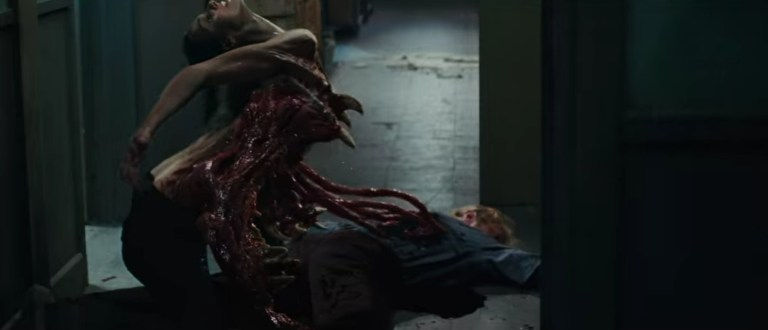 Director: Matthijs van Heijningen Jr. | Runtime: 102 minutes
Based on: It is a prequel to the movie The Thing (1982) which was based on the novella Who Goes There? (1938) by John W. Campbell Jr.
The Thing (2011) is a prequel to The Thing (1982). It follows a similar plot structure of the earlier film by telling the story of an isolated crew discovering that a deadly shapeshifting alien is among them.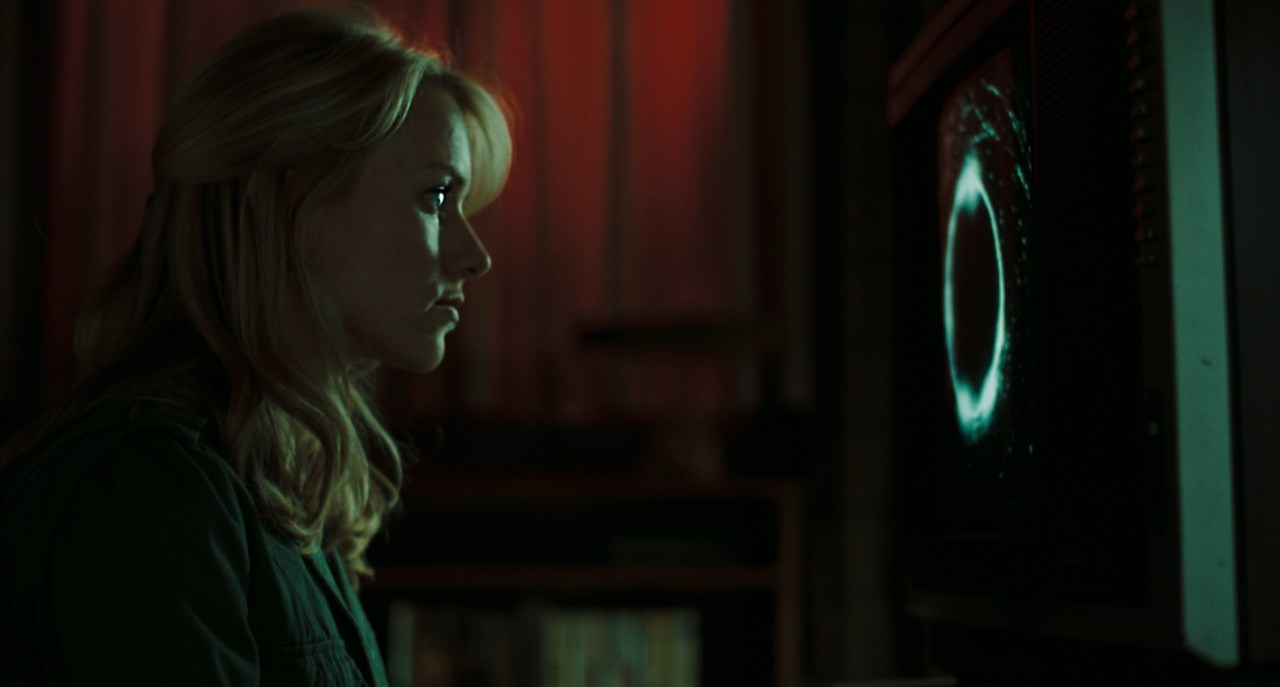 Director: Gore Verbinski | Runtime: 115 minutes
Based on: It is a remake of the movie Ring (1998) which is based on the novel Ring (1991) by Koji Suzuki.
The Ring is a perfect case study for why you should maybe read a book instead of watching television. But as one of the best movies of the 2000s, The Ring is something everyone needs to see.
More Netflix Horror Movies Based on Novels
Secret Window (2004) – Johnny Depp is an author who is harassed by a disgruntled writer played by John Turturro, based on the story "Secret Window, Secret Garden" published in the collection Four Past Midnight by Stephen King.
Death Note (2017) – Based on the Japanese manga of the same name, Death Note is about a teenager who discovers a notebook that kills anyone whose name is written in its pages.
The Silence (2019) – Based on the novel by Tim Lebbon, The Silence stars Stanley Tucci and Kiernan Shipka in a film about mysterious creatures who hunt by sound.
Don't Kill Me (2021) – Based on the Italian novel Non mi Uccidere by author Chiara Palazzolo, Don't Kill Me is a romance-horror that follows a young woman who dies of a drug overdose, only to come back to life to try to find her lover.
Kingdom: Ashin of the North (2021) – Okay, so it's a stretch to call this a movie based on a novel, but it is a spinoff of the Netflix zombie series Kingdom that is inspired by the South Korean graphic novel (also called "manhwa") The Kingdom of the Gods. Besides, Kingdom: Ashin of the North is too good of a zombie/revenge movie to leave it off of any list in which it could be included, even if its qualifications to be on that list are tenuous at best.
Things Heard & Seen (2021) – Amada Seyfried stars in this haunting film about a failing marriage, based on the novel All Things Cease to Appear by Elizabeth Brundage.
There's Someone Inside Your House (2021) – Based on the novel by Stephanie Perkins, this is a teen slasher with a throwback feel.
More Horror Movies Streaming Guides