'Primal Fear' (1996): 18 Trivia Facts About a Flawless Legal Thriller
So there never… there never was a Roy?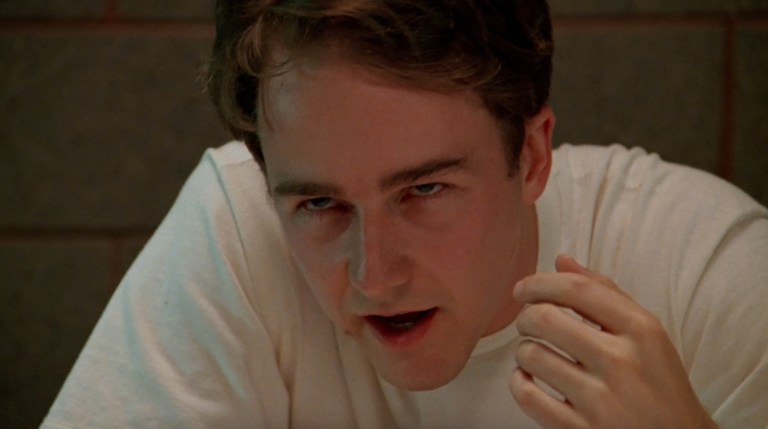 Primal Fear (1996) is a legal thriller remembered as a creepy and compelling story with one of the best twist endings of all time. The film also introduced the world to actor Edward Norton, who beat out over 2,000 other actors to win the role. Not only was Primal Fear the first movie Norton had ever been in; his performance was so good, he was nominated for an Academy Award for Best Supporting Actor.
The film stars Richard Gere as Martin Vail, an egotistical Chicago defense attorney who enjoys the infamy he's received for getting clients cleared on technicalities. When Vail sees a news story about Aaron Stampler (Edward Norton), a shy 19-year-old who has been accused of murdering the local archbishop, he offers to defend the young man pro bono. The case goes to trial with Vail's former lover, Janet Venable (Laura Linney), as the prosecutor.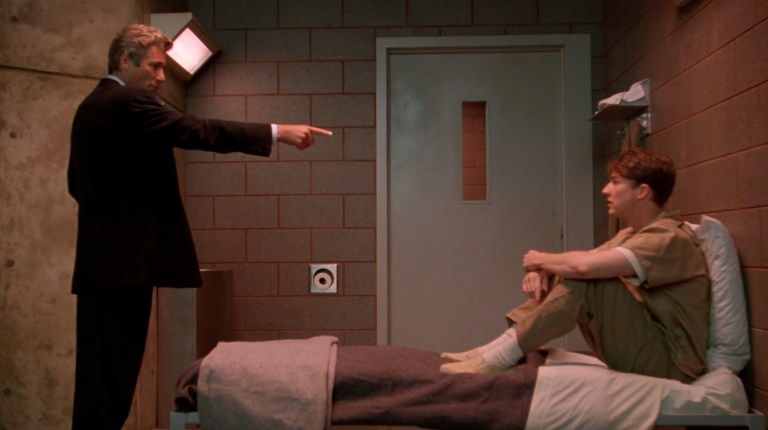 During the trial, Vail discovers that Aaron has a violent alter ego named Roy who admits to murdering the archbishop. A neuropsychologist diagnoses him with dissociative identity disorder (DID, previously known as multiple personality disorder) caused by sexual abuse from his father as well as the archbishop. Aaron is eventually found not guilty by reason of insanity and sentenced to a psychiatric hospital until his condition improves. Venable is fired for not getting a guilty sentence. Warning, major spoilers: The film ends with Vail visiting Aaron in jail to tell him of the sentence. Aaron slips up and Vail realizes he was faking symptoms of DID all along. When Vail asks him if there ever was a "Roy," Norton's character responds, "there never was an 'Aaron,' counselor."
The big reveal changes everything the audience was led to believe. It's the kind of ending that demands a second viewing—which may be one reason the film has been so successful. Primal Fear was a critical and commercial success, earning $102.6 million against a budget of $30 million. Here are some fun facts about the nearly flawless legal thriller:
Edward Norton as Aaron Stampler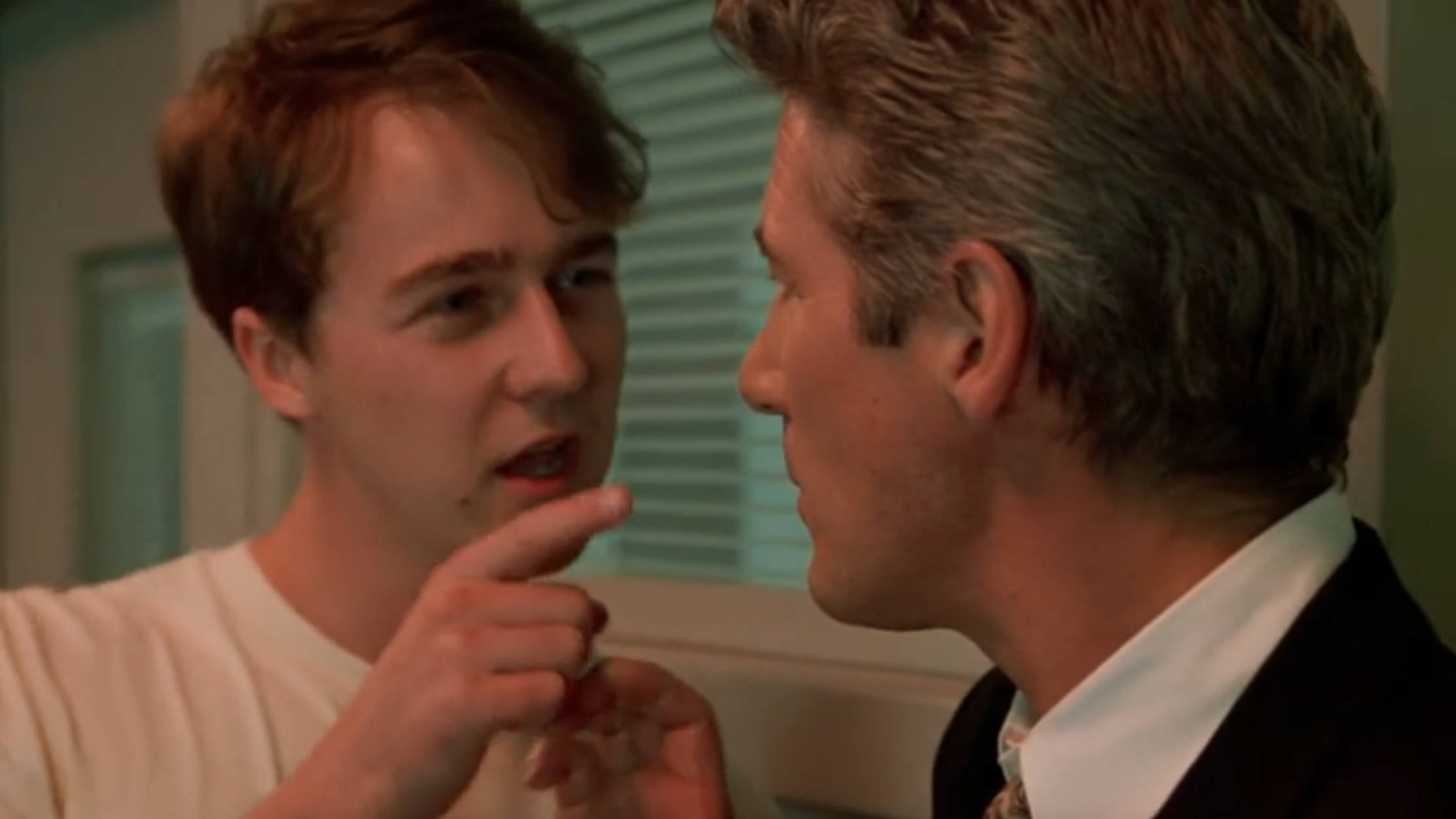 1. A staggering 2,100 actors auditioned for the role of Aaron Stampler. People in Hollywood who had read the Primal Fear script knew that this role had the potential to make someone's career, and it was sought after by the best talent available. It was surprising, then, that in the end Edward Norton, who had never been in a film before and did not even have an agent, won the part.
2. Norton learned about Primal Fear from his friend Connie Britton, who auditioned for the role of Naomi, one of Martin Vail's employees (the role went to Maura Tierney). Britton called Norton on a pay phone to tell him, "They're seeing people for this role and I have the spookiest feeling it's made for you."
3. Matt Damon really wanted this part, saying, "It was clear that whoever got that role was going to blow up." Though he didn't have much money at the time, he paid for a dialect coach to help him perform better in his audition. Getting passed over was the reason Damon and BFF Ben Affleck finished and sold their script for Good Will Hunting (1998). The actors worried they would never break into Hollywood unless they created their own opportunity.
That was one of the things that was really the impetus behind Ben and I writing Good Will Hunting and focusing on it, was because when Primal Fear, when Edward Norton got Primal Fear, we went, 'F***. There's not gonna be another one of those that's gonna come around. We gotta do our own thing.'

Matt Damon, on breaking into Hollywood
4. Edward Norton says that after Primal Fear he and Matt Damon were both up for the role of Rudy Baylor in The Rainmaker (1997) and Damon beat him out. Norton did American History X (1998) instead. Damon played a role almost as duplicitous as Primal Fear's Aaron Stampler in 1999 when he was the title character in The Talented Mr. Ripley, the same year Norton played another man with DID in David Fincher's Fight Club.
5. Leonardo DiCaprio passed on the role of Aaron Stampler because he thought the character wasn't "fully formed" and because he wanted a break after filming What's Eating Gilbert Grape (1993).
6. Wil Wheaton passed on the role to go to acting school instead and considers it the biggest mistake of his career. At the time he told his manager, "It is like Luke Skywalker when Yoda told him not to go and save his friends, but to stay on Dagobah and learn to be a Jedi instead. Luke didn't listen to him and that's why he never became a true Jedi master."
7. James Van Der Beek, James Marsden, and Danny Masterson also auditioned for the part.
8. Most of the actors who auditioned could nail the sadistic role of Roy but couldn't convincingly portray a dimwitted hick like Aaron.
Richard Gere as Martin Vail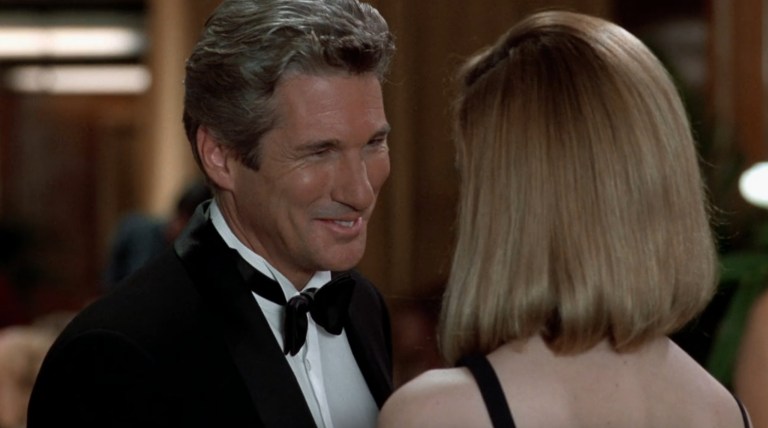 On my first day of law school, my professor says two things. First was: from this day forward, when your mother tells you she loves you, get a second opinion.

And?

If you want justice, go to a whorehouse. If you wanna get fucked, go to court.

Martin Vail, opening lines of Primal Fear
9. Casting Aaron took so long that Richard Gere almost quit the movie.
10. Primal Fear was released the same year as the meta horror comedy movie Scream (1996), in which Rose McGowan's character jokes about the bonkers (and completely fictional) real-life rumors involving Richard Gere and a live gerbil. The rumor likely started as a result of Gere being one of the first mainstream Hollywood stars to play a gay character, a Holocaust victim in the Broadway production of Bent in 1979.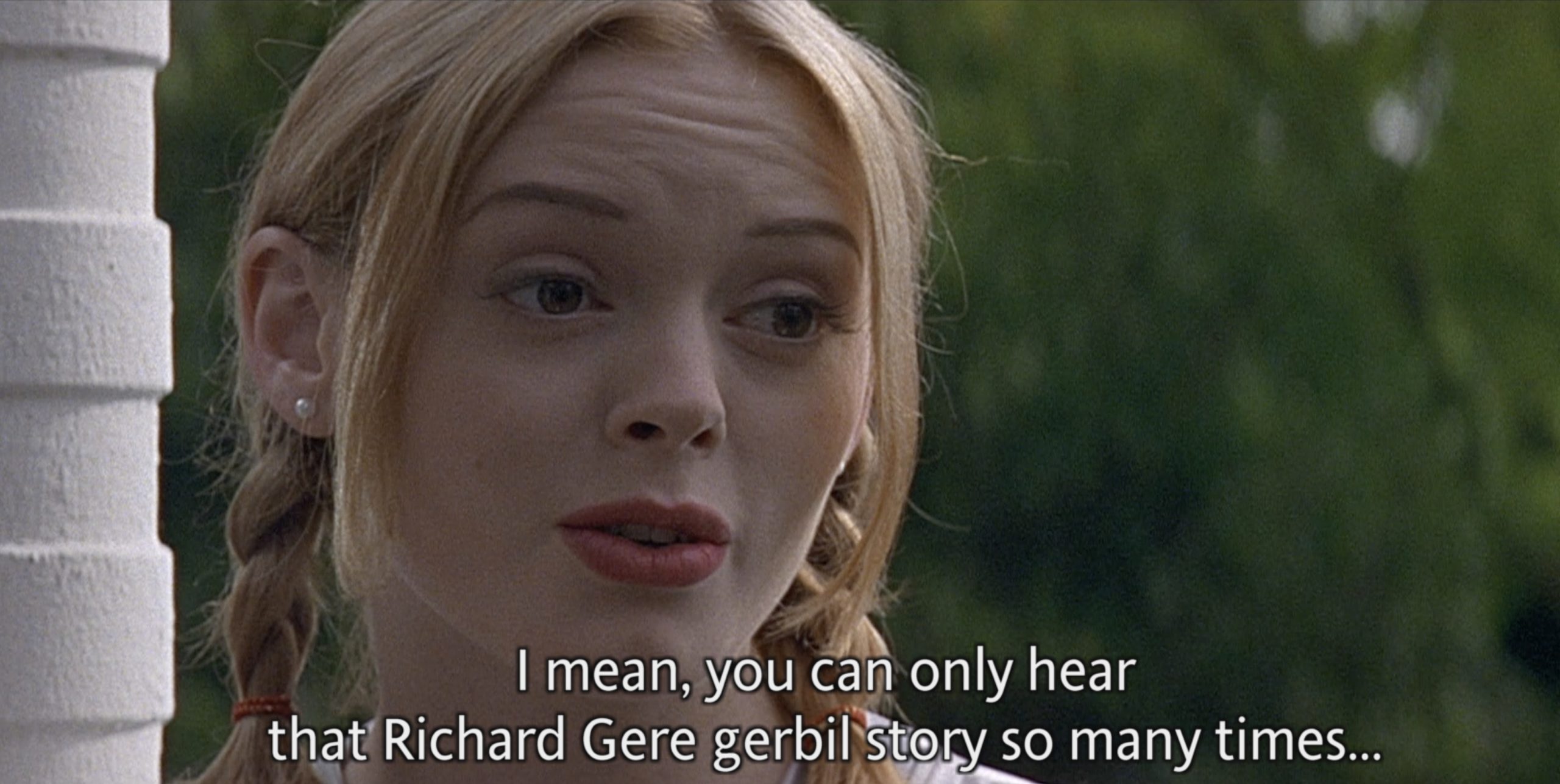 11. Gere would reunite with his Primal Fear coworker Reg Rogers in Runaway Bride (1999). In Primal Fear, Rogers is a journalist interviewing Gere; in Runaway Bride, Gere is a journalist interviewing Rogers.
Filming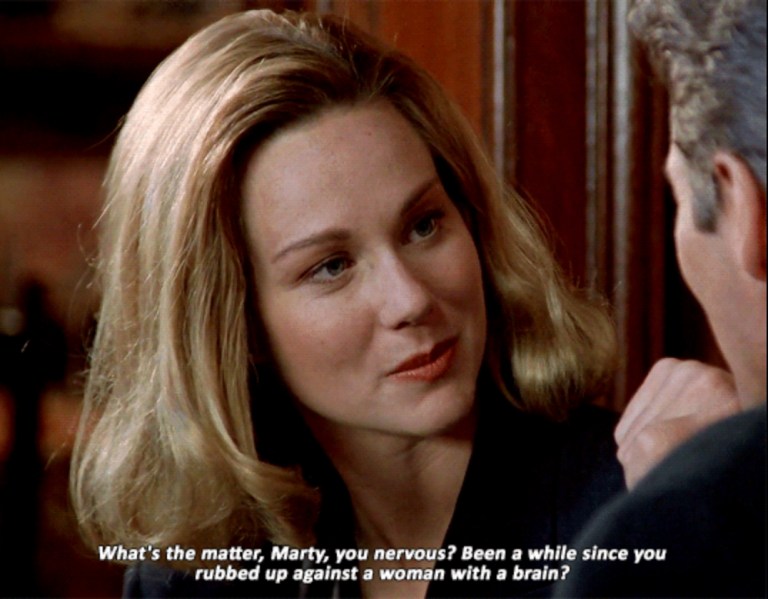 12. The story is an adaptation of the thriller novel Primal Fear by William Diehl, published in 1993.
13. It was Edward Norton who decided his character should have a stutter. He also ad-libbed the physical altercation between his character and Gere's as well as the slow clap his character gives Vail during the final scene.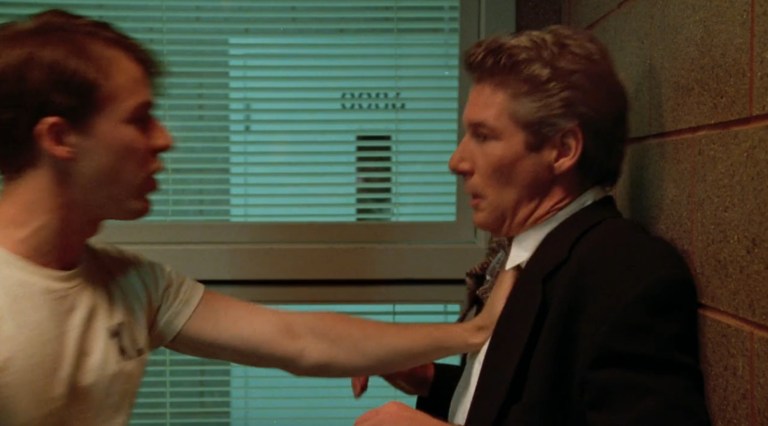 14. Dissociative identity disorder (DID) is controversial because some experts believe the symptoms are artificially produced either by leading questions asked by mental health providers or (as in the case of Aaron Stampler) made up by the patients themselves. A giveaway that Aaron is faking earlier in the film is that he only has one alternate personality. Generally people who suffer from DID have many alternates.
15. A subtle difference between "Aaron" and "Roy" is that Roy smokes and Aaron does not.
The alternate Primal Fear ending that never was
16. The filmmakers considered an alternate ending in which Martin Vail would trick Aaron into revealing himself in court. It was decided that Aaron triumphing over the egotistical lawyer was a better ending, and the alternate was scrapped.
17. Norton and Gere were instrumental in creating the final ending we see in the film today. The two actors worked together to tighten the original six-page ending down to two perfect pages.
I believe in the notion that people are innocent until they are proven guilty. I believe in that notion because I choose to believe in the basic goodness of people… I choose to believe that not all crimes are committed by bad people, and I try to understand that some very, very good people do some very bad things.

Martin Vail, Primal Fear
18. The first cut of the film was a staggering 192 minutes long. That's two minutes shorter than Titanic! Final run time was cut down to 130 minutes.