34 Shocking Legal Thrillers and Court Room Dramas
Similar to a murder mystery, part of the draw for the audience is being able to guess the outcome of the case.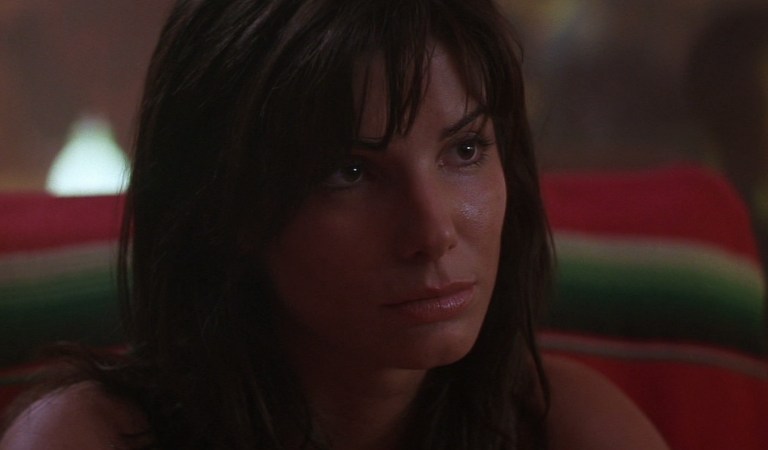 A legal thriller is a crime movie where the plot mostly follows a criminal investigation or the drama of a courtroom trial. Similar to a murder mystery, part of the draw for the audience is being able to guess the outcome of the case. In most legal thrillers the audience is put in a jury seat, making guesses about whether the defendant is innocent or guilty before the outcome is revealed.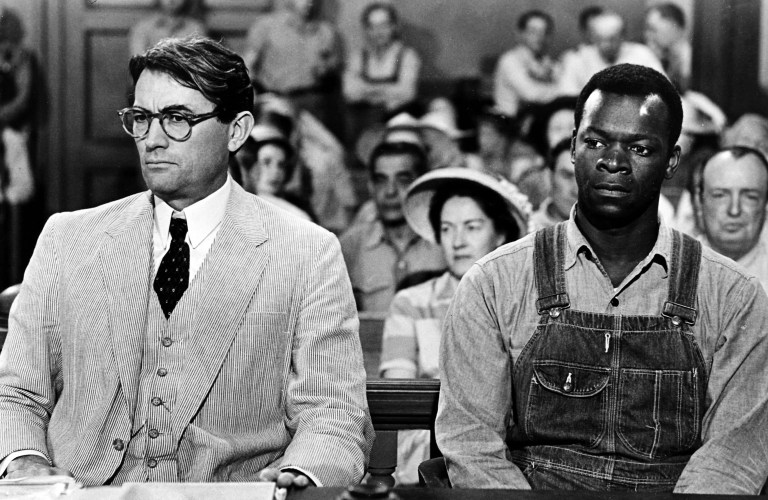 In the present day, legal thrillers have almost become synonymous with lawyer and prolific novelist John Grisham who has written the basis for many films on this list. Grisham's staggering success includes writing 28 consecutive bestsellers and selling 300 million copies of his books worldwide. His books have been adapted into eleven movies and four television series. Other popular writers in the genre include Marcia Clark (who was once the lead prosecutor in the OJ Simpson case), Bryan Stevenson (also a lawyer), and Michael Connelly.
Here are the best legal thrillers in cinema history: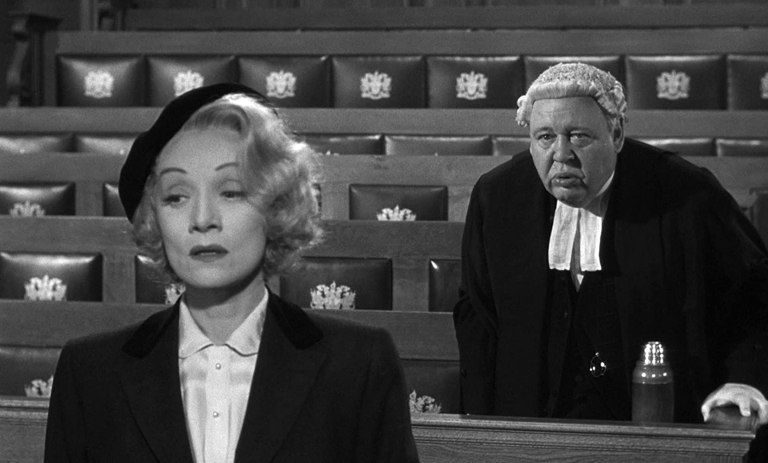 A legal mystery thriller starring Marlene Dietrich as the wife of a man (Tyrone Power) accused of murdering a wealthy widow who left him money in her will. Dietrich's character takes advantage of a legal loophole to testify against her husband, saying she is convinced of his guilt. Sir Wilfrid Robarts Q.C. (Charles Laughton) serves as the man's defense lawyer who is equally convinced of his innocence.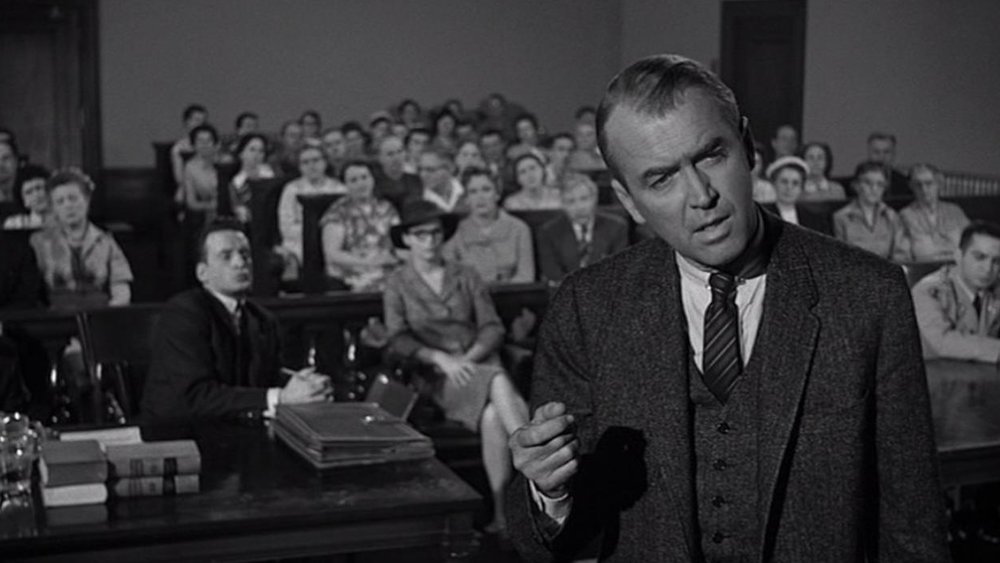 James Stewart plays Paul Biegler, a small town layer who takes a case defending US Army Lieutenant Frederick "Manny" Manion (Ben Gazzara), a man claiming temporary insanity after he murdered the innkeeper who raped his wife. The old timey prosecution argues this can't be the case as his wife had previously flirted with her rapist.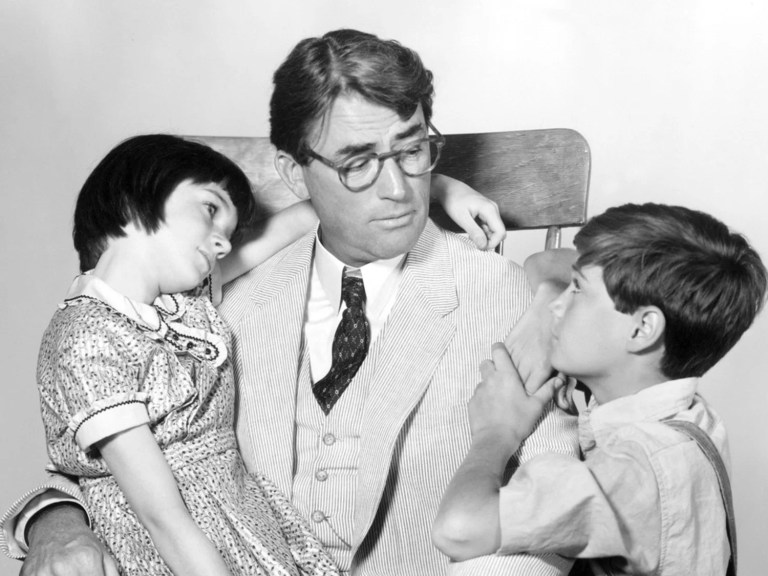 Based on the famous Harper Lee novel, this legal drama follows Atticus Finch (Gregory Peck), an lawyer embroiled in a racist criminal trial. Atticus teaches his children Scout and Jem that people deserve fair treatment and defends black man Tom Robinson (Brock Peters) who is accused of raping a white girl. The family deals with the fallout in their small Alabama town.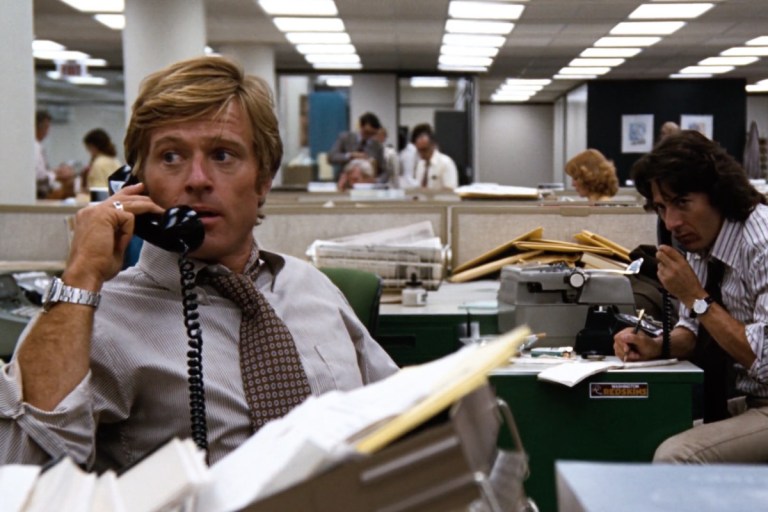 A political thriller starring Robert Redford and Dustin Hoffman as Bob Woodward and Carl Bernstein, two Washington Post reporters who investigated the Watergate scandal. The film follows the reports from the beginning of the case through meeting their informant "Deep Throat" and Nixon's eventual resignation. It is based on the non-fiction book of the same name written by the journalists as an in-depth account of their work on the scandal.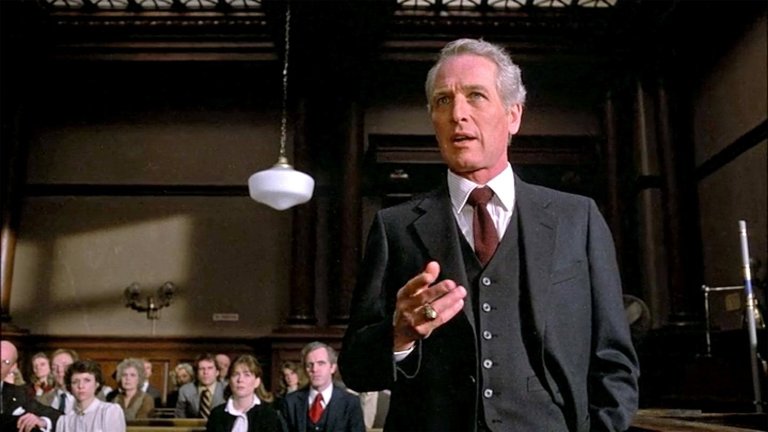 A legal drama starring Paul Newman as Frank Galvin, a once-promising attorney who has become an alcoholic and is now a seedy ambulance chaser. Galvin takes a medical malpractice case for the money, but discovers that he actually believes in the case as it unfolds. The Verdict received five Academy Award nominations including Best Picture, Best Director (Sidney Lumet), Best Actor in a Leading Role (Paul Newman), Best Actor in a Supporting Role (James Mason), and Best Adapted Screenplay (David Mamet).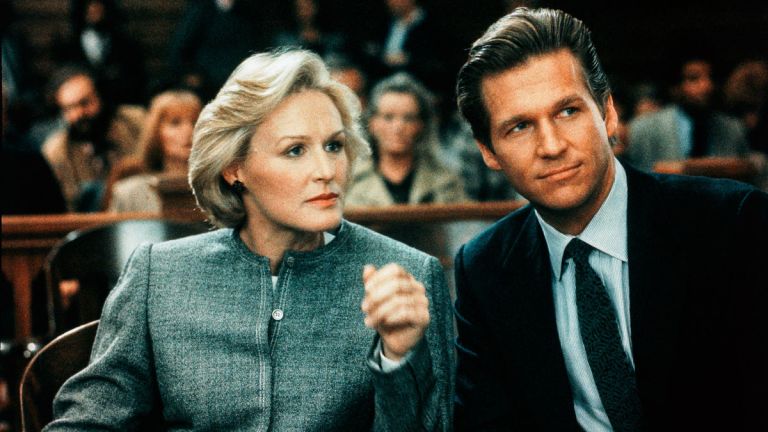 A neo-noir legal thriller starring Glenn Close as Teddy Barnes, a high-profile lawyer who is unsure she wants to practice criminal law. She takes the case of Jack Forrester, a man accused of murdering his socialite wife. After having an affair with her client, she becomes convinced of his guilt.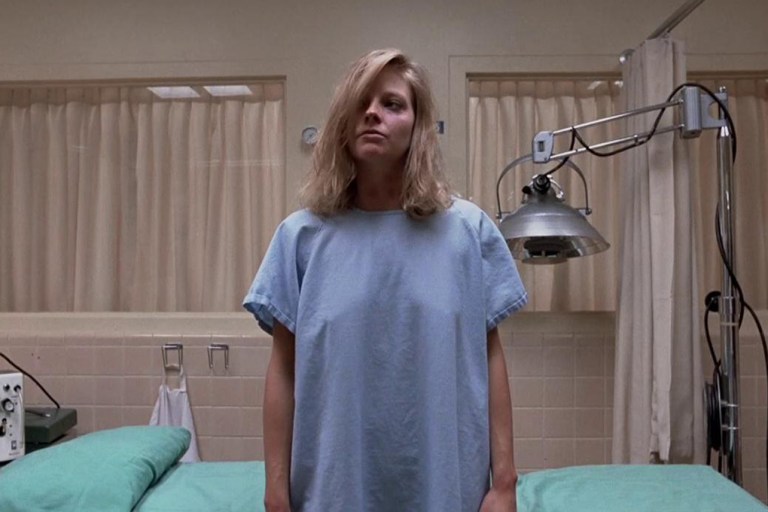 A legal drama starring Jodie Foster as Sarah Tobias, a woman who was gang-raped a bar while other patrons looked on and cheered. District Attorney Katherine Murphy (Kelly McGillis) is unsure she can win the case despite the physical evidence as she believes Sarah is an untrustworthy witness due to her having flirted with the men prior to the rape. Murphy pleads the men out on reckless endangerment charges which results in their speedy release. Sarah continues to be harassed by the men who cheered during her rape. Out of guilt, Murphy finds someone willing to testify in Sarah's defense and puts the other bystanders on trial.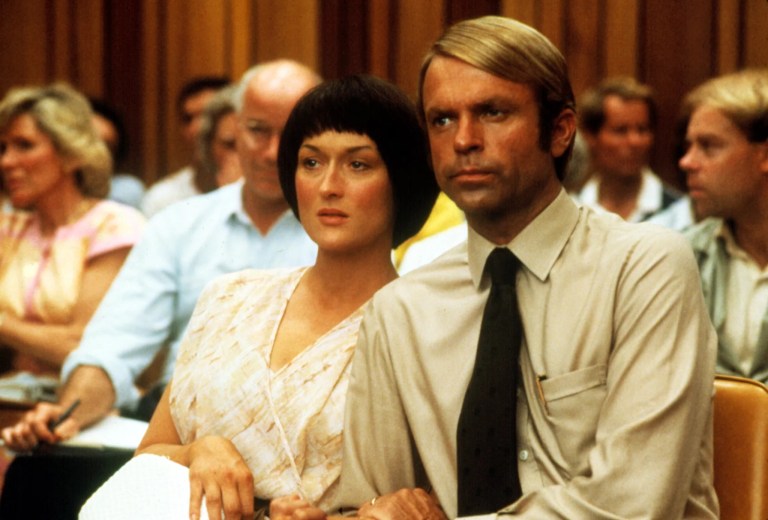 Meryl Streep stars as an Australian mother, Lindy Chamberlain, whose nine-week-old daughter was eaten by a dingo while on holiday. The court of public opinion rules that her story is ridiculous and the "a dingo ate my baby" meme was born. Lindy is eventually charged with her daughter's murder and even her husband Michael (Sam Neill) doubts her. After Lindy is convicted and sentenced to life in prison, evidence that the child really was carried off by a dingo emerges. Stranger than fiction, this case is based on a real story.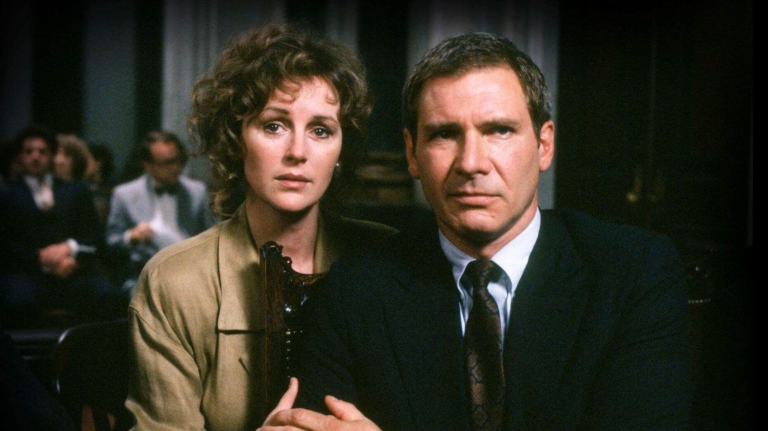 A legal thriller following a prosecutor, Rozat "Rusty" Sabich (Harrison Ford) who is charged with murdering a coworker he had been having an affair with (Greta Scacchi). Sabich fixes the investigation so that his detective friend is in charge and can hide Sabich's affair. It becomes apparent that Sabich wasn't the only person who had an affair with the victim and the real killer may be someone he knows.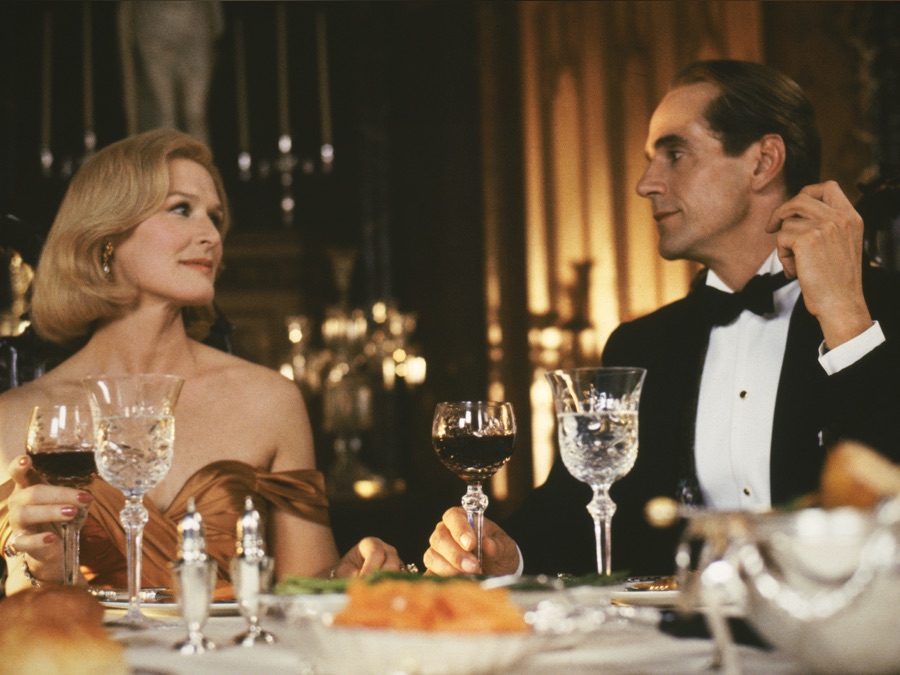 Based on a book written by OJ's Dream Team lawyer Alan Dershowitz, this drama follows the story of a socialite, Sunny von Bülow (Glenn Close), who falls into a coma after a Christmas party. Her husband, Claus von Bülow (Jeremy Irons), is charged with attempted murder. In real life, Dershowitz defended Claus. Disgraced politician Eliot Spitzer was a law student involved in the real trial.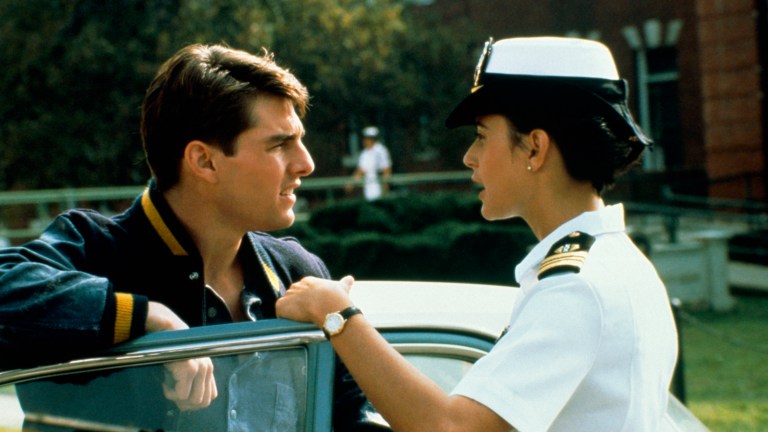 A legal drama based on Aaron Sorkin's play of the same name. Tom Cruise stars as Daniel Kaffee, an inexperienced JAG Corps Lieutenant assigned the case of Private William Santiago (Michael DeLorenzo), who is found dead after either a bullying incident or direct orders to use violent extrajudicial punishment. Kaffee faces a brick wall when trying to investigate the case and it becomes clear a cover up is involved. The film received four Academy Award nominations including Best Picture, Best Supporting Actor (Jack Nicholson), Best Film Editing and Best Sound Mixing.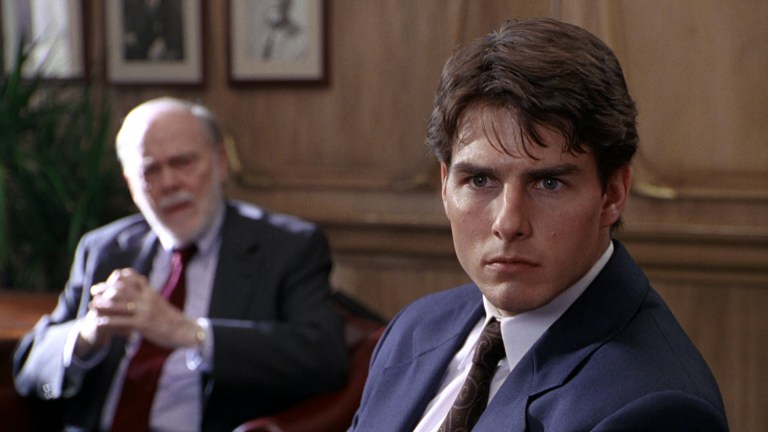 A legal thriller based on the John Grisham novel of the same name. Tom Cruise stars as Mitch McDeere a top Harvard Law School graduate who is recruited by a boutique law firm in Memphis, Tennessee. The firm seems like a dream come true: they pay off McDeere's law school debt and purchase him a Mercedes. McDeere eventually learns that this is because the firm's primary client is a mafia family. McDeere then begins the dangerous process of trying to extricate himself and his wife from the firm's clutches.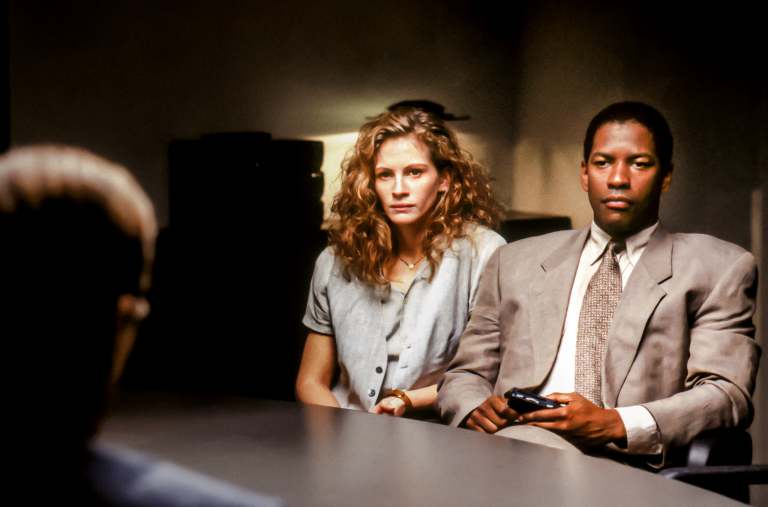 Another legal thriller based on a John Grisham book of the same name. After two Supreme Court Justices are assassinated, law student Darby Shaw (Julia Roberts) writes a legal brief theorizing why the two men were targeted and shares it with her boyfriend/law professor, Thomas Callahan (Sam Shepard) who clerked for one of the deceased justices. Callahan is then killed by a car bomb and Darby realizes her theory was accurate and goes into hiding. She works with a reporter named Gray Grantham (Denzel Washington) to uncover the truth.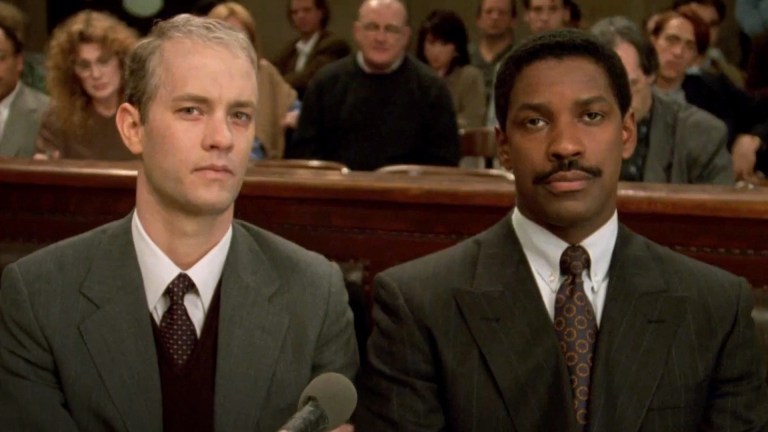 A seminal legal drama following the case of a gay man, Andrew "Andy" Beckett (Tom Hanks), who is fired from a Philadelphia law firm for having AIDS. He is reluctantly defended by homophobic lawyer Joseph "Joe" Miller (Denzel Washington). Miller begins to see parallels between how Beckett is being discriminated against and his own experiences as a Black man.
A legal thriller based on a John Grisham novel. An eleven-year-old boy, Mark Sway (Brad Renfro) witnesses a mafia lawyer kill himself to avoid being murdered by the mob. A US attorney (Tommy Lee Jones) selfishly tries to use Mark to take down the mafia and enhance his career. Susan Sarandon plays Mark's lawyer Regina "Reggie" Love, who advocates for him and tries to keep him safe.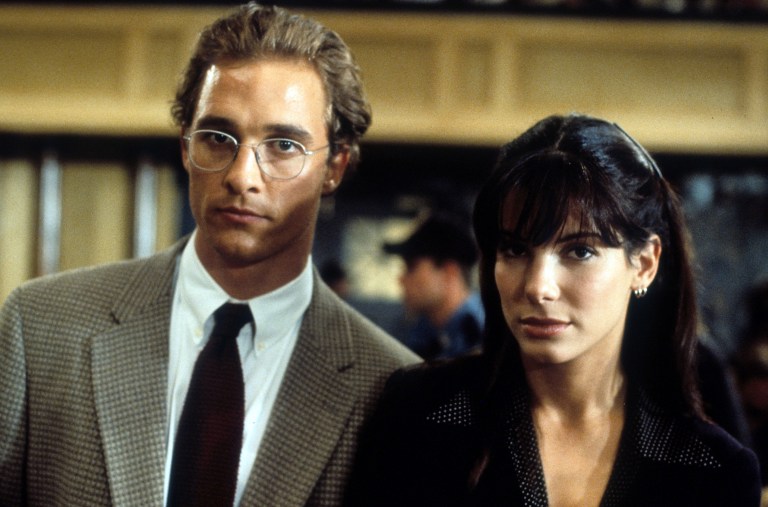 A Black child in Mississippi is beaten and raped by two white men. The girl's father, Carl Lee Hailey (Samuel L. Jackson), takes a gun to the courthouse and murders the rapists, seriously injuring a deputy in the process. Jake Brigance (Matthew McConaughey), a white lawyer, is hired to defend Hailey. Despite racist backlash from the community, including the abduction of Brigance's law clerk Ellen Roark (Sandra Bullock), Brigance works hard to win Hailey's freedom.
A historical drama set in Salem, Massachusetts, in 1692 and based on the Arthur Miller play. Pandemonium breaks out in the small village after two girls fall into a coma following participation in what seems like a witch ritual. Esteemed village patriarch John Proctor (Daniel Day-Lewis) investigates the events while attempting to hide a recent affair with a 17-year-old he had employed in his home, Abigail Williams (Winona Ryder). John himself is eventually accused of witchcraft, arrested, tried and sentenced to death by hanging.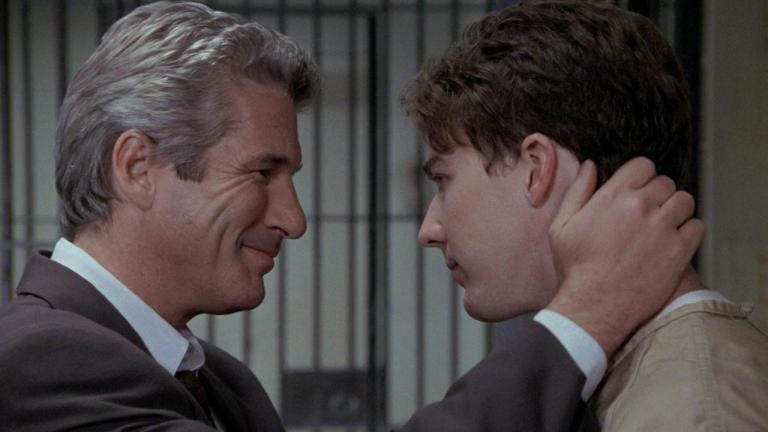 One of the best twist endings of any legal thriller comes from this movie about arrogant Chicago lawyer Martin Vail (Richard Gere). Vail takes the case of defending a 19-year-old stuttering altar boy, Aaron Stampler (Edward Norton), in the murder case of an Archbishop. The lawyer is convinced of Stampler's innocence and dedicates himself to winning the trial.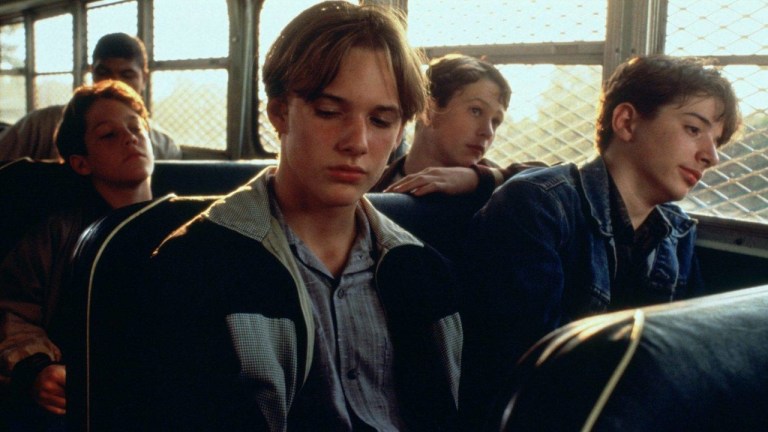 A legal drama with a star-studded cast including Kevin Bacon, Jason Patric, Brad Pitt, Robert De Niro, Dustin Hoffman, Minnie Driver, Vittorio Gassman, and Brad Renfro. The plot follows four boys growing up in Hell's Kitchen who are beaten and sexually assaulted in a juvenile detention center while serving time for a prank gone wrong. Years later two of the boys encounter the prison guard who raped them as adults. The guard refuses to admit to his crimes and the men murder him in front of pub full of witnesses. The four friends come together during the trial to try to right the wrongs of the past.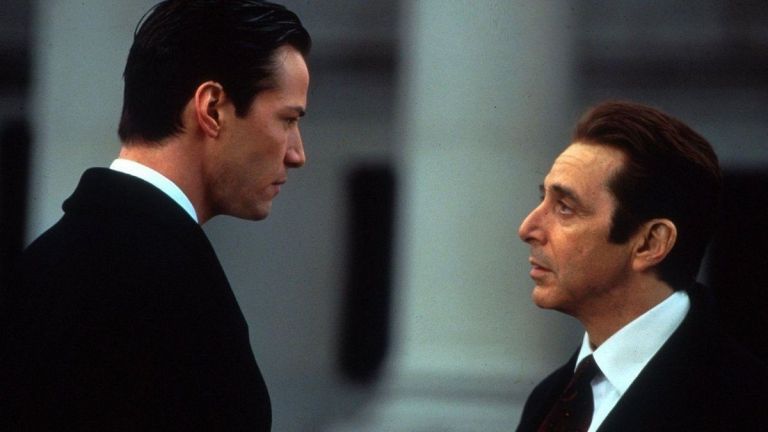 A supernatural horror movie about a hotshot defense attorney, Kevin Lomax (Keanu Reeves), who is recruited to a firm in New York City run by John Milton (Al Pacino). While Kevin is excited about his new high roller lifestyle, his wife (Charlize Theron) sees something sinister in the firm's employees and their new apartment. Soon, it becomes clear that the firm is demonic.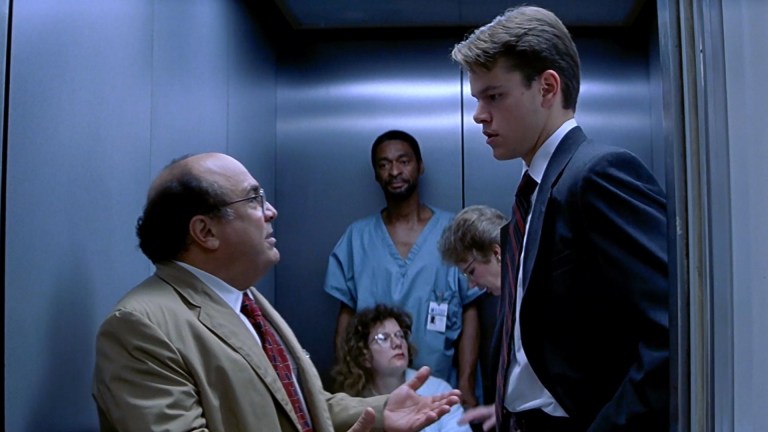 A legal drama directed by Francis Ford Coppola following Rudy Baylor (Matt Damon), a recent law school graduate who is struggling to find a solid job and make ends meet. Baylor works with J. Lyman "Bruiser" Stone (Danny DeVito), an ambulance chaser, hoping to find a big case to bring to trial. Eventually Baylor makes a case against the Great Barrier insurance company, who has denied life-saving claims by their clients.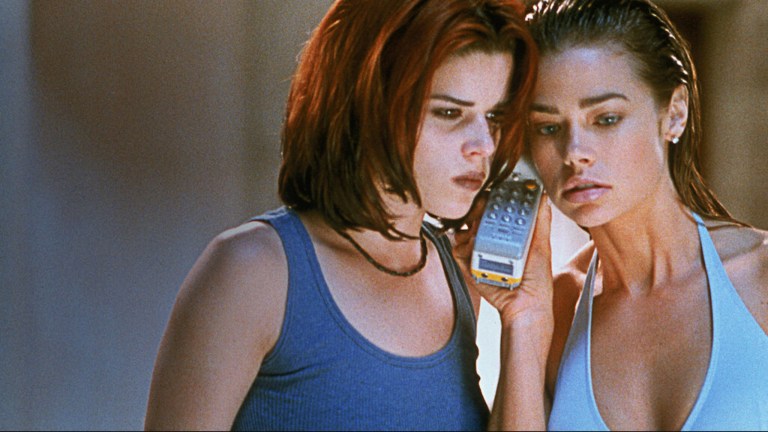 A neo-noir thriller set in motion by a trial in which a high school student (Denise Richards) accuses a guidance counselor (Matt Dillon) of rape. The trial is shown to be a farce and the guidance counselor is awarded $8.5 million in damages for defamation. From there, the plot twists and turns as more and more aspects of a teenage conspiracy plot are revealed.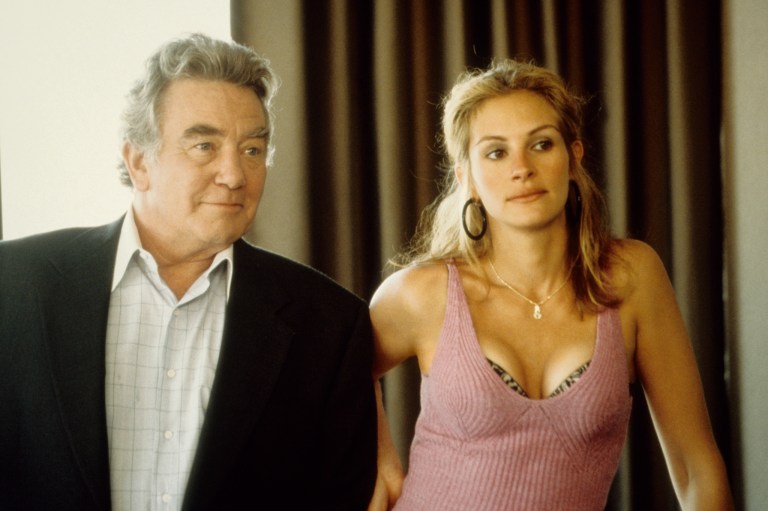 A legal drama based on the true story of a single mother, Erin Brockovich (Julia Roberts), desperate to make ends meet. She begins working for lawyer (Albert Finney) and investigates a California water company who she believes has caused health damage to a community as a result of water pollution.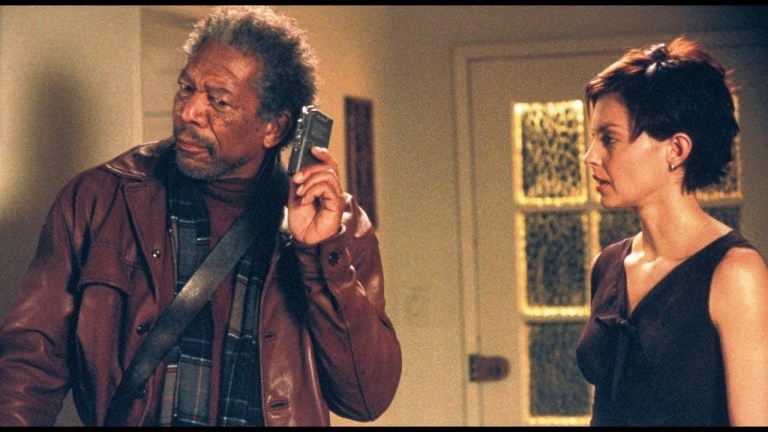 A legal thriller following successful attorney Claire Kubik (Ashley Judd) whose woodworker husband (Jim Caviezel) is suddenly arrested by the FBI on charges of murdering 9 civilians during his military service a decade earlier. Her husband insists he is a scapegoat and the real murderers are military higher ups. Claire works her husband's case with the help of bitter military attorney Charlie Grimes (Morgan Freeman).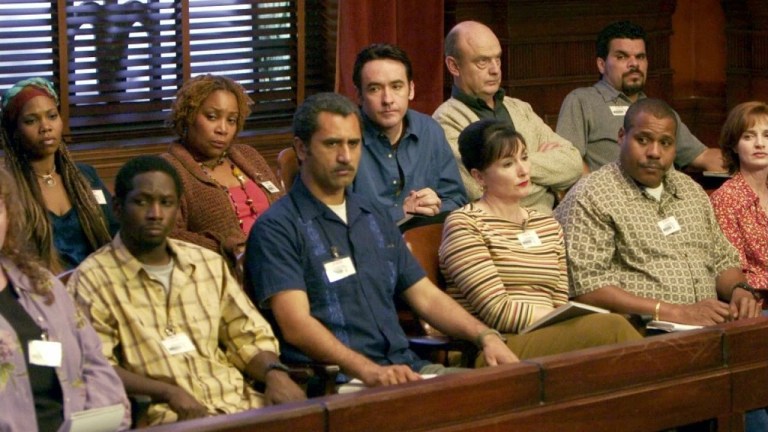 A legal thriller based on the John Grisham novel of the same name. The film opens with a mass shooting at a New Orleans stock brokerage firm. Two years later, a victim's widow (Joanna Going) sues the gun manufacturer for gross negligence. A man named Nick Easter (John Cusack) is selected for the trial's jury and has a hidden agenda prepared for the trial.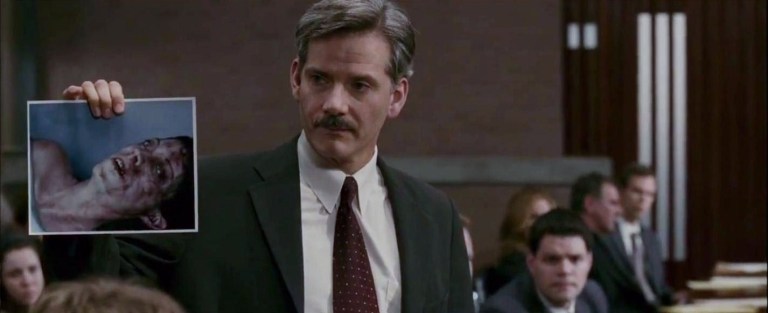 A rare supernatural horror legal drama, The Exorcism of Emily Rose follows Erin Bruner (Laura Linney), an ambitious lawyer who takes on a negligent homicide case following the death of a young woman, Emily Rose (Jennifer Carpenter), during an exorcism. The film is based on the true story of Anneliese Michel, a 23-year-old woman who died of malnutrition after receiving 67 exorcisms in a 10-month period. She weighed 68 pounds at the time of her death.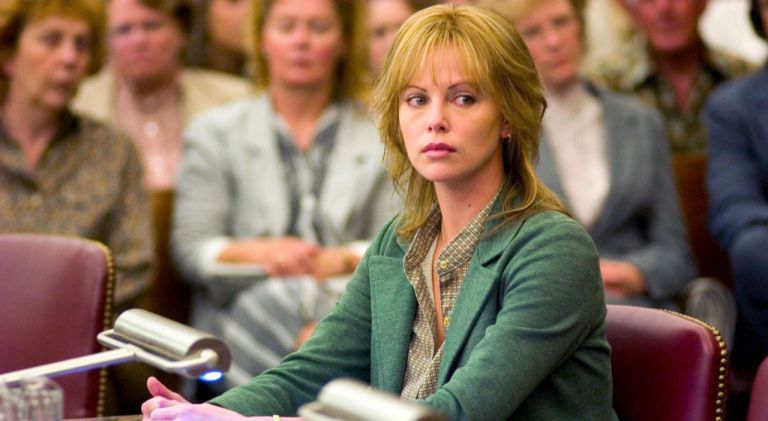 A drama film showing the events leading to the first class-action sexual harassment lawsuit in US history. After leaving her abusive husband, Josey Aimes (Charlize Theron) returns to her parent's home in northern Minnesota with her children. Josey takes a job at the local taconite mine despite it being "men's work" because it pays six times more than any other job she can find, and she has to support her children alone. At the mine, Josey and the few other women employed there experience constant harassment and sexual abuse.
Widely considered one of the best screenplays of all time, Michael Clayton is a legal thriller starring George Clooney as the title character. Clayton is a "fixer" at a Manhattan law firm who narrowly escapes being killed by a car bomb one night while helping a client get out of a hit and run. A flashback shows Clayton attempting to help one of the firm's lawyers (Tom Wilkinson) who has a mental breakdown while working on a multi-billion dollar lawsuit.
A psychological legal thriller following William "Willy" Beachum (Ryan Gosling), a hot shot deputy district attorney who has recently accepted a job offer to leave public service for a prestigious corporate law firm. Before beginning his new role, Beachum must win his final case. The case is a murder trial involving wealthy engineer Theodore "Ted" Crawford (Anthony Hopkins) who seems to have orchestrated the perfect murder.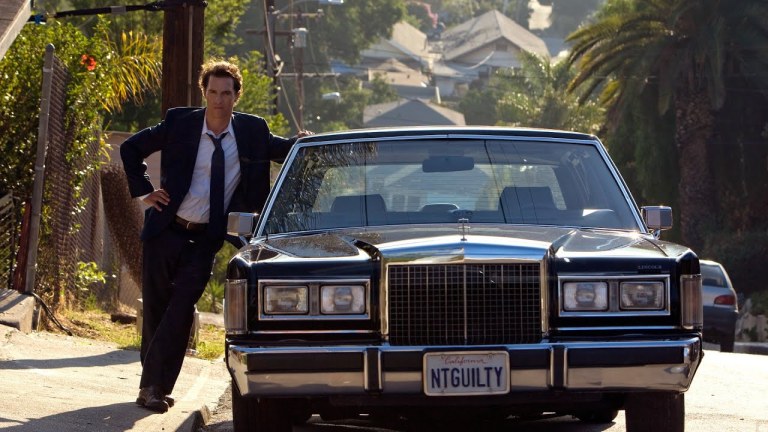 A legal thriller based on the book of the same name by Michael Connelly. Mickey Haller (Matthew McConaughey) is a defense attorney working in Los Angeles County out of his chauffeured Lincoln town car. Haller generally defends working class people like members of a local biker gang, but is hired to represent wealthy socialite Louis Roulet (Ryan Phillipe) who is charged with assaulting a prostitute (Margarita Levieva). Everything is not as it seems and Haller and his investigator (William H. Macy) must uncover the truth behind Roulet's crimes.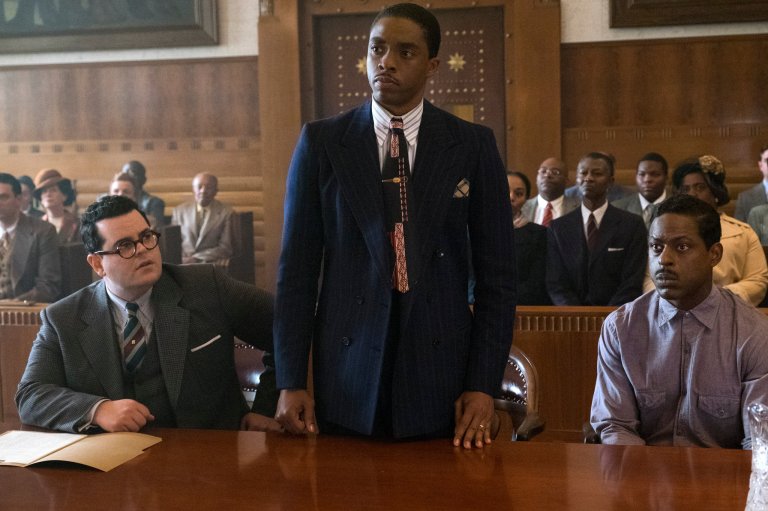 Marshall is a biographical legal drama based on the true story of Thurgood Marshall, the first African American Supreme Court Justice. The film focuses on one of Marshall's (Chadwick Boseman) first cases, State of Connecticut v. Joseph Spell. The career-defining case saw a black chauffeur charged with raping his white employer. Spell testified that the relationship had been consensual and was acquitted.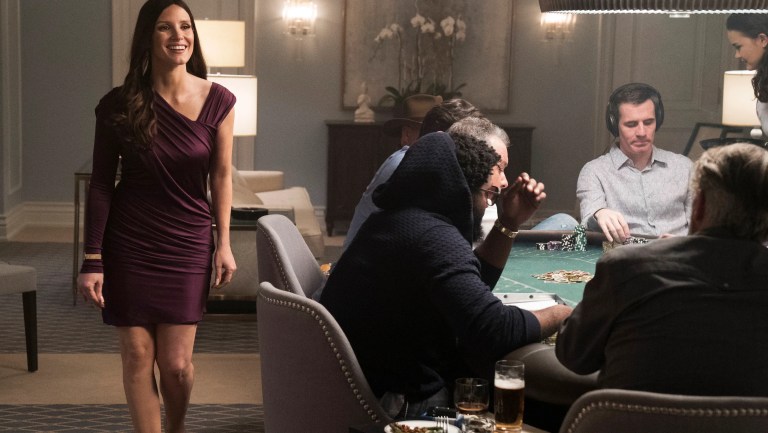 A crime drama following the extremely salacious story of Molly Bloom (Jessica Chastain), who was known in the tabloids as the "Poker Princess" and ran poker games for celebrities and high rollers in LA and NYC. Beginning as a bottle service waitress in Los Angeles, Bloom built a poker empire. When one of her clients is indicted in a Ponzi scheme, the FBI raids her home and seizes her assets. She turns to NYC lawyer Charles Jaffrey (Idris Elba) for help.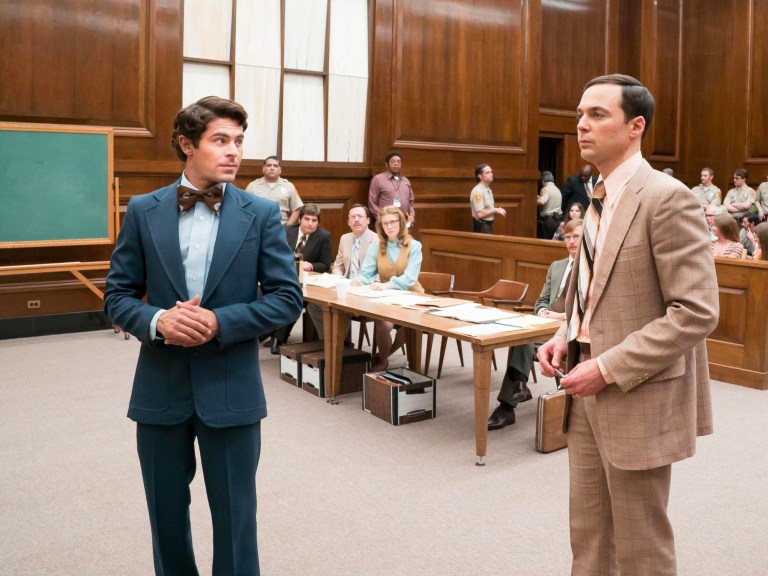 A biographical drama following Liz Kendall (Lily Collins), Ted Bundy's (Zac Effron) longtime girlfriend during the time period where she met and lived with Bundy and his crimes and murder trials. Like Bundy's coworker, friend and eventual biographer Ann Rule, Kendall was unsure that the Ted she knew could be a sadistic serial killer. Kendall was the person who told police about her suspicions of Ted, which led to his arrest.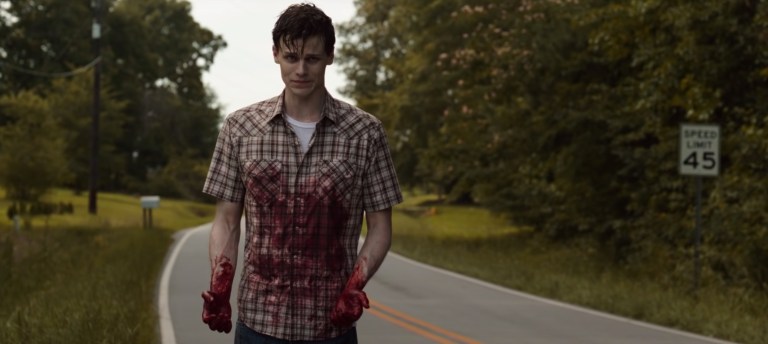 A supernatural horror movie based on the trial of Arne Cheyenne Johnson, which was the first time a defense of demonic possession was sought. The eighth movie in the Conjuring franchise, Ed and Lorraine Warren (Patrick Wilson and Vera Farmiga) investigate a man (Ruairi O'Connor) who murdered his landlord. His girlfriend and her family are convinced he was possessed by a demonic spirit they encountered in their home.
Further Reading