Is This Forgotten Thriller About Murderous High School Boys Based on a True Story?
The film follows high school students Richard Haywood (Ryan Gosling) and Justin Pendleton (Michael Pitt), precocious teens from opposite social circles who share a dark interest in murder.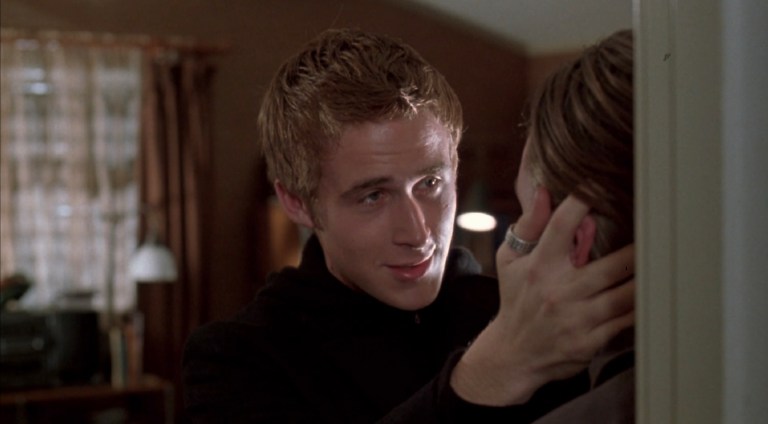 Murder by Numbers (2004) is a forgotten psychological thriller despite the fact that it starred big-name actors Sandra Bullock and Ryan Gosling. The film follows high school students Richard Haywood (Ryan Gosling) and Justin Pendleton (Michael Pitt), precocious teens from opposite social circles who share a dark interest in murder. They secretly spend time together planning the "perfect murder." Eventually they choose a woman at random, follow her, and murder her while creating alibis for themselves and framing the school janitor. Veteran detective Cassie Mayweather (Sandra Bullock) is assigned to the case and believes that Richard and Justin are involved despite seemingly contrary evidence.
The story is inspired by the true crime case of Leopold and Loeb, two wealthy University of Chicago students who kidnapped and murdered a 14-year-old boy to prove their superior intellects allowed them to get away with committing the "perfect crime." The boys spent seven months planning the murder and attempted to confuse authorities by creating fake ransom notes and using hydrochloric acid to make the corpse unrecognizable. The boys' egos turned out to be their downfall, as Leopold couldn't resist offering police his theories about the boy's murder and announcing that if he were to commit a murder, "it would be just such a cocky little son of a bitch as Bobby Franks."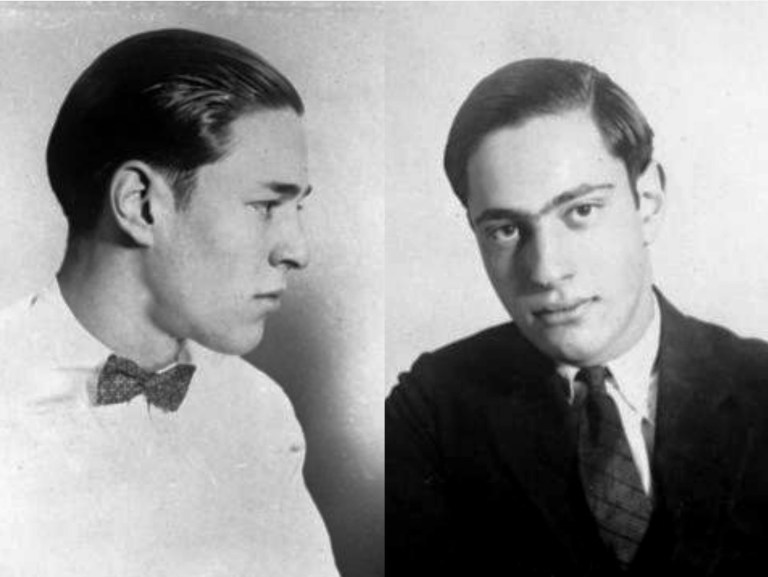 After Leopold's rare hinge-style glasses were found next to the body (only three people in all of Chicago purchased similar frames) and their alibi was easily disputed (the car they claimed to be using was being repaired at the time), Loeb confessed to the crime. Leopold subsequently confessed, and both boys blamed the other for the murder. Leopold and Loeb's trial became a media spectacle, and both boys were convicted and sentenced to life in prison. Loeb was murdered in jail, and Leopold was released on parole after 34 years.
Like the real-life Leopold and Loeb, Richard and Justin in Murder by Numbers are motivated by the idea of the Übermensch, a "superior man" described by Nietzsche in his book Thus Spoke Zarathustra. Nietzsche thought an Übermensch was someone who achieved the goal of "overcoming" their humanity by rejecting social norms and moral codes.
If this plot sounds familiar, it may be because you've seen the Hitchcock classic Rope (1948) based on the play by Patrick Hamilton, in which two university students strangle one of their prep school classmates to death and then hold a dinner party in their Manhattan apartment with the body in a trunk in the center of the room. The play was inspired by the Leopold and Loeb case. Other works based on the case include Compulsion (1959), Swoon (1992), Funny Games (1997 and 2008), and of course Murder by Numbers (2002).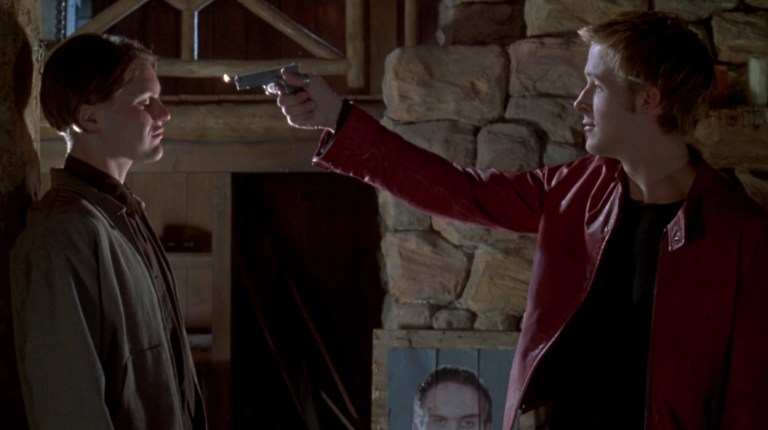 One of the surprises in Murder by Numbers (spoiler alert) is that the "dominant" partner isn't who the audience thinks it is. Throughout almost the entire film, Richard is presented as the dominant partner, but the ending reveals that Justin was actually the murderer. Justin had preserved his bullied image in order to scapegoat Richard if the need ever arose. While not the only high school boys (or girls) to commit murder in real life or in a horror movie, Leopold and Loeb stick in the public consciousness for the callousness of their murder and their motivation to simply prove they are smarter than those around them by getting away with murder, the same macabre draw that makes Murder by Numbers a compelling movie even though the identity of the murderers is hardly a mystery.