One of My Favorite Forgotten 00s Horror Movies
This is a fun play on the vampire lore that they can't be in the sunlight.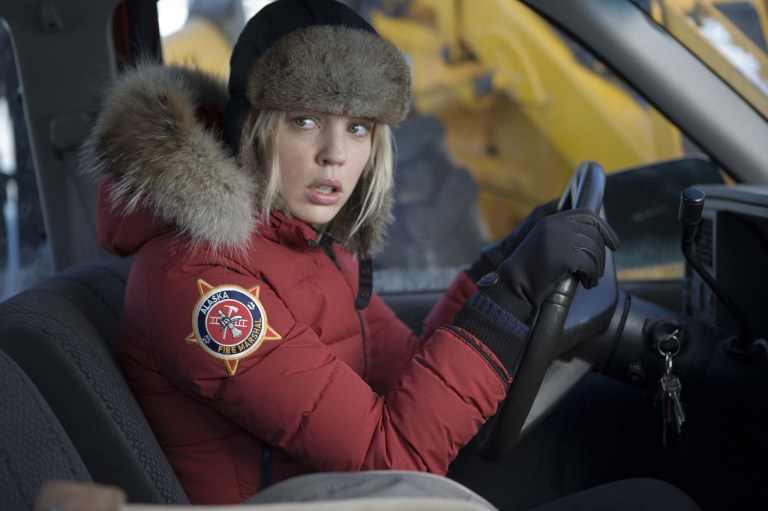 Hey Creepy Catalogers,
I jumped the gun last week with my Scream (2022) recommendation. It was only available to buy or rent with no news about when it would appear on Paramount+. However, it was added this week so if you have Paramount+, Scream is now streaming for free with your subscription!! Amazon actually refunded me $10 for buying the digital version when I'm already subscribed to Paramount+ (without me asking!) so if you did the same thing you likely have a $10 digital credit on your Amazon account! Either way I'm pumped Scream is streaming and if you haven't seen it, you should def get in there before you are spoiled!!
Also streaming this week is 30 Days of Night (2007) on Tubi (a free app you can get on your smart TV or watch online). Josh Hartnett and Melissa George star as a bad ass estranged couple facing off against a vicious pack of vampires in an Alaskan town where it will be night for 30 days. This is a fun play on the vampire lore that vampires can't be in the sunlight and it's one of my favorite forgotten 00's horror movies. It's also a good date horror movie because the leading couple is pretty cute.
All of Us are Dead on Netflix is an excellent Korean zombie series that is dubbed in English. It follows students at a high school where the zombie outbreak starts. The students who survive the initial frenzy are trapped as the surrounding area is also overrun. Among the blood, guts and impending doom the students struggle with normal high school crushes and drama.
Dogtooth (2009) is streaming on Shudder. Officially Dogtooth is a drama, but it has to be the creepiest drama of all time? It is a Greek film with subtitles by Yorgos Lanthimos, who went on to make The Lobster (2015) and The Killing of a Sacred Deer (2017), two unsettling films that I loved. Don't read anything about Dogtooth, the plot is supposed to be a mystery. Basically, it's about three siblings living in total isolation from the outside world. BIG WARNING: there is a pet death in this film.
This week in horror:
A master list of every scary movie we're excited for in 2022 and beyond.
If you've been loving Christina Ricci in Yellowjackets, her new horror movie, Monstrous, just got an in theaters and on demand release date of May 13, 2022. In Monstrous, Ricci's character is "traumatized by an abusive relationship [and] finally runs away from her former husband with her seven-year-old son Cody. But in their new, idyllic and remote sanctuary, they find they have another, bigger and more terrifying monster to deal with…one that will test both their mental health issues to the limit."
Rob Zombie's The Munsters remake will officially only be rated PG. Kinda mindblowing coming from the guy who gave us the Firefly trilogy.
Creepy reads:
Happy streaming and stay spooky!!!