Fresh to Death
The best horror streaming this weekend 3/4/22.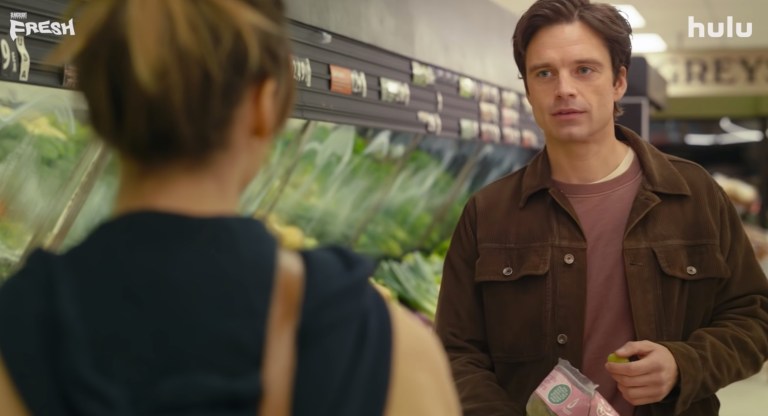 Hey Creepy Catalogers,
Today (Friday, 3/4/22) Mimi Cave's comedy cannibal thriller Fresh (2022) premieres on Hulu. I've been super excited to see this movie since it premiered at Sundance and some of my favorite reviewers have been raving about it. Daisy Edgar-Jones and Sebastian Stan star in this film about the horrors of modern dating:
The new Scream (2022) also made its way to streaming this week. If you haven't seen it and love the franchise, I'd give it a watch before you're spoiled because half the fun of a Scream movie is guessing who the killer is going to be. It's available for purchase and rental on Amazon right now, but if you have Paramount+ they have promised it will be added to the service "sometime in 2022".
When you're ready to be spoiled, I've gathered up all the fun easter eggs I could find into this trivia list.
It's also a brand new month which means Netflix has added a handful of new horror movies. Shudder just added Trouble Every Day (2001), a previously hard to find erotic horror movie about two people in Paris who experience sexual desire so deeply they cannibalize their partners. People were so angry that respected French Filmmaker Claire Denis made a horror film they booed and walked out when it premiered at Cannes.
I think this is one of the best movies (of all genres) I've ever seen and I loved how Denis filmed it. I just finished watching all three Hostel movies this week and Trouble Every Day was such a welcome shift from showing sexuality through the lens of toxic masculinity (focused on objectification) to showing sexuality from a female perspective (focused on desire). There are some subtitles (again, Claire Denis is French) but the film is light on dialogue and much of it is in English so it is a good gateway to French horror!
This week in horror:
Creepy reads:
Happy streaming and stay spooky!