The Best Black Horror to Stream This Weekend
A woman who has just had a traumatic experience moves into an ultra-minimalistic luxury apartment designed by a controlling architect.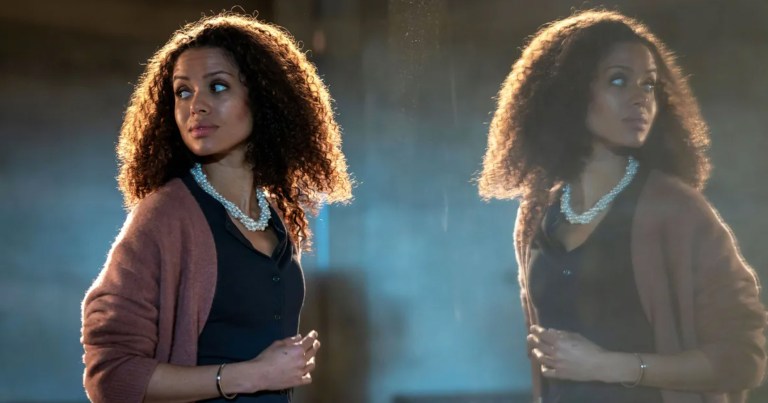 Hey Creepy Catalogers,
This week I wanted to close out Black History Month by looking at the best horror streaming that is written or directed by black artists:
Us (2019). Streaming on Hulu, along with its predecessor, Get Out (2017). Written and directed by Jordan Peele, Us is about a black family on vacation who start to be haunted by their doppelgängers.
Candyman (2021). Available for rental on Amazon and YouTube. If you haven't seen Nia DaCosta's spiritual sequel to the 1992 iconic horror movie, it was one of our favorite horror movies of 2021.
The Girl Before (2022). Streaming on HBO Max. This is a new 4-part thriller miniseries written by a Ugandan born British author named J.P. Delaney based on a novel he wrote in 2016. The premise is a woman who has just had a traumatic experience moves into an ultra-minimalistic luxury apartment designed by a controlling architect.
A good thing to keep in mind when looking for horror that tells stories from a fresh angle is that the reason you see the same kind of story told over and over is that only a certain kind of person has access to the millions of dollars it takes to make a movie — and those people tend to share the same kind of background and tell the same kind of story. Watching short horror movies on YouTube is a free way to see a wider range of scary stories because it takes less money to make a short, so more people can access it as a form of storytelling. Here are some of my favorite short horror movies from black writers and/or directors that you can watch for free right now:
Skintight (2018). Written and directed by Ciara Boniface, Skintight is 15-minute short about a black woman who moves to small town Texas to escape her problems. Boniface won $100,000 to make this film and was handpicked as the winner by Ava DuVernay.
Wake (2010). A 22-minute short horror film that was nominated for several prizes at Cannes when it came out. Writer and director Bree Newsome said the experience of making this film was so difficult because of the pushback she received as a black creator that it directly led to her becoming an activist. Five years after Wake came out Newsome was arrested for removing the confederate flag from the South Carolina State House in the days after white supremacist Dylann Roof opened fire at a church in Charleston, killing nine African Americans who were attending a Bible study.
Shudder also has the Horror Noire anthology which features a bunch of horror shorts by black creators. If these aren't your vibe, there are many more selections in this longer list of horror movies with black writers, directors, or leads.
This week in horror:
Creepy reads:
Happy streaming and stay spooky!