'The Good Son' (1993): 23 Movie Details and Provocative Facts
All of the trivia and film facts from behind the scenes of your favorite 1993 thriller, The Good Son.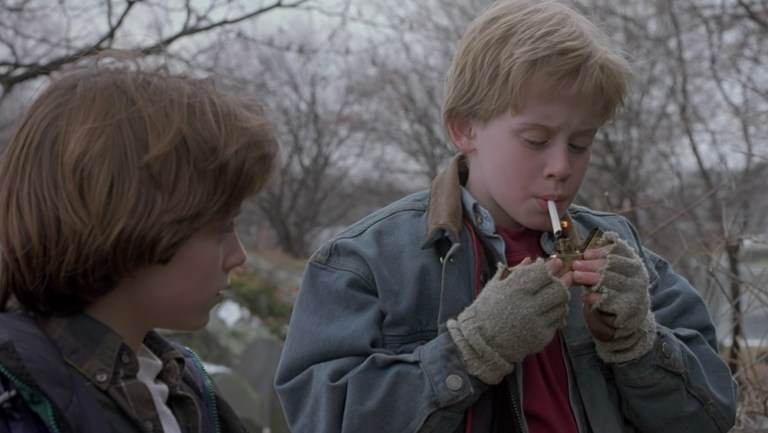 After hits like Home Alone (1990) and My Girl (1991), young Macaulay Culkin was seen as a Hollywood darling. He was sought-after for roles, but it was his father Kit Culkin who decided that a thriller was his next best move. What resulted was an uncomfortable tale of a young boy filled with evil, The Good Son (1993). Though it didn't get rave reviews from critics, the film affected a generation and many now-adults still talk about how haunting Culkin was in the role. Few movies about creepy kids are scarier than this.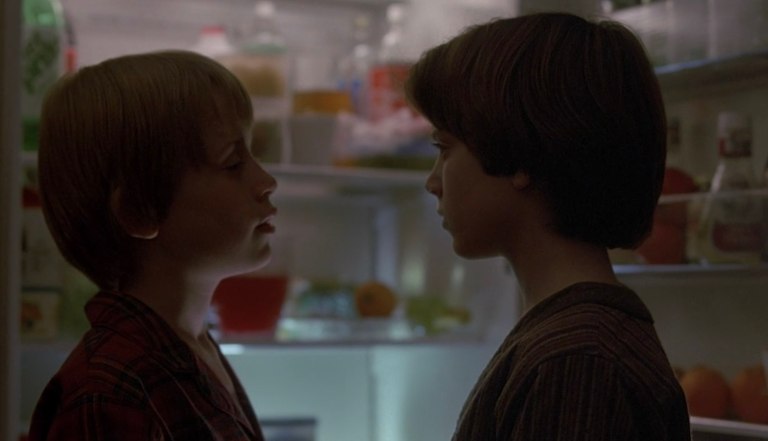 The Good Son follows Mark, played by a young Elijah Wood, as he mourns the loss of his mother while staying with extended family. He learns right away that something is wrong with Henry, played by Macaulay Culkin. An afternoon with a dummy and a busy highway shows Mark just how truly evil Henry can be, and now he needs to convince the boy's parents before it's too late. Read on for some behind-the-scenes trivia and facts about The Good Son. Spoilers ahead!
A Troubled Pre-Production
1. The part of Henry went through several casting choices before landing on Jesse Bradford (Hackers, Bring It On). But just as they were about to begin production, Macaulay Culkin's father, Kit Culkin, insisted he get the role instead. He made it nearly impossible for Fox to refuse since he said Macaulay would only do Home Alone 2: Lost in New York if he could be in The Good Son.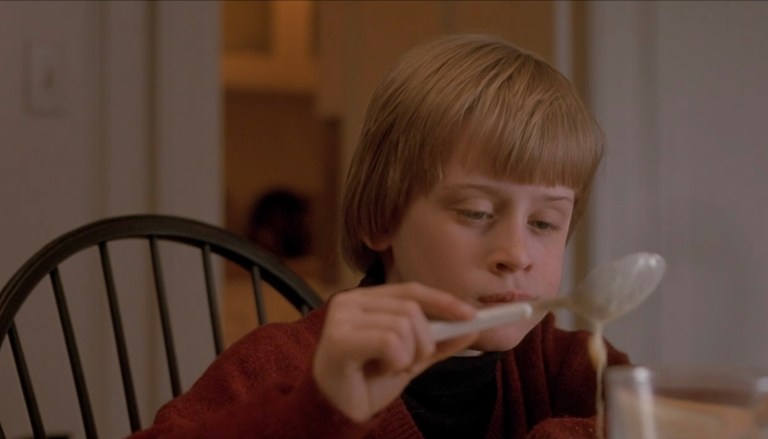 2. Much of the original cast and crew were replaced by the time filming actually began, all thanks to Kit Culkin's demands. With production filming a year later than planned to fit Culkin's Home Alone 2 schedule, this left most acting roles re-filled and a change in director from Michael Lehmann to Joseph Ruben.
3. Mary Steenburgen originally had the role of Susan but could no longer fulfill the role when filming was postponed. The role was then passed to Wendy Crewson.
4. The screenplay for The Good Son was written by prominent British author Ian McEwan. He is most known for his 2001 novel, Atonement, which was later adapted into an Oscar-winning film starring Keira Knightley and James McAvoy.
5. 20th Century Fox asked Ian McEwan to write a script, but they were very loose on what they wanted. They asked for a screenplay "about evil–possibly concerning children." With that prompt, he came up with The Good Son. McEwan said of the process:
The idea was to make a low budget, high class movie, not something that Fox would naturally make a lot of money on.

Ian McEwan, The Independent
6. This was ultimately directed by Joseph Ruben, who also directed spooky cult classic The Stepfather (1987).
7. Ian McEwan has the sole screenwriting credit for this movie, but only after a big fight on his part. After disagreements with director Joseph Ruben, McEwan was fired and Ruben's colleague David Loughery took over. But when they planned to have the two screenwriters sharing dual credit for the role, McEwan threatened to sue and ultimately got his way. Now McEwan is the only screenwriter billed for The Good Son.
Making The Good Son
8. Henry's siblings, Richard and Connie, are played by Macaulay Culkin's real-life brother and sister, Rory and Quinn.
9. While it looked like Culkin and Wood smoked a real cigarette in a scene, it was instead filled with dried parsley and lettuce.
10. Did you notice Henry's black and white shoes? The director chose for him to wear one black Nike and one white Nike as a way to represent good and evil.
11. When Henry is looking down the barrel of his crossbow, it isn't a typical sight he's using for accuracy. Instead, it's the hood ornament of a Buick Riviera.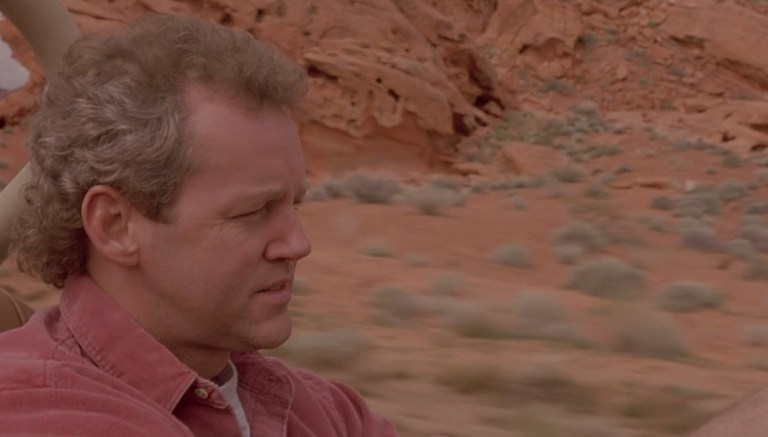 12. There's a nod to Stanley Kubrick's The Shining during the early road trip scene. Mark's dad says "If you ever get tired of bombing the universe…" as he plays on his Nintendo Gameboy. In The Shining, Jack Torrance says something similar to son Danny as he's playing a game: "…did you get tired of bombing the universe?"
13. The final scene in which Henry and Mark are hanging from a cliff was actually filmed on location rather than a set for safety. Not only that, but Macaulay Culkin did his own stunts as he fell from the 180-foot cliff. They had him attached to a 30-foot safety cable. He agreed to the stunt on one condition: He get a BB gun. The stunt went off perfectly and he got his gun.
14. The cliff in the final scene, while meant to be on the Atlantic Ocean, was filmed at Palisade Head in Silver Bay, Minnesota. Lake Superior was a stand-in for the Atlantic and boats were used to churn the water just before filming.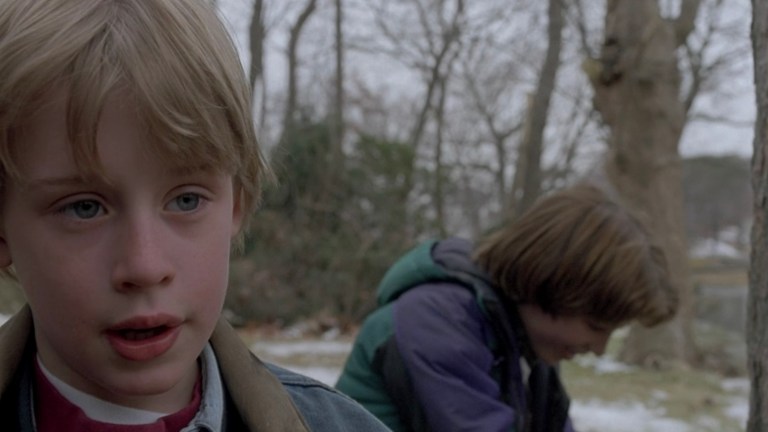 15. Macaulay Culkin realized on the set of The Good Son that he was becoming unhappy with his acting career. He told NY Mag:
I just remember the exact point when I was growing a little more tired, during The Good Son. I had already done one or two things that year, and I just said to Kit, 'Listen, I'm really getting tired and I'm not at school as much as I'd like to be. I really need some time off.' He said, 'Yeah, sure' and the next thing I knew I was on the next set doing the next thing and it just kind of clicked in my brain: 'Okay. There's basically nothing I can do to make this stop.'

Macaulay Culkin , NY Mag
16. Despite being adversaries in the film, Elijah Wood and Macaulay Culkin became close friends during the filming of The Good Son and that friendship has endured ever since.
17. Macaulay Culkin reportedly earned $5 million for his role as Henry. Despite getting more screen time, Elijah Wood reportedly earned only $1 million for his role as Mark.
Release and Response
18. Despite Elijah Wood's Mark being the main character and having more screen time, Macaulay Culkin was the top-billed actor in The Good Son because of his massive success in Home Alone (1990) and My Girl (1991).
19. The tagline for The Good Son is "Evil Has Many Faces."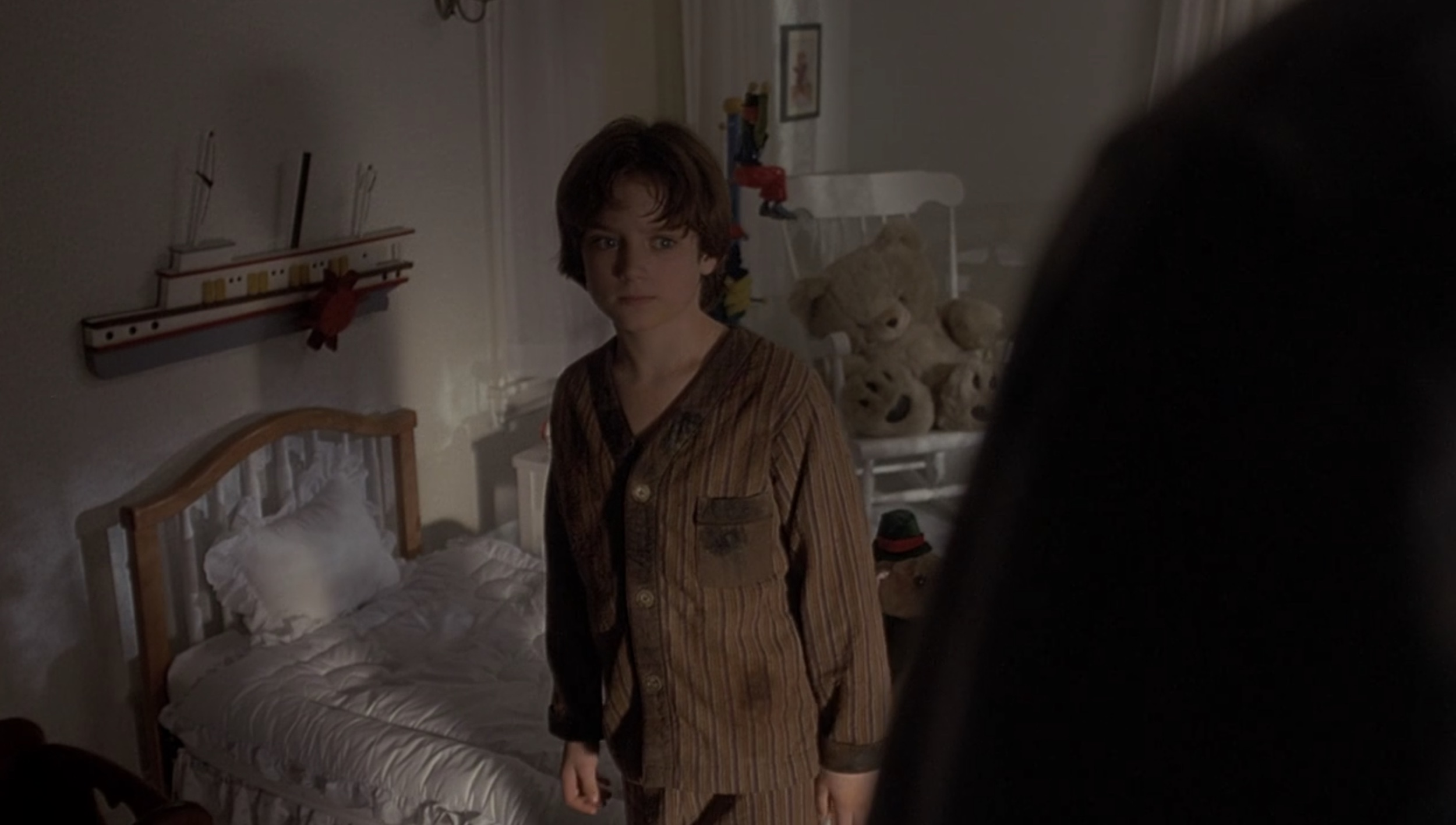 20. As The Good Son was releasing, the United Kingdom decided not to allow a theatrical release of the film. This was because of a terrible murder case happening concurrently with the filming of the movie. Two ten-year-old boys murdered two-year-old James Bulger, and the closeness to the plot of the film made British lawmakers wary of its release. Instead, an edited straight-to-video version was released in the UK in 1995 and a full DVD version was released in 2002.
21. A tie-in novel of the same name was published in 1993 and written by author Todd Strasser. It delved deeper into Henry's sociopathy and how that affected his life and those around him, rather than being inherently evil..
22. The film grossed $12.5 million on its opening weekend and $60.6 million overall for the worldwide box office. Considering the budget of $17 million, this makes it a relative commercial success.
23. Most critics panned The Good Son. As of 2022, it has a 26% Rotten Tomatoes rating. However, the audience didn't feel as strongly as the critics with an audience score of 54%.
24. Siskel and Ebert gave The Good Son two thumbs down. But if you ask Millennials how they felt about The Good Son–myself included–you'll hear way more positive reviews. Though Kit Culkin caused drama on the set, at least we all got a stellar performance from Macaulay Culkin out of the deal. Few people could have pulled off that kind of evil as a child actor.