11+ Tornado Movies — The Violence of Air
Tornadoes will forever threaten society with their destruction so films about them never grow old. Discover the best tornado movies with this list.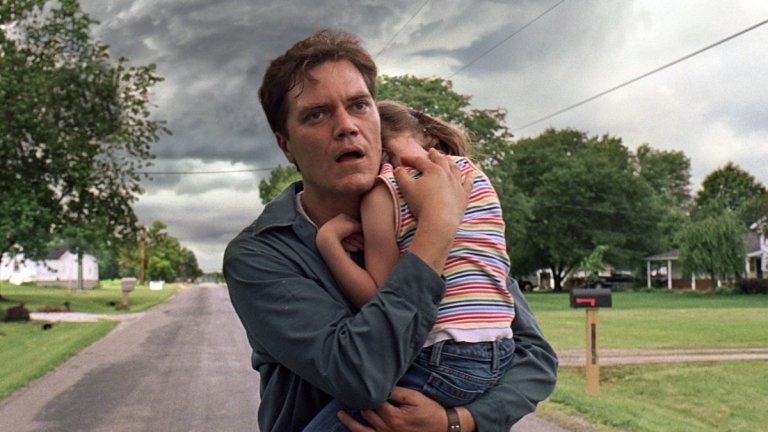 Films about tornados are terrifying because they're a real possibility. A thunderstorm, a tornado, or a hurricane could hit your hometown at any time. You could easily be put in the same exact position as the characters you're watching on your television. You could be forced to fight through the wind and rain in order to protect yourself and your family. Although what you're watching might be fiction, the stories are based on storms that are all too real.
As recently as 2020, hurricane Isaias caused power outages across the east coast. It started out as a tropical storm and grew to a Category 1 hurricane within a day. Although it began by impacting the Eastern Caribbean, a tornado watch was eventually issued for Connecticut, New Jersey, and New York. There was also a tropical storm warning issued for North Carolina and South Carolina. According to the national weather service, maximum sustained winds were as high as 65 MPH. This storm alone proved that one hurricane can take out a large portion of the country. It is exceptionally dangerous.
Since tornados are always going to be a danger, films about them are never going to feel outdated. There are movies about storms from as early as the 1930s and 1040s. Of course, movies with the same themes are still being made today. They haven't lost their relevance. Here are a few classic tornado movies and a few of the latest movies, so you can have your pick of what to watch: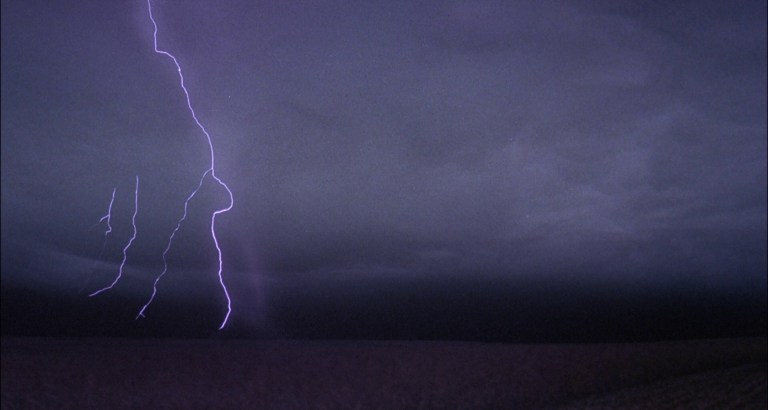 This drama stars Jessica Lange, Sam Shephard, and Wilford Brimley. It takes place in rural America in the 1980s. It's about a family who is dealing with the financial failure of their farm. This was the second movie produced by Touchstone Pictures. The first was Splash (1984). Although it has high ratings, Ronald Reagan believed that the movie was: "propaganda against agricultural programs."
This famous movie is about a storm chaser and his wife, who are on the brink of divorce. Although Laura Dern and Tom Hanks were originally considered for the film, the talented Helen Hunt and Bill Paxon were cast instead. Helen Hunt was actually injured while filming the scene where the truck was driving through corn. The door was forced back and hit her in the head. Another scene, which might be the most famous in the entire film, involved a flying cow. What most audiences don't realize is that the CGI cow was originally a CGI zebra from Jumanji (1995). Another fun fact is that the debris from the barn fire is now a tourist attraction.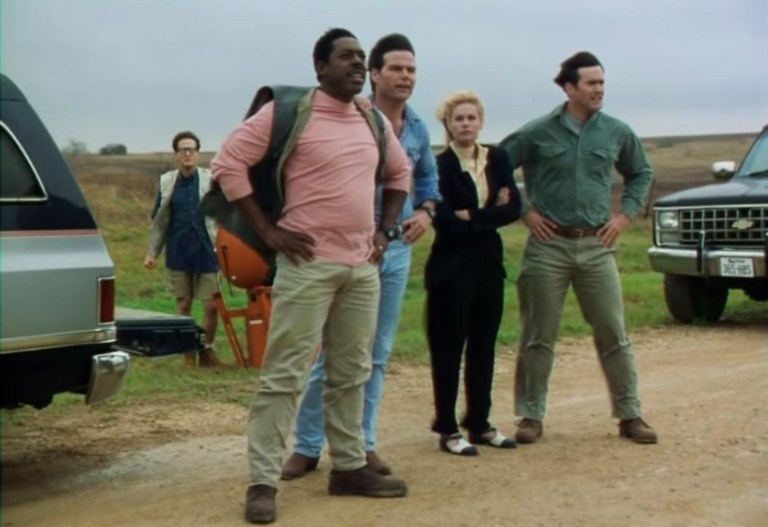 This action-packed film is about an accountant and a scientist who are working on a tornado research project. The film was released on Tuesday May 7th 1996, only three days before Twister (1996) in order to capitalize on the popularity of the film. However, it was a made-for-television movie that aired on the Fox network, not a major motion picture. Regardless, the film has some fun moments.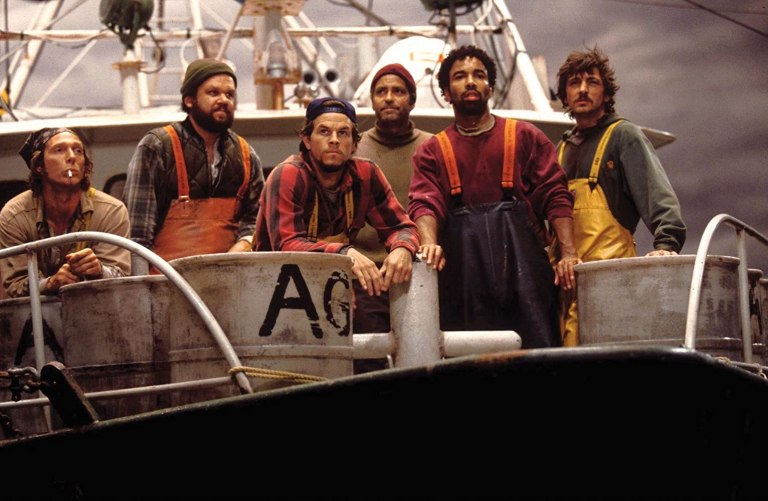 This film is based off a book written by Sebastian Junger. It's about an intense storm in Gloucester, Massachusetts that puts commercial fishermen in mortal danger. There were multiple water devices on set throughout the filming of this movie, from wave machines to water cannons to dump tanks. However, the fish in the film were all fake. Rubber fish were used to portray dead fish, and animatronic fish were used to play live fish.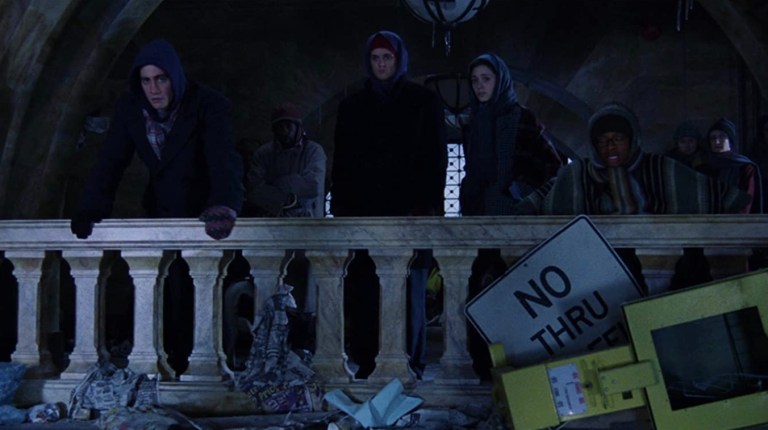 This science fiction film was written and directed by Roland Emmerich. It is about a man who must travel from Washington to New York City in order to reach his son who is stuck in an international storm. Dennis Quaid, Jake Gyllenhaal, and Emmy Rossum all appear in this film, which turned out to be the highest grossing movie made in Canada at the time. Nine special effect houses worked on it for more than a year. However, it is known as one of the most scientifically inaccurate movies of all time.
This film is also known as Storm in the Heartland. It's about a woman who is haunted by a tornado that destroyed her town when she was younger. As an adult she is a professional storm tracker and ends up in danger once again. This disaster film was a made for TV movie with a small budget, but it's still an enjoyable film. However, you should keep in mind, it is more heartwarming than thrilling.
The drama in this psychological thriller comes from not knowing whether or not the tornados will ever show up. Curtis and his wife Samantha are a mostly happily married couple living in rural Ohio with their daughter, who is deaf. Curtis begins to have realistic premonitions in his dreams, mostly about an upcoming super storm that threatens his families survival. Convinced by his dreams, Curtis begins upgrading the family's storm shelter and stockpiling food and survival supplies like gas masks. This creates conflict in his marriage as the family's budget is tight and Curtis spends money earmarked for a vacation and takes out a second mortgage without asking his wife. Curtis is reluctant to simply be honest with his wife about his premonitions due to preconceptions about masculinity and the role of men in the family as he does not want to appear weak or crazy. Complicating matters is the fact that Curtis' mother suffers from paranoid schizophrenia, the onset of which appeared when she was at a similar age to Curtis.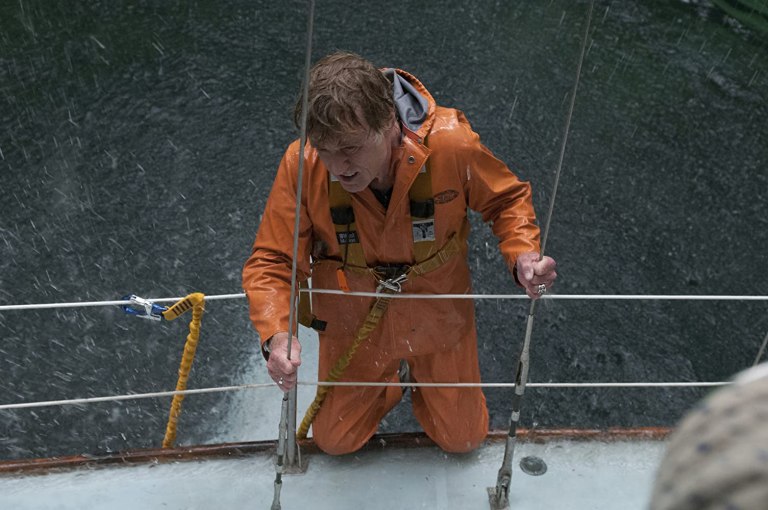 This film, starring Robert Redford, is about a sailor who is stuck at sea. The script is only thirty-two pages long because there is hardly any dialogue. The film is simply about a man versus the elements. Redford claims the hardest part of filming was constantly being waterlogged. He was repeatedly soaked by a water hose, which led to him getting an ear infection. This infection made him lose sixty percent of his hearing.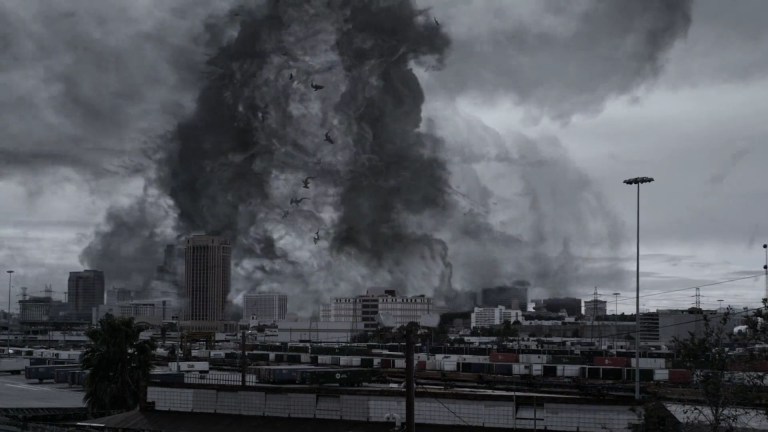 It's about a hurricane that sweeps across Los Angeles. As a result, thousands of sharks terrorize the city. Since this film was only shot during eighteen (sunny) days, the bad weather was created with rain towers, fans, and digital effects. Meanwhile, the house sequence was shot in a pool to create the illusion of the house flooding. The water was freezing cold, so the cast can be seen shivering during certain takes.
This film, directed by Steven Quale, is about storm trackers documenting tornadoes in Oklahoma. Although there is a lot of action packed into the hour and a half film, the story takes place over the course of a single day. There is a scene that plays homage to Twister (1996) by having a statue of a cow blown across the screen. There was also real footage and radar images shown on screens. They were taken from a tornado in Oklahoma on May 20, 2013. There was also test footage in the official trailer that was not used in the final film.
This is a documentary about a tornado that ripped through Oklahoma. The destruction was eight times greater than the atomic bomb dropped over Hiroshima. Although the deaths in this film can be hard to watch, the documentary is not meant to be depressing. It is actually an encouraging, heartwarming film filled with stories of hope. It is also very informative. It gives audiences a new way of looking at natural disasters, as well as incidents like the Beirut explosion.
More Tornado Movies
Although the films listed above are some of the most popular pieces of media involving tornados, there are a lot more movies and TV shows to watch. Some are about storm chasers seeking adrenaline. Some are about scientists seeking answers. And some are about regular, everyday people seeking safety. No matter what you're in the mood to watch, here are some more moves about tornados:
The Wizard of Oz (1939) has one of the most recognizable tornadoes in film history.
Tornado (1943) is a black-and-white film about a coal miner who is put in danger when a tornado hits his mine. Chester Morris plays the lead role.
Night of the Twisters (1996) is a disaster film based on a young adult novel of the same name. It is about a boy in a small town who tries to keep his family safe during a deadly series of tornadoes.
Storm Chasers: Revenge of the Twisters (1998) is an action adventure movie. It's about a woman who devotes her life to studying twisters after one takes her husband's life.
Atomic Twister (2002) is about a disaster that threatens to start a meltdown inside a nuclear reactor. It is loosely inspired by an F2 tornado that struck the Davis-Besse Nuclear Power Station in Ohio.
Tornado Glory (2004) is a documentary about two storm chasers. It shows their determination and struggle during tornado season and includes bodycam video.
Day of Destruction (2004) is a science fiction film about a category six twister in Chicago. It's a fun, thrilling, made-for-TV movie with a small budget.
Nature Unleashed: Tornado (2005) stars Daniel Bernhardt (John Wick, Logan) as a storm chaser who teams up with journalist Nickie Flynt (Ruth Platt).
NYC: Tornado Terror (2008) is an action adventure film about a tornado that threatens New York City.
Ice Twisters (2009) is about a scientist who becomes a science fiction author. When one of the Federal Science Foundation's weather experiments escape, he is forced to get involved.
Metal Tornado (2011) is about an American company that unleashes a magnetic vortex on accident, causing natural disasters. The science in the film is a little shaky and the budget was low, but the storyline is still fun.
Storm War (2011) follows two brothers who investigate attacks of nature in Washington. It's a well-written story with a thrilling plot.
Tornado Chasers (2012) is a TV series about chasing tornados through the United States. It stars Reed Timmer.
Alien Tornado (2012) is an action adventure film about extraterrestrials who cause electrical tornados across the planet. It stars Stacy Asaro, who also appeared in Tornado Warning (2012).
Christmas Twister (2012) is about a massive storm that takes place in Texas during Christmas day. Its alternate title is F6 Twister.
500 MPH Storm (2013) is about an energy experiment that goes wrong. The incident causes massive hurricanes across America. Although the CGI in this movie isn't the strongest and there are some plot holes, Casper Van Dien does a good job with his material.
Sharknado 2: The Second One (2014) is a sequel about survivors from the first movie. It stars Tara Reid and Ian Ziering.
Fire Twister (2015) is Casper Van Dien's second film about hurricanes. The story follows an ex-firefighter who must stop a flaming tornado from destroying LA.
Sharknado 3: Oh Hell No! (2015) is the third film in the Sharknado series. It's about a tornado in Orlando, Florida.
The Hurricane Heist (2018) streaming service Netflix bought the distribution rights for this film about a heist in Mississippi. The thieves use a hurricane forthcoming as cover to steal money from the US government.
13 Minutes (2021) is about a tornado that levels a small Oklahoma town and how its people come together in the aftermath.
Supercell (2023) is about a young man who attempts to live up to his father's storm-chasing legacy by going into a dangerous storm.
Twisters is a new sequel to the 1996 hit Twister, in which Helen Hunt's Dr. Harding and her daughter chase tornadoes together. While it doesn't have a release date yet, it's set to start filming in 2023.