25 Trivia Facts About 'Tremors' (1990)
Kevin Bacon says 'Tremors' was "the single most fun time I've ever had making a movie in my entire career".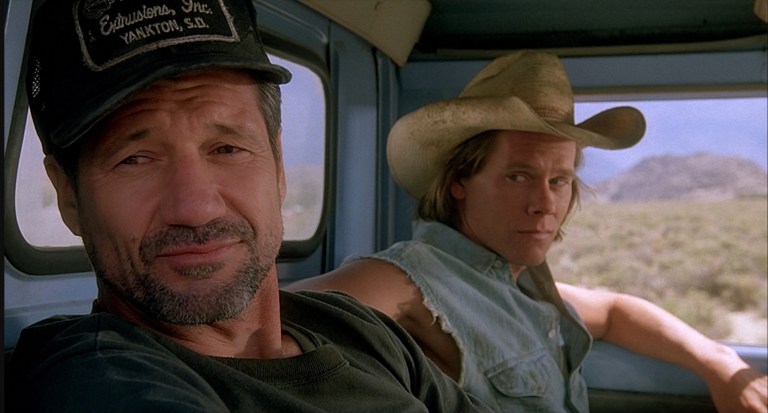 Tremors (1990) is an iconic movie from the 90s and one of the funniest horror comedies of all time. It's nearly impossible to make a movie that is both scary and fun to watch, and Tremors accomplished both. Despite failing to achieve box-office success upon its release, Tremors was one of the first movies to "go viral" once the VHS was released, and as the film replayed on TV, it grew a cult following.
At the time Tremors was made, Kevin Bacon was running out of money and at a low point in his life. He'd been in a series of box-office bombs and thought his career might be over. With a pregnant wife and a mother who was recently diagnosed with cancer, Bacon says he was ready to sign onto pretty much any movie that would pay him. While he wasn't sure the film would even work, Bacon loved the friendship between Valentine "Val" McKee and Earl Bassett and the fact that Val was more of an everyman than a one-dimensional action-movie hero. Famously, after signing on, Bacon told his wife, "I can't believe I'm doing a movie about underground worms!"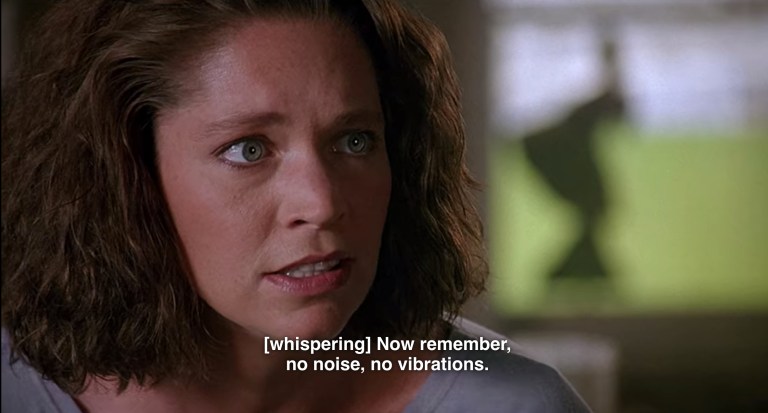 The basic plot of Tremors follows a group of citizens of the tiny, isolated town of Perfection in the Nevada high desert. Best friends and handymen Val and Earl think a serial killer might be loose in Perfection after they find two townspeople dead. However, they soon come face-to-face with a species of giant, people-eating underground worms, and the whole town tries to survive together.
Here are some fun facts, trivia, and lore about Tremors: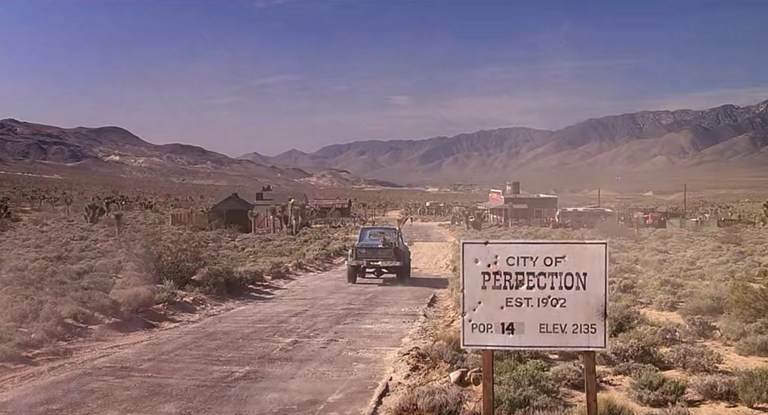 Writers S. S. Wilson and Brent Maddock got the idea for Tremors when they were working for the U.S. Navy making safety instruction videos. Basically, the two were on a rock in the desert and had a "what if the floor was lava?" thought and went with it. Originally, the idea was for a movie about land sharks, but when they brought director Ron Underwood in, he helped them to refine the idea to be slightly more realistic.
2. After Land Sharks, the script was titled Beneath Perfection before finally being changed to Tremors.
3. Filming took place in a small unincorporated mining town in California named Darwin. The cast liked shooting on location there because the town resembled the fictional Perfection and they felt they could get into character. On location with not much to do, they also got to bond more than they would have on a film shooting somewhere with lots of night life or where the production crew would all go home to their busy families and lives at the end of the day. Bacon says Tremors was "the single most fun time I've ever had making a movie in my entire career."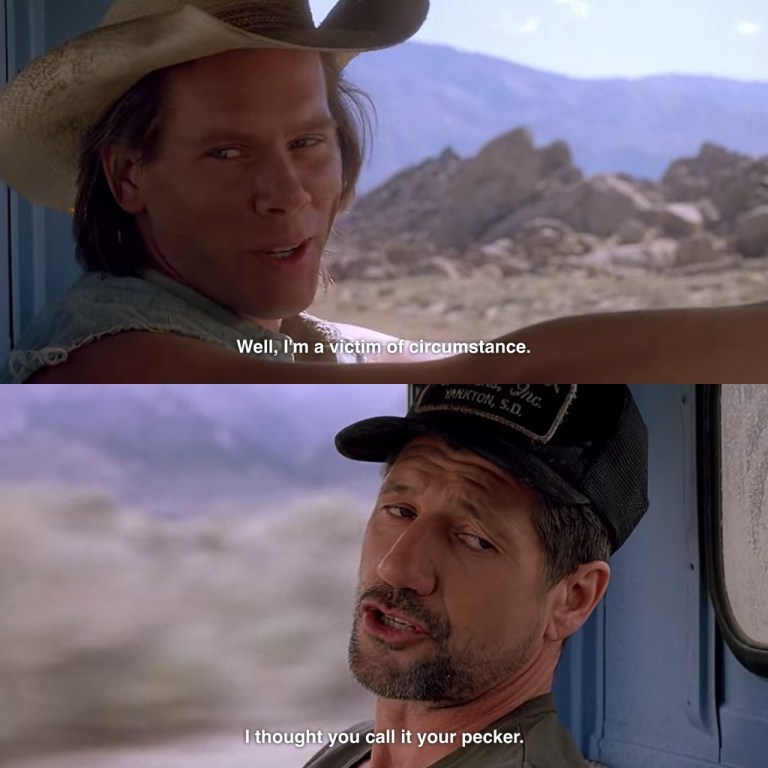 4. Special-effects company Amalgamated Dynamics created the graboids. Two years later, the company won the Academy Award for Best Visual Effects for their work on Death Becomes Her (1992), another horror comedy. Another fun fact about Amalgamated Dynamics is that the first film they ever worked on is another box-office flop that became a cult classic: Teen Witch (1989).
5. Bill Paxton, Matthew Modine, and Bruce Campbell were all considered for the role of Valentine 'Val' McKee.
6. Tremors was Reba McEntyre's first acting role. Director Ron Underwood didn't want to cast a singer, but Reba's audition gave Underwood the opinion that she was a natural actor. Reba was nominated for a Saturn Award for Best Supporting Actress for her role as Heather Gummer.
7. Reba's song "Why Not Tonight" plays during the closing credits.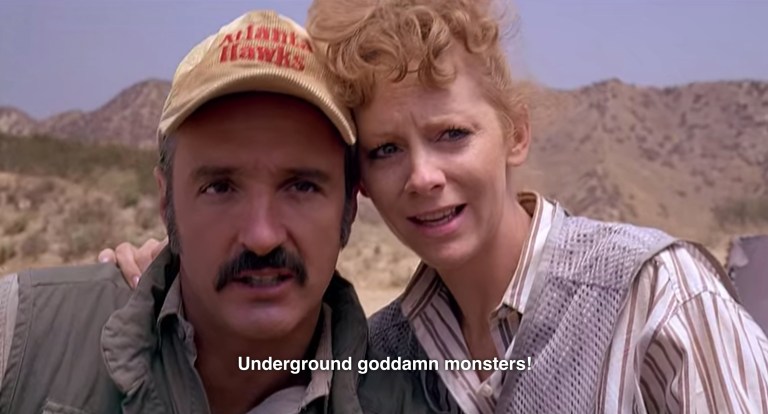 8. Michael Gross began filming Tremors one day after his last day of filming Family Ties, a sitcom where he'd played the role of Steven Keaton for seven years.
9. The character Walter Chang was supposed to be a Vietnamese man named Pham Van, but producers wanted Chinese-American actor Victor Wong to take the role. They changed the character at Wong's request.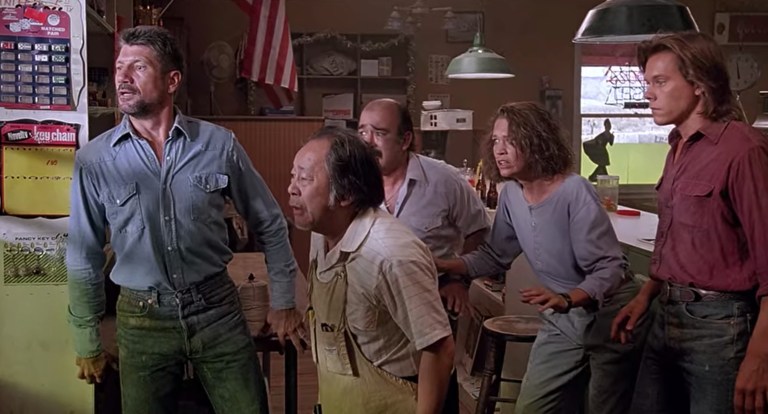 10. Victor Wong lived a storied life. He was the first Chinese-American reporter. He covered Vietnam War demonstrations and the Patty Hearst saga until an illness made him quit reporting for acting. Before this, he was lucky enough to study under several influential thinkers in other disciplines: Paul Tillich, Reinhold Niebuhr, and Martin Buber in theology at the University of Chicago, and then Mark Rothko in art at the San Francisco Art Institute. In the 1950s, he exhibited his art at the famed City Lights Bookstore and hung around with beat poets such as Lawrence Ferlinghetti and Dick McBride. The "Arthur Ma" character in Jack Kerouac's Big Sur is based on Wong. One of Wong's sons died tragically in 1986 after being attacked on the street. Victor Wong died during the night on September 11, 2001 from a heart attack as he was watching the news and waiting for information on his two remaining sons, who both lived in New York City.
11. Ariana Richards reupped on adventure-survivor roles (she was the girl on the pogo stick) in 1993 with Jurassic Park, where she played Lex Murphy, John Hammond's granddaughter.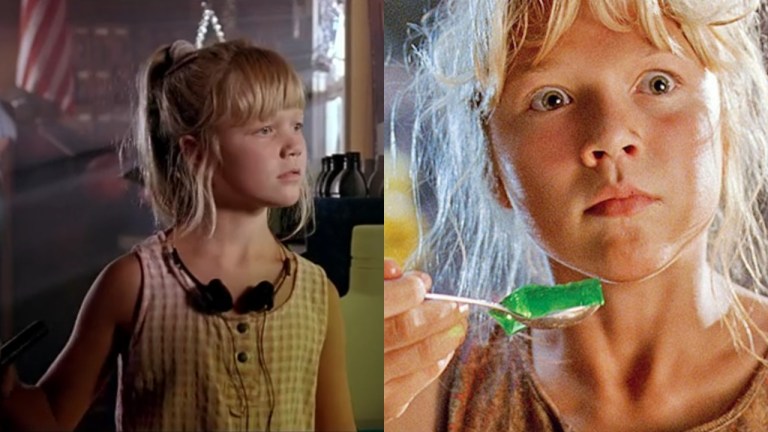 12. Kevin Bacon said the box-office performance of Tremors was "a disaster." It opened at #5 and fell to #6 the following week. Bacon said the film made "a fifth" of what Universal projected.
13. However, Tremors became a cult classic, and VHS sales and rentals were three times what its box-office sales were.
14. Over twenty swear words were edited out of the film at the last minute after the MPAA gave Tremors an R rating. The cuts changed the rating to PG-13. The decision to make the film more friendly to watch in a family or group setting is credited as at least part of the reason it was such a runaway success in video rental stores.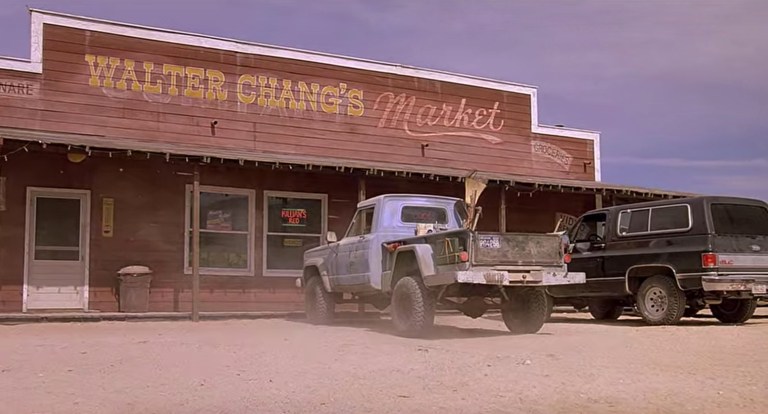 15. Making Tremors was the first and only time Kevin Bacon has pole-vaulted.
16. Bacon's character is actually wearing a woman's belt in the film. The heart-shaped buckle is a reference to his character's full name, Valentine. However, production couldn't find any heart-shaped buckles that were made for men.
17. A unique feature of Tremors is that production had only two "inside" settings in the entire movie: the store and Burt and Heather's basement armory. The rest of the film takes place in the open desert.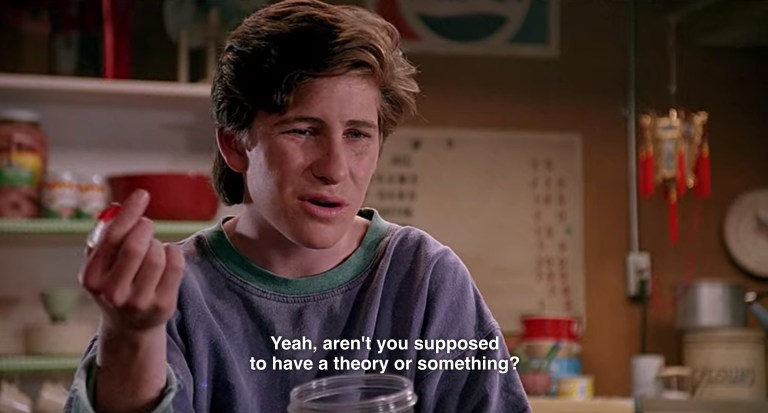 18. The graboids with the smaller worms in their mouth were the second iteration of the idea of how the "surfaced" creature would look. The first idea was that its outer skin would peel back, which ended up looking too much like a foreskin.
19. Val and Rhonda's kiss was added after initial audiences didn't like the ambiguous ending. Producers decided to reshoot with a kiss.
20. The binomial nomenclature of a graboid is Caederus Mexicana.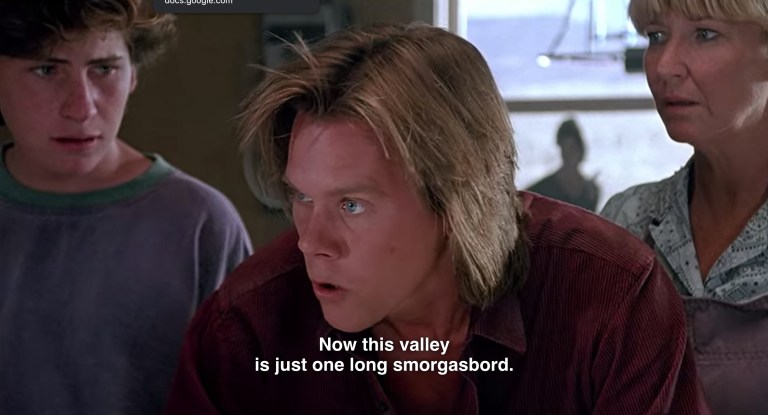 21. Bacon experienced night terrors while filming. One was so upsetting, he picked his pregnant wife up out of bed and started leaving the house before calming down. He says the dreams were a metaphor for dealing with becoming a father for the first time.
22. On the last day of filming, Bacon's wife went into labor. The set had a landline installed just so that he could get updates from her while filming.
23. The film has six direct-to-video sequels. In 2003, the SyFy Channel aired one season of Tremors: The Series.
24. The first sequel shows that Val and Earl have accomplished their dream of appearing in People magazine. A People cover with the duo is visible in Earl's home.
25. In 2018, Kevin Bacon reprised his role for a Tremors TV series. Despite his star power, Syfy and other networks passed, and the show never aired.