40+ Horror Movies With Famous Celebrities
DiCaprio has expressed his embarrassment over being involved in this low budget comedy horror, calling it "possibly one of the worst films of all time."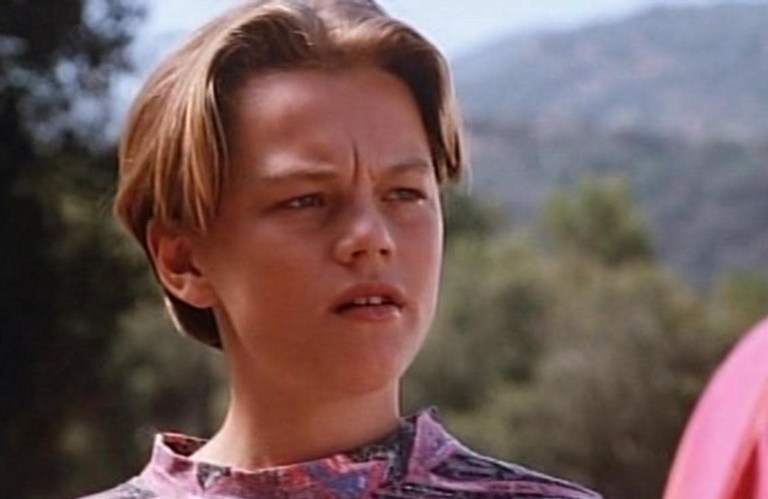 Every actor gets their start somewhere. This list contains familiar faces that you have definitely seen gracing magazine covers and being captured by paparazzi on the red carpet. These horror films contain Oscar winners, Emmy winners, Grammy winners, R&B artists, rappers, comedians and many more famous entertainers.
Before we fell in love with films such as Freaky Friday (2003), Pirates of the Caribbean (2003), Titanic (1997) and Never Been Kissed (1999), the starring actors made their humble beginning in these classic horror films. Or in some cases like the last movie in this list defined their careers.
Scroll through the years of horror cinema and see how many familiar famous faces you can recognize!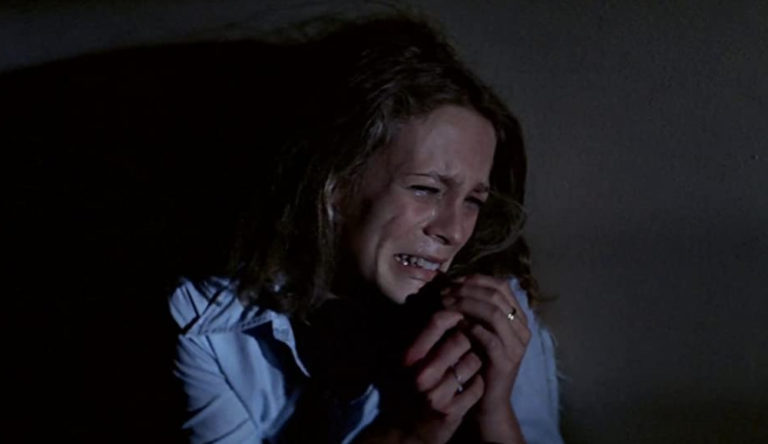 Jamie Lee Curtis plays a teenage girl, Laurie Strode, being stalked by Michael Myers who has escaped his life sentence at mental institution. While babysitting on Halloween night, Laurie discovers that Michael doesn't mind slashing anyone in town who gets in the way of his next desired victim.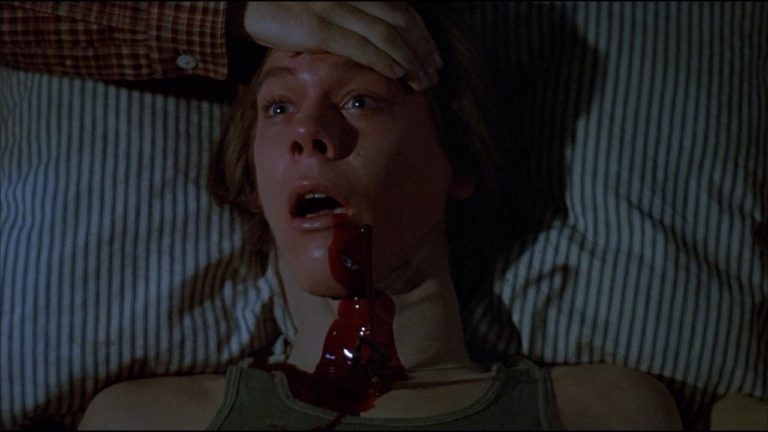 Kevin Bacon is a camp counselor who falls victim an unseen assailant in the original Friday the 13th. The actor went on to star in films such as Footloose (1984) and A Few Good Men (1992) as well as the beloved horror film Tremors (1990).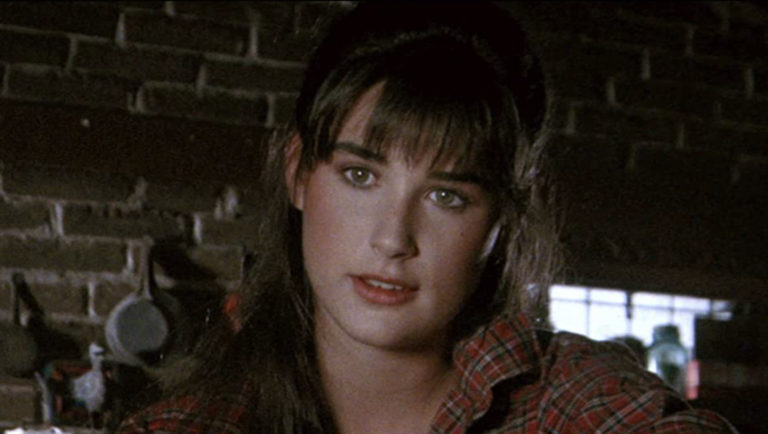 Demi Moore brings the character of Patricia Welles to life in this sci-fi horror flick. Welles is the partner of a scientist whose new parasite experiment begins to take over their life in terrifying ways.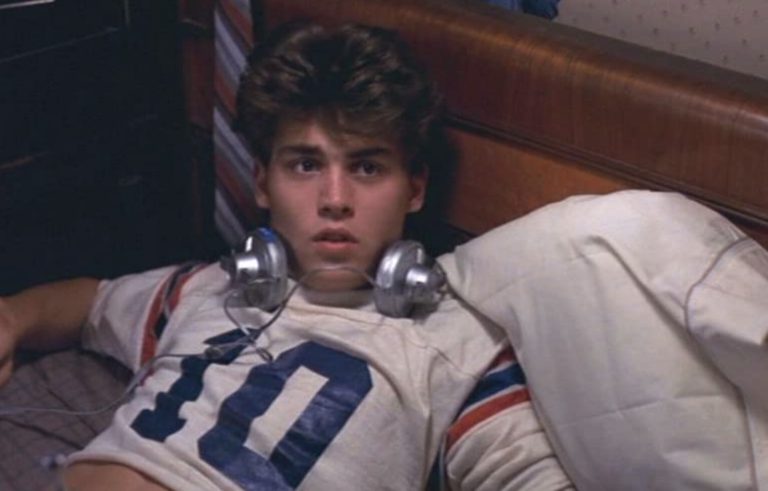 Johnny Depp started his career as a teenage victim to the all-terrifying serial killer Freddy Krueger. Other actors considered for the role included Brad Pitt, Kiefer Sutherland and Nicolas Cage. Worldwide box office sales amounted to a whopping $57 million worldwide.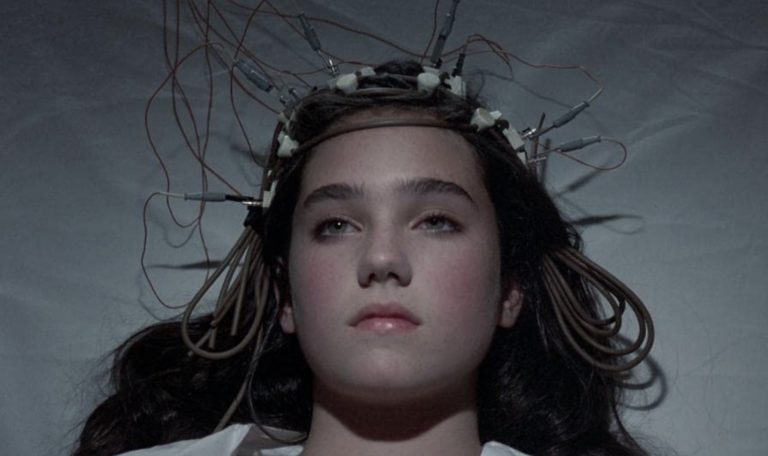 Jennifer Connelly takes center stage as peculiar young woman in this suspenseful giallo. Connelly plays Jennifer Corvino, the daughter of a famous actor who arrives to a boarding school in Switzerland where a serial killer is on the loose.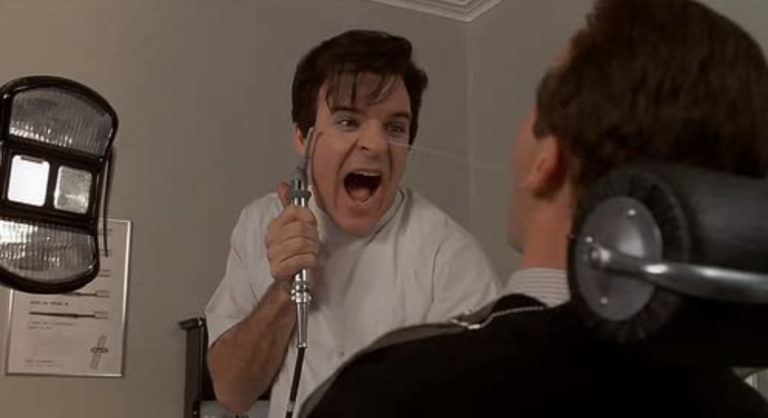 Steve Martin sings his way through this comedy horror as the evil dentist Orin Scrivello D.D.S. If you haven't seen this classic musical, grab a bowl of popcorn and dive in…but don't forget to floss after!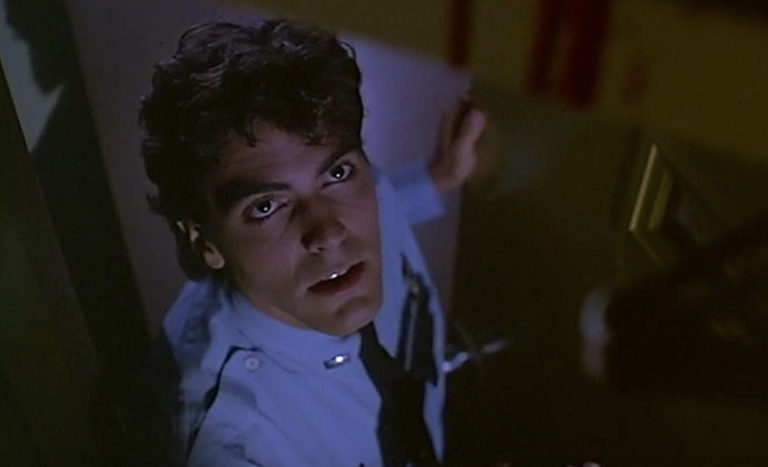 George Clooney made his feature film debut in this high school slasher flick. Decades later he went on to win three Golden Globe Awards, two Academy Awards and two Primetime Emmy nominations.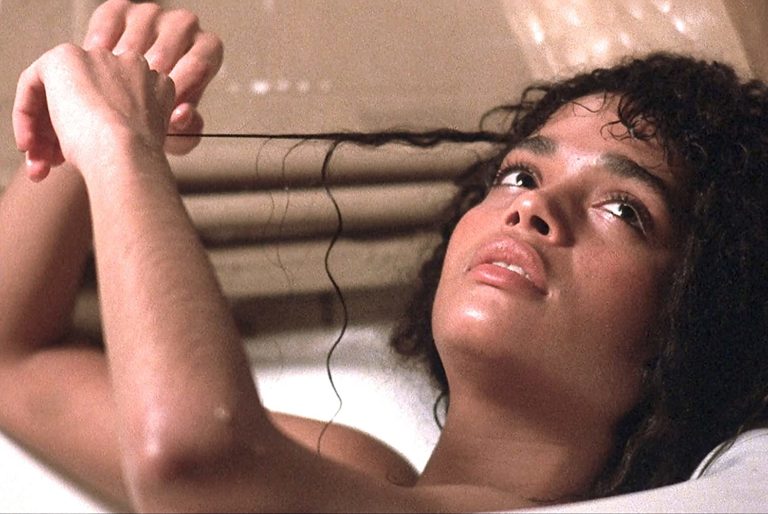 Robert De Niro and Mickey O'Rourke are featured in this horror thriller. The Cosby Show actress Lisa Bonet also stars as troubled young woman coping with her mother's recent passing. Bonet, a young actress with a squeaky clean image, received flack for her topless scene.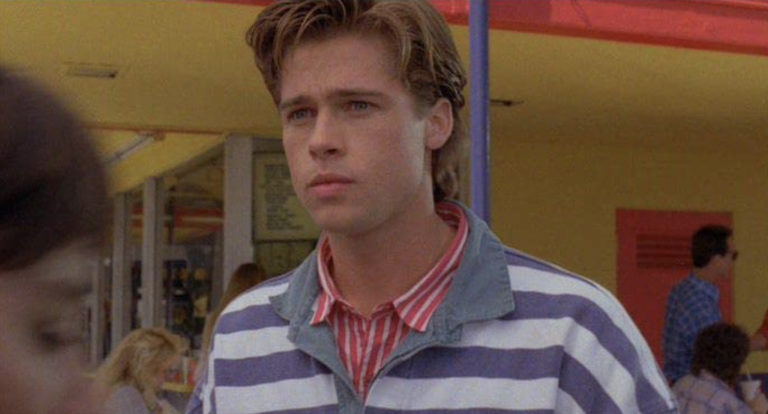 Brad Pitt earned his first major role at the age of 24, playing a high schooler who finds himself as one of the potential suspects responsible for a string of killings. During shooting, Pitt flashed a car passing by and ended up being questioned by the cops.
Leonardo DiCaprio was a young teenager when he starred as the stepson of an evil landlord in Los Angeles. His ordinary life is interrupted when he discovers strange furry critters taking over his apartment building, and eating anything that gets in their way. DiCaprio has expressed his embarrassment over being involved in this low budget comedy horror, calling it "possibly one of the worst films of all time."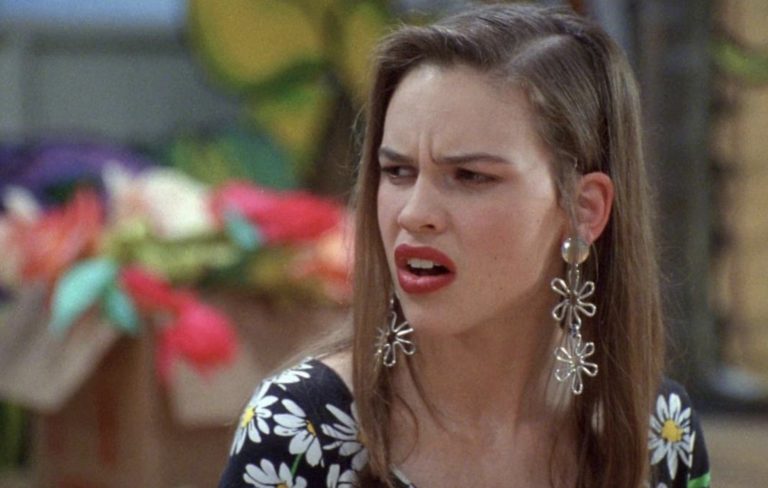 Hilary Swank serves early 90s fashion looks and attitude in this cult classic. The hilarious fantasy horror film is about a popular teenage girl with the perfect life, until she realizes she is the only one who can save her town from the wrath of blood-sucking vampires. Actor Ben Affleck can also be spotted during a basketball game scene.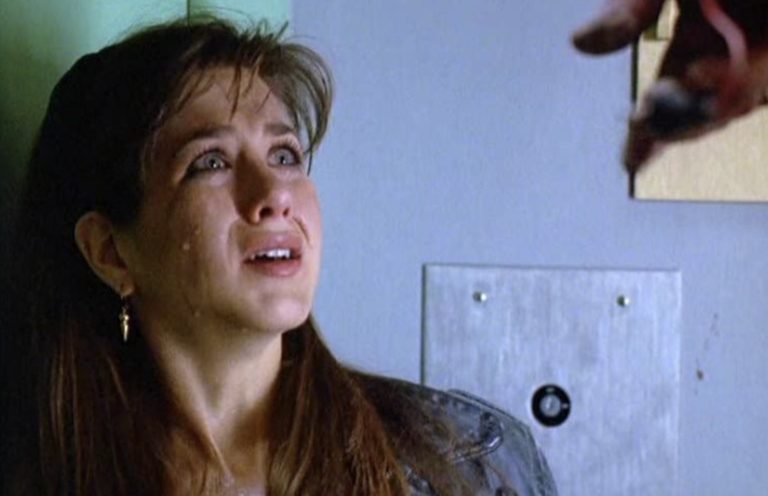 Jennifer Aniston plays a spoiled daughter who moves into a new house with her father. Little do they know, years earlier a man locked an evil leprechaun in the basement after the creature demanded he return a pot of gold that was stolen. This marks Aniston's feature film debut, just one year before she signed on board to star in Friends from 1994-2004.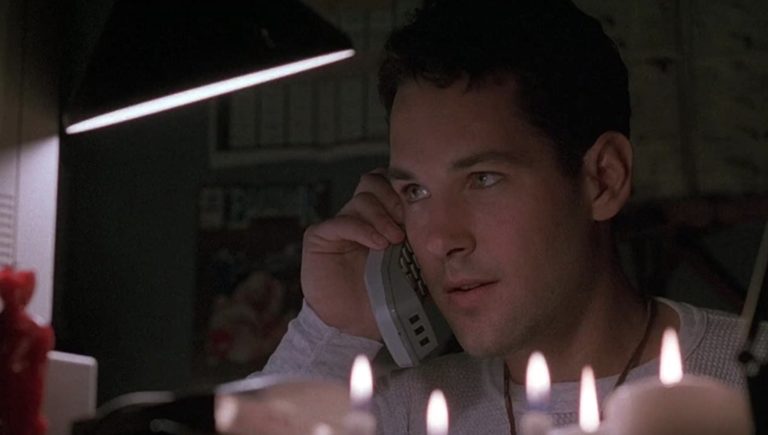 Paul Rudd earned his first starring role in the sixth installment of the cult Halloween series. In the same year, he went on to appear in the 90s classic Clueless (1995). Pay special attention to the sanitarium scene and see if you can spot a subtle reference to the infamous room from the 1980 horror classic The Shining. (Hint: 237)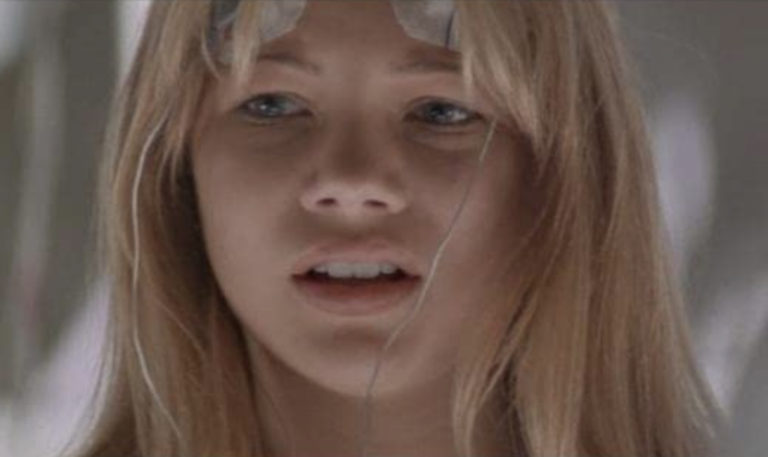 Michelle Williams appears as the product of a genetic experiment, being a peculiar young girl who developed into a 12-year old within three months of living. She plays the younger version of actress Natasha Henstridge in this sci-fi horror. Forest Whitaker also stars as telepathic guide who helps destroy the alien DNA responsible for this strange occurrence.
Jada Pinkett Smith was chosen over Cameron Diaz for the role as a convict on work release in this fantasy horror. The story follows an evil demon who follows a man to a small town to retrieve the last of seven keys to unlock the power of the universe. A battle between good and evil unfolds against the backdrop of an eerie small town, perfect for unspeakable acts to occur without any interfering suspicion.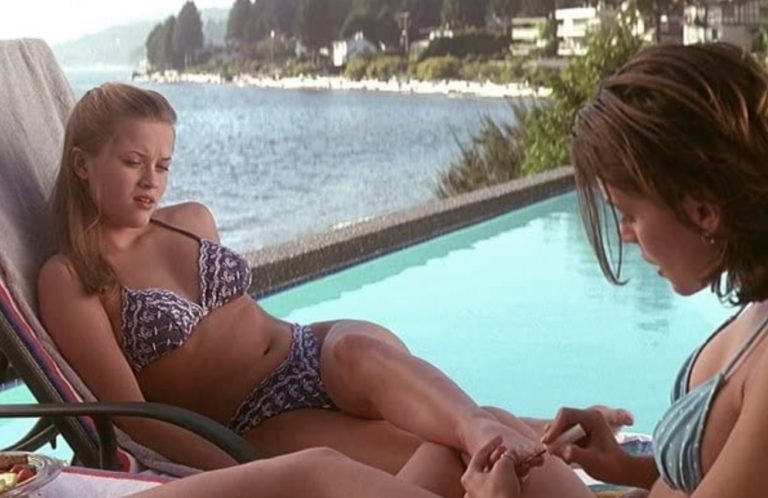 Reese Witherspoon stars as a 16-year old girl with a loving family and the perfect life. Well, except for the fact that she is looking for a boyfriend. Mark Wahlberg plays the prince charming who waltzes into her life and sweeps her off her feet. However, his behavior turns twisted and dark as he becomes more in love with her. Alyssa Milano also makes an appearance in this 90s thriller.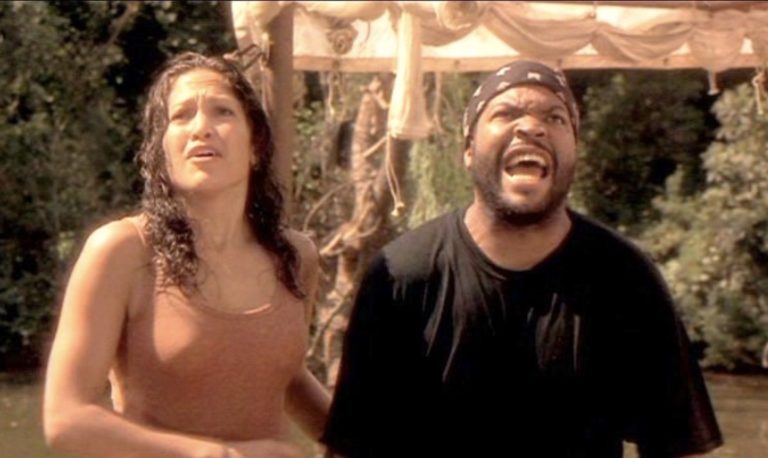 Jennifer Lopez and Ice Cube co-star in this sci-fi horror about a unexpected group of travelers in the Amazon who run across the world's largest snake. Jon Voight plays a crazy snake enthusiast who will stop at nothing to get closer to the monstrous reptile.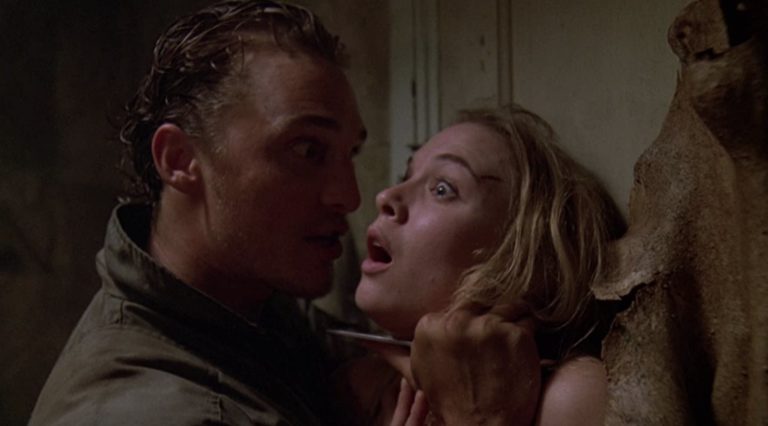 Matthew McConaughey and Renee Zellweger co-star in this horror about a gruesome backwoods family.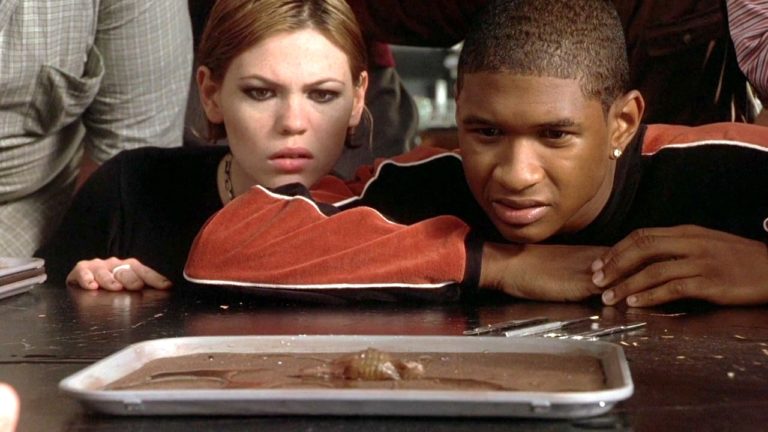 Salma Hayek, Jon Stewart and Usher are some familiar celebrity faces in this sci-fi horror. The film opens on a group of high school students who find themselves responsible for being the only thing standing between life and death for themselves and their community. Evil has taken over the school, and is living through the teachers.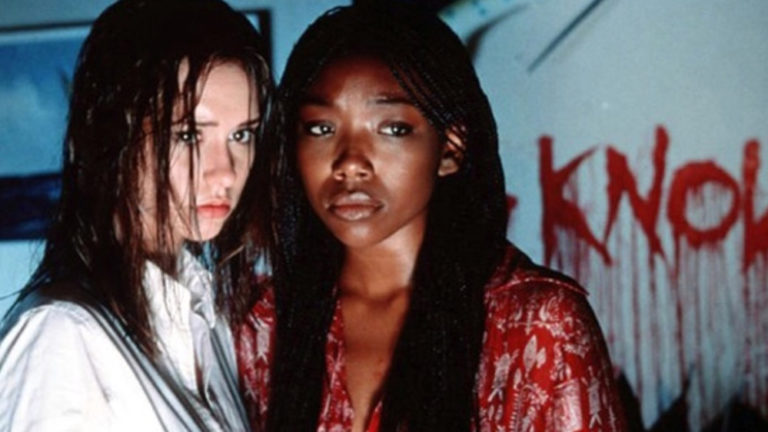 Jennifer Love Hewitt and Brandy co-star in this sequel to the 1997 classic I Know What You Did Last Summer. Audiences follow a group of college friends who win a lavish trip to the Bahamas, but soon become victim of a vicious serial attacker.
Katherine Heigl appears in this black comedy slasher, and ends up being held up at gunpoint by the evil doll himself. The film's plot dives into a twisted world where the diabolical Chucky finds himself a human mate who he intends to kill and revive into the body of a doll he can keep by his side forever.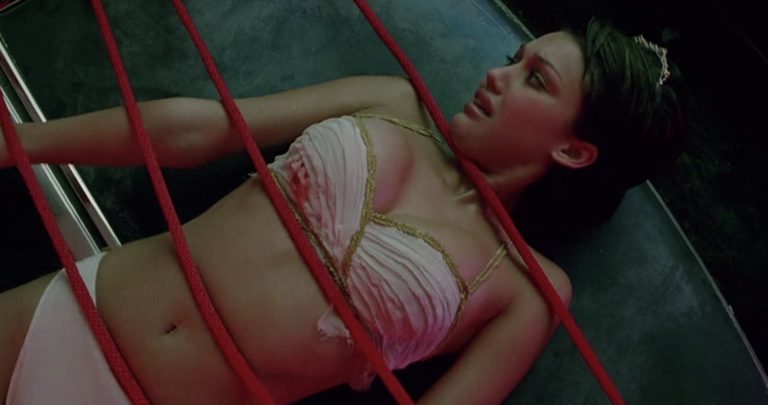 Jessica Alba graces the spooky screen as a punk rock girl who the protagonist has his sights set on. Alba also appeared in another 1999 film, except this one was a romantic comedy starring Drew Barrymore titled Never Been Kissed.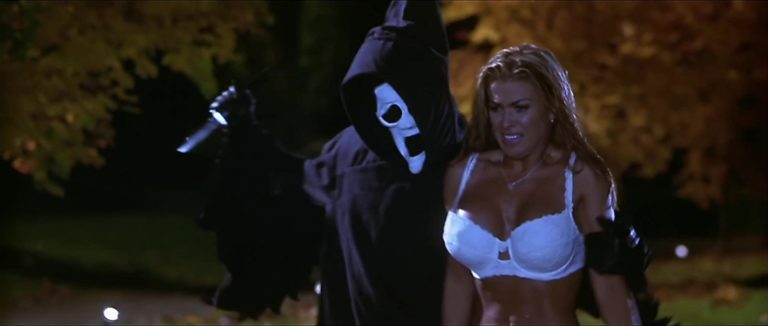 Carmen Electra, Anna Faris, Marlon Wayans and Regina Hall make up the star-studded cast of this horror comedy classic. A parody on the 1996 horror film Scream, this film does cause belly laughs…but be prepared for some jump scares and suspenseful moments as well.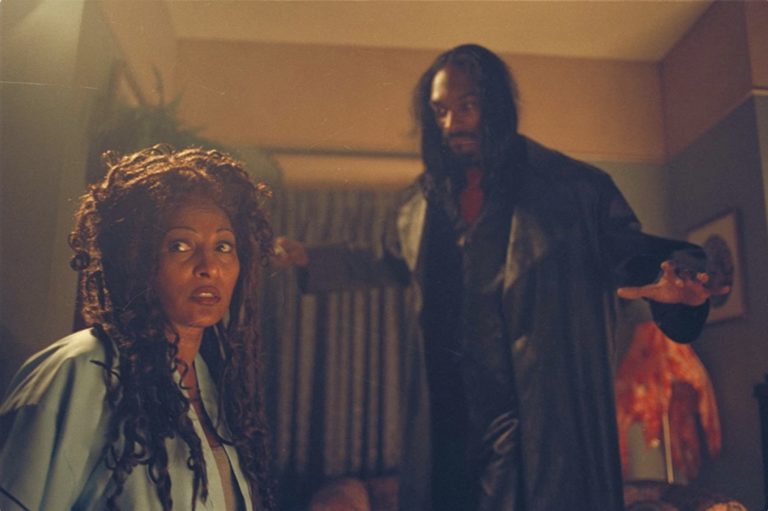 Snoop Dogg is everyone's favorite rapper, but in this film, he plays a charming gangster who has come back from the dead to seek revenge on his murderers. Director Ernest Dickerson included several references to the 1970 blaxploitation era throughout this film.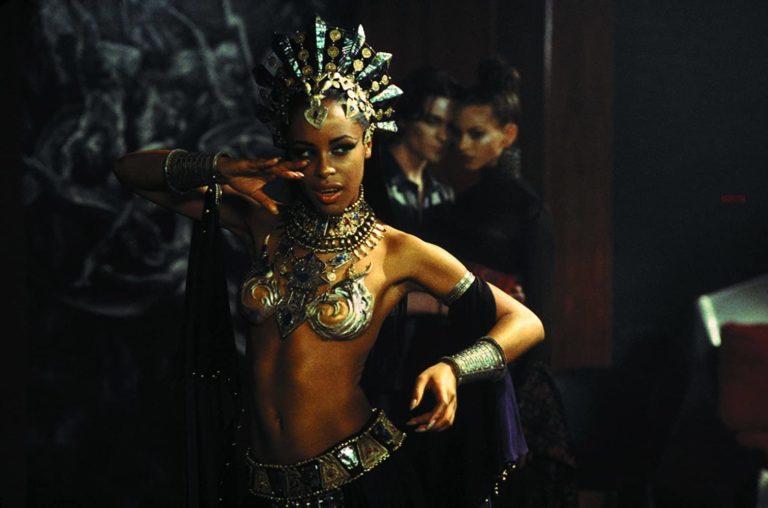 Aaliyah is an R&B superstar that the world will always remember for her angelic voice and intricate harmonies. However, in this fantasy horror film, she plays a vampire queen who is determined to seduce and marry a talented vampire musician. This marked Aaliyah's final film performance before her tragic death in 2001.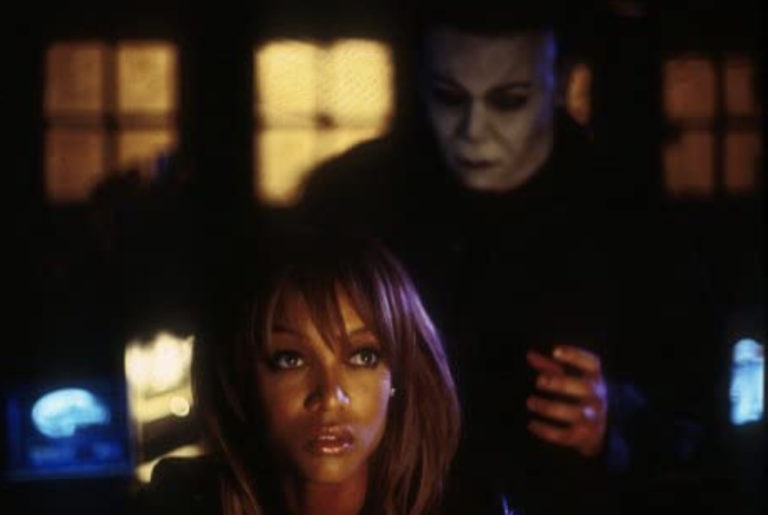 Tyra Banks plays a reality show producer who oversees a TV special that turns deadly. Rapper Busta Rhymes plays her colleague, and the two watch as hopeful contestants locked in a haunted house for some cash end up meeting the man of their nightmares — Michael Myers.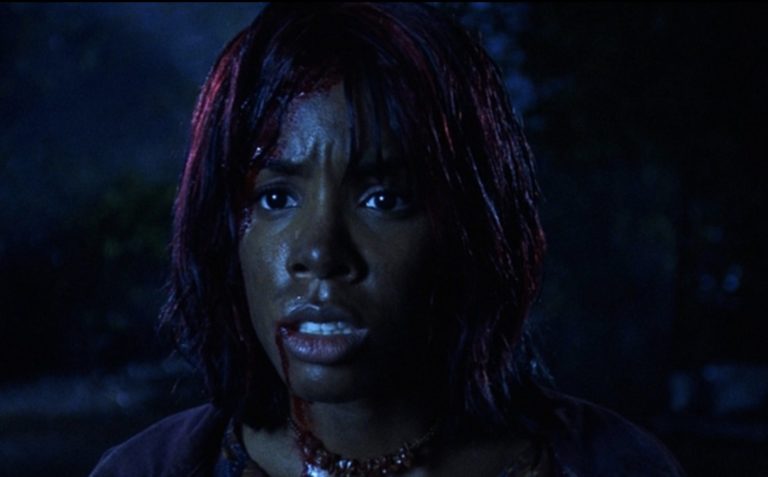 Kelly Rowland was a chart-topping singer with the R&B group Destiny's Child when she decided to take this terrifying role. The film marries the world of serial killers Freddy and Jason together, and they wreak havoc over a small town, savagely taking the lives of innocent people. The two diabolical horror figures stand off in a bloody battle that leaves a gruesome taste in your mouth.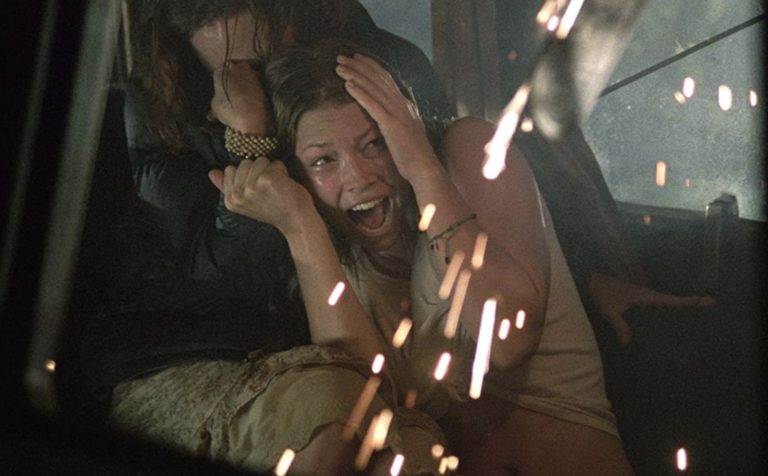 Jessica Biel stars in this slasher inspired by a true story. A monster in human form, known as Leatherface, is a chainsaw-swinging cannibal who takes sick pleasure in destroying his victims for his next meal. Marcus Nispel directed this bloodsoaked horror.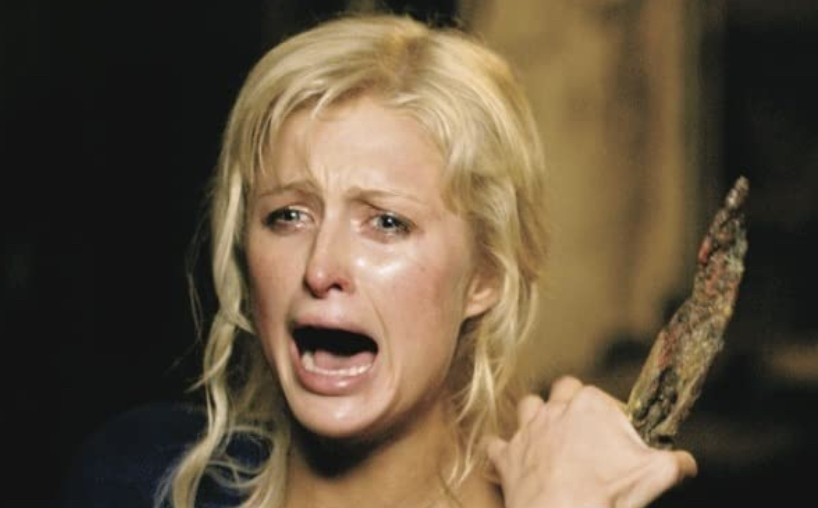 Paris Hilton, Elisha Cuthbert and Chad Michael Murray are not just beautiful faces, they are also impeccable horror actors. The film opens on a group of beautiful teenagers who visit an abandoned wax museum for fun, but realize that it's all fun and games until someone gets slaughtered.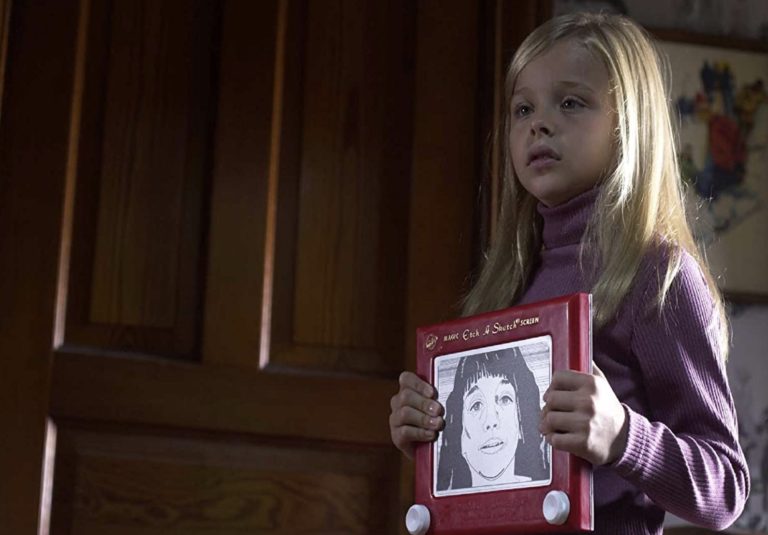 Chloë Grace Moretz was only 7 years old when she appeared on screen in this spooky supernatural horror. Ryan Reynolds stars alongside Melissa George as newlyweds who find that their brand new house is also home to demonic spirits.
Beyoncé can literally do anything. In this film, she plays a no-nonsense wife who must protect her family from her husband's psychotic colleague who can't take a hint. Queen B plays opposite of Idris Elba, who appears in another incredible horror film mentioned later on in this list.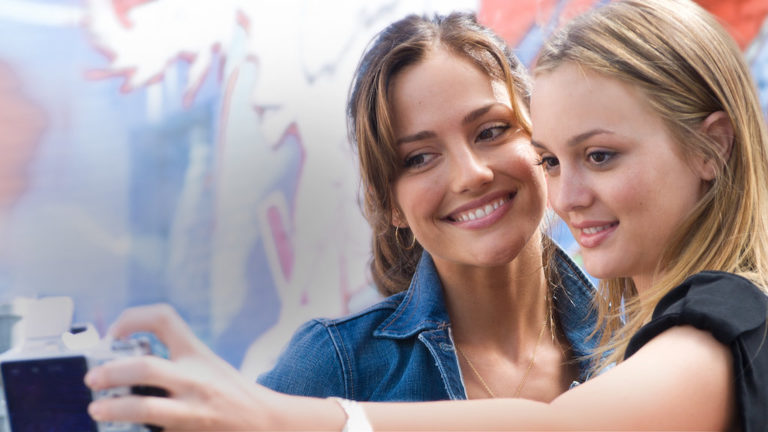 Leighton Meester put down the Chanel bag and Gucci slippers from her character in Gossip Girl, and took on a disturbing new role in this college horror film. Her performance as an obsessive freshman roommate is enhanced by her beautiful co-stars, Minka Kelly and Aly Michalka.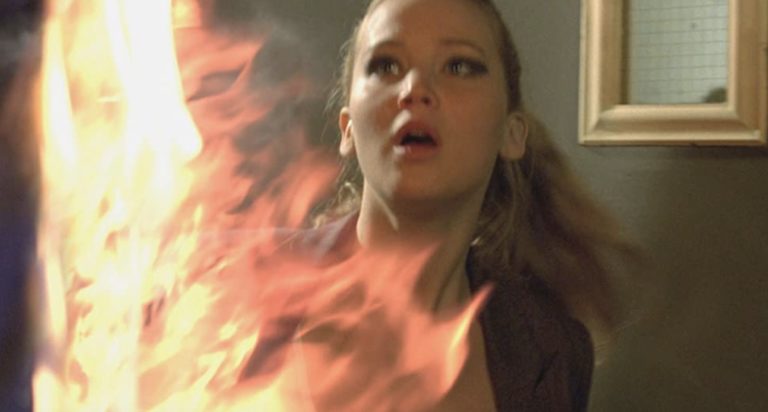 Jennifer Lawrence plays a 17-year old who moves to the suburbs with her mother. Horrifying stories about their home and neighborhood are brought to light, but the truth comes too late before they can find a safe shelter. In 2012, Lawrence also starred in Silver Linings Playbook, which won her an Oscar for Best Actress.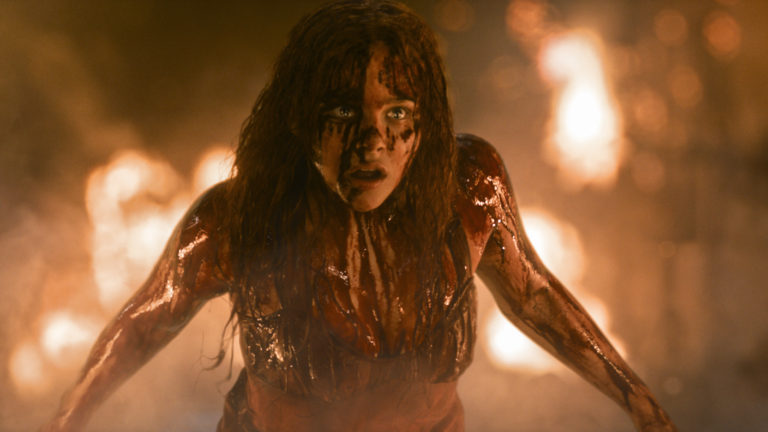 Chloë Grace Moretz plays an outcast teenager whose strict mother keeps her from understanding all the physical and emotional complexities of adolescence. Her crazy mother is played by Julianne Moore, and Ansel Elgort appears as one of her classmates.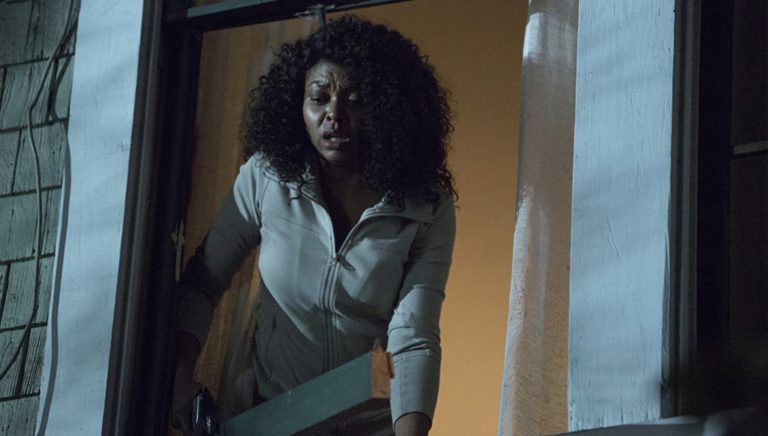 Taraji P Henson stars opposite of Idris Elba in this captivating horror thriller that will leave you at the edge of your seat. Henson plays a single mother of two who opens her home to a stranger, whom she comes to find out is a psychotic prison escapee.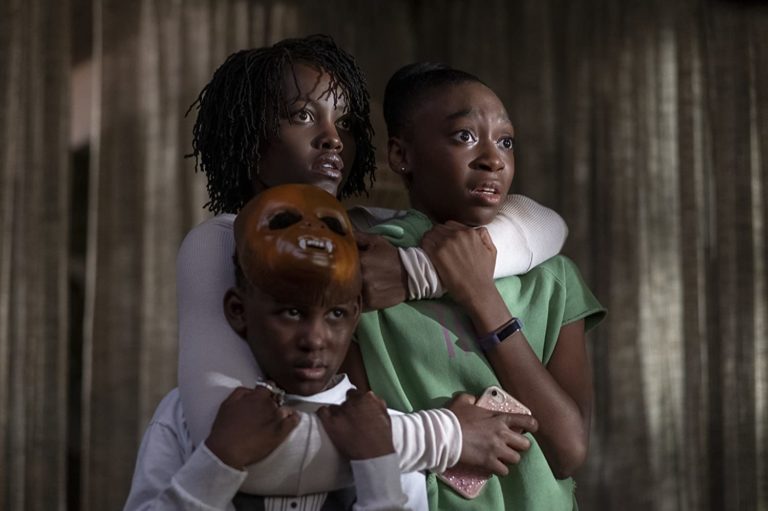 Lupita Nyongo appears alongside Handmaid's Tale actress Elisabeth Moss in this horrifying Jordan Peele film. The story follows a family's charming getaway, right up until they notice their own clones surrounding them ready to do the unspeakable.