New Movies on Screambox in April 2023
A list of everything headed to Screambox in April of 2023, complete with descriptions and direct links to watch.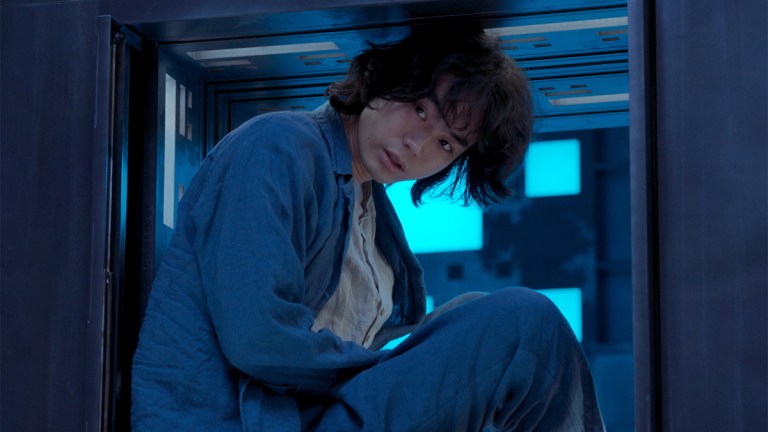 Screambox has a very nice crop of classic, found footage, low-budget, and newer horror streaming in April 2023. Watch trailers for every Screambox Original and Exclusive, and browse through brief descriptions of every other movie coming to Screambox this month. Direct links to stream each movie will be added to this article as they become available.
New Screambox Originals & Exclusives in April 2023
Original – Streams April 4
Living With Chucky is a documentary about the Chucky film franchise, the people who bring the Chucky universe to life, and the bonds those people have created. Check out our review of Living With Chucky.
Exclusive – Streams April 7
Simi travels to her nutritionist aunt's isolated home for the Easter holiday with the hope that her aunt can start her on the path to losing weight. Simi's visit goes awry when she quickly learns that her aunt has some peculiar and unsettling quirks.
Original – Streams April 11
A group of strangers wake up in a strange, cubical room with no memory of how they got there. They quickly discover that they are in a huge complex of cubical rooms, some of which contain deadly traps. Can they work together and figure out a way to survive, and to escape?
Original – Streams April 18
Outside, people are turning into violent, zombie-like killing machines. Inside a house that is the only hope of survival for a group of people, there is a murderer on the loose. Shifted is like a mashup of a murder mystery and a zombie movie (with some good gore).
Exclusive – Streams April 21
Climate change drives sea eagles to attack humans. Can anything be done? If you're a fan of the Birdemic franchise, the callbacks to the original movie seen in this trailer are likely enough to entice you to give this third movie a watch.
Other Movies Streaming in April 2023 on Screambox
The following movies will also be added to Screambox throughout April 2023. Streaming dates aren't available for every movie listed, but keep checking back for direct streaming links (in the title of each movie) as they become available.
More Streaming Guides