'Night of the Killer Bears' Trailer: Bloody Thai Slasher Coming Soon
Thai Slasher-Comedy Night of the Killer Bears set for April release in North America and the UK.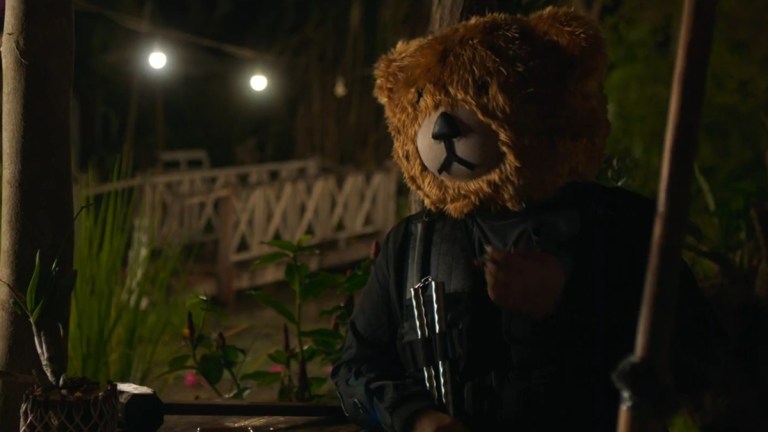 With Cocaine Bear, Winnie the Pooh: Blood and Honey, and Unicorn Wars (featuring killer teddy bears) all receiving a North American release this year, 2023 must be the year of the bear for horror. Now, prepare yourself for the latest bear-related horror movie: Night of the Killer Bears.
Originally released in Thailand by the title Night Bear Kill: The World of Killing People (according to Google Translate), Night of the Killer Bears is a slasher-comedy featuring a mysterious killer in a teddy bear mask. The premise of the story will sound familiar to anyone with even a casual interest in slasher movies. A group of friends gather together at a remote resort for a reunion, and they are linked together by the death of a mutual friend. As the night progresses, dark secrets emerge, fracturing friendships as a killer stalks the group.
It looks like we can expect a whodunnit style slasher with a B-movie aesthetic (the "B" may or may not stand for "bear"). Slasher movies from Thailand are a rare, so fans of the subgenre should be in for a treat. Night of the Killer Bears looks campy and fun, and even the tagline on the poster leans into its inherent silliness: "Ted Meets Terrifier"
Night of the Killer Bears releases on digital platforms and DVD on April 18, 2023 in the United States and Canada. It then releases digitally in the United Kingdom on April 24, 2023.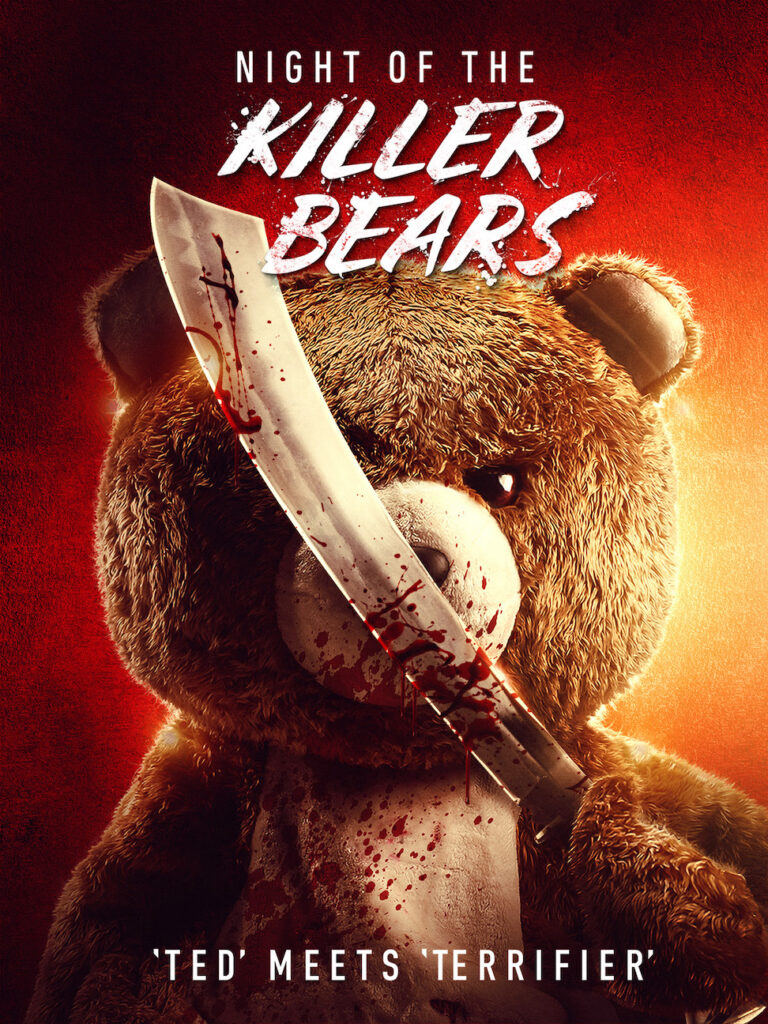 Check our New/Upcoming Horror Movies tracker for a link to stream Night of the Killer Bears when it becomes available.