'Cocaine Bear' (2023) Is Streaming on Peacock This Weekend (4/14)
"A bear it f-cking did cocaine. A bear did cocaine!"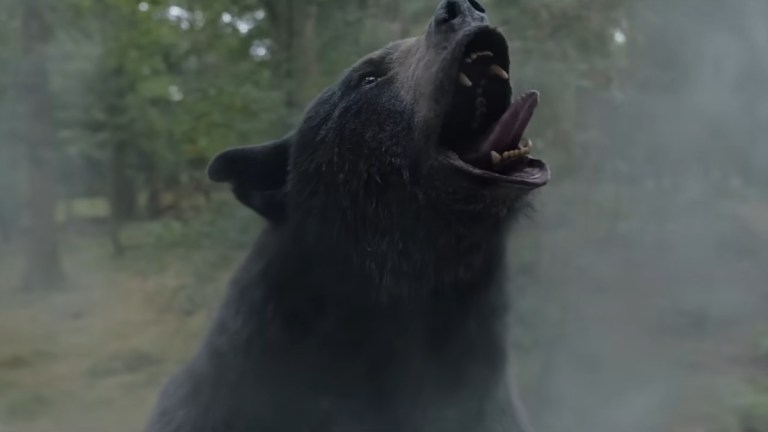 Hey Creepy Catalogers,
One of the most exciting horror movies of the year hits Peacock this Friday (4/14)! Here's what I'm streaming this weekend:
Cocaine Bear (2023). Streaming on Peacock. Elizabeth Banks directed this comedy horror thriller about — you guessed it — a bear who ingests an enormous amount of cocaine. People who've seen it say to expect an oddball comedy with some thrilling moments. Peacock has quickly become my favorite streaming service for its selection of horror movies and reality TV shows, here's a list of other horror movies currently on the service including M. Night Shyamalan's latest Knock at the Cabin.
Lights Out (2016). Streaming on Netflix. Netflix added three new horror movies this week. Lights Out is a supernatural horror movie about two siblings who experience something evil in the dark. Also new on Netflix is Phenomena (2023), a Spanish horror movie about three female paranormal investigators whose leader disappears. Qorin (2022) is also new on the service, and is an Indonesian horror movie about students at a boarding school who summon their doppelgängers.
Dead Hot (2022). Streaming on Tubi. Vanessa Hudgens stars in this documentary where she explores the haunted history of Salem. The doc sees Hudgens and GG Magree seeking out mentorship from "experts in witchcraft".
This week in horror:
Happy streaming and stay spooky!!
Canonical CC Horror Fiction: Elias Witherow