Horror Movies to Watch in August
Kevin Bacon is back at summer camp.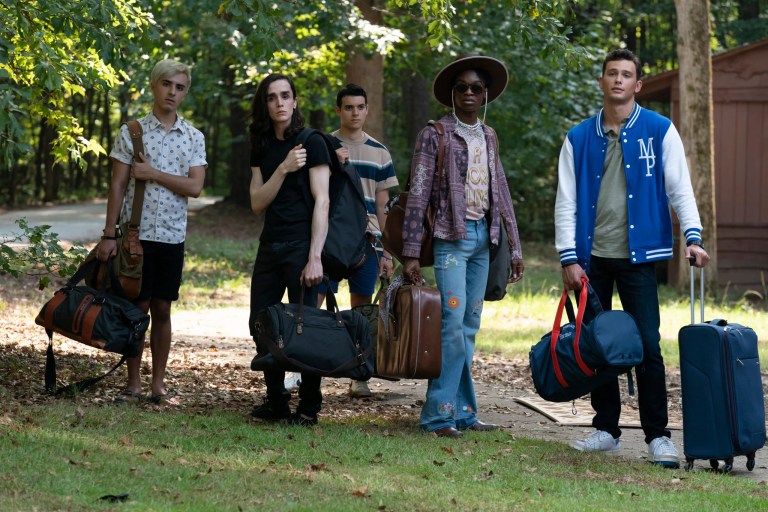 Hi Creepy Catalogers,
It's a new month so new horror movies have been added to Netflix, Prime and Hulu. Here's what I'm watching this weekend:
They/Them (2022). Streaming on Peacock. A brand new slasher with Kevin Bacon back at the familiar setting of a summer camp — this time a gay conversion camp where the counselors terrorize the LGBTQ campers.
The Wretched (2019). New on Netflix. A supernatural horror movie about a teenage boy who lives next door to a witch.
The Strangers (2008). Streaming on Prime. If you're going to spend any time in nature this month to close out summer, this cabin in the woods classic is included with Prime.
The highly anticipated (at least by me) Pete Davidson horror movie Bodies Bodies Bodies (2021) also hits theaters today. I'm planning to see it this weekend so I don't run into any spoilers. See what else is coming up on our new horror movies tracker.
This week in horror:
Scream (1996) writer Kevin Williamson announced he has a new slasher movie coming out that set at the beginning of the pandemic.
V/H/S/99 will premiere at TIFF next month. I'm hoping for another Ratmaa segment!
Jordan Peele and Ryan Murphy were among showrunners in Hollywood who co-signed a letter in support of putting safety protocols in place for workers in states where abortions are banned. The changes were advocated for by 400 women in a letter to Disney, Netflix, Warner Bros. Discovery, Paramount, Apple, NBC Universal, Amazon, Lionsgate and AMC and the 594 male showrunners showed their support in response.
Creepy reads:
Happy streaming and stay spooky!!!
Canonical CC Horror Fiction: Elias Witherow