The First Horror Movie to Win a Grand Jury Prize at Sundance Is Now on Prime
A Senegalese immigrant takes a job as a nanny for a wealthy family in New York City.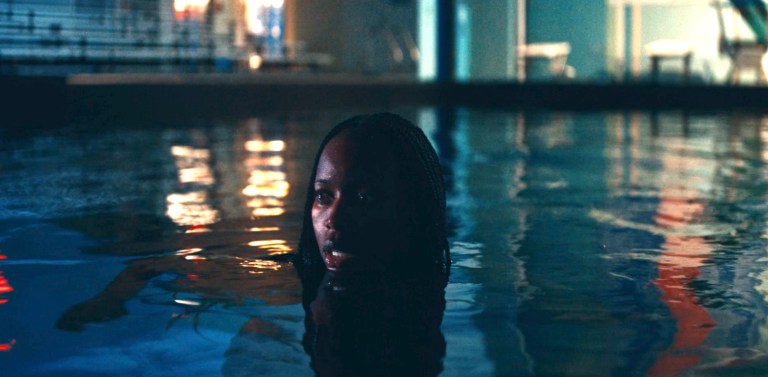 Hey Creepy Catalogers,
We're winding down one of the greatest horror movie years of all time and the hits are still coming. This week a romantic horror road film, Bones and All (2022), hit video on demand and the first horror movie to win a Grand Jury Prize at Sundance is now on Prime. Here's the best of what's streaming this weekend:
Bones and All (2022). Available for rental on Amazon and YouTube. Taylor Russell and Timothée Chalamet are young lovers who eat people in Luca Guadagnino's Bones and All. I loved this movie so much I watched it again the second night of my rental. It's an incredible cannibal movie, a great date night horror pick and just really the type of horror movie I'm always searching for.
Nanny (2022). Streaming on Prime. Written and directed by Nikyatu Jusu in her directorial debut, Nanny is about a Senegalese immigrant who takes a job as a nanny for a wealthy couple in New York City. The woman, Aisha (Anna Diop), is anxious to earn enough money to bring her son from Senegal to live with her.
It Follows (2015). Streaming on Netflix. One of the best horror movies of the 2010s about a woman (Maika Monroe) who is followed by a supernatural entity after she sleeps with the wrong man.
P2 (2007). Streaming on Tubi. One of my favorite Christmas horror movies about a woman who works late on Christmas eve and ends up getting stuck in the parking ramp of her midtown Manhattan office building. Unfortunately for her the psychotic security guard (Wes Bentley) is there to make things even worse.
This week in horror:
Creepy reads:
Happy streaming and stay spooky!