The Best Horror Streaming This Weekend (1/27)
A new Shudder original and two teenage werewolf projects.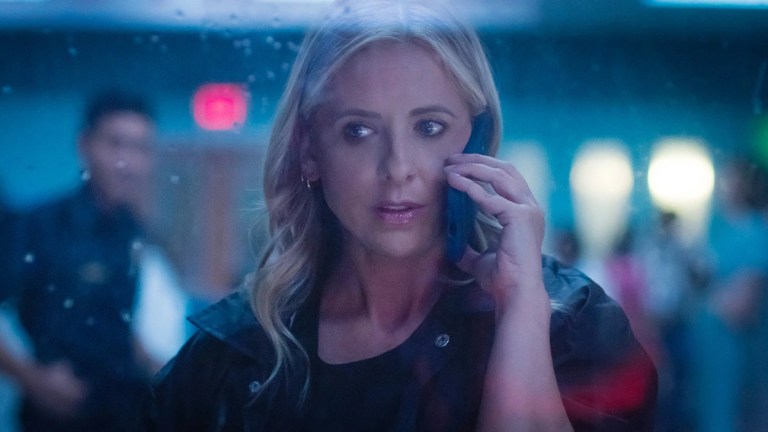 Hey Creepy Catalogers,
Here's the best of what's streaming this weekend:
Teen Wolf: The Movie (2023). Streaming on Paramount+. A continuation of MTV's Teen Wolf series. Teen Wolf: The Movie finds Scott McCall (Tyler Posey) looking for allies as a new deadly enemy emerges in Beacon Hills. Not to be confused with the series Wolf Pack with Sarah Michelle Gellar which also premieres on Paramount+ this weekend.
Wolf Pack (2023). Streaming on Paramount+. Sarah Michelle Gellar returns to supernatural TV in this new series based on the books by Edo Van Belkom.
Sorry About the Demon (2023). Streaming on Shudder. A heartbroken man named Will discovers that his house is haunted.
The Night Eats the World (2018). Streaming on Prime. If The Last of Us has you craving more post-apocalyptic horror, The Night Eats the World is an underseen zombie movie streaming on Prime. The film follows an American musician living in Paris who wakes up at his ex-girlfriend's apartment to discover he slept through the zombie apocalypse. Although it takes place in Paris, almost all the dialogue is in English so you won't need to read subtitles to enjoy this French horror movie!
In theaters this weekend is Infinity Pool, or "White Lotus for sickos" as its being called. Mia Goth and Alexander Skarsgård star in what promises to be a wild Brandon Cronenberg film.
This week in horror:
Happy streaming and stay spooky!!