A Boo-quet of Date Night Thrillers
This weekend I'm taking a break from gore and streaming some fun date night thriller movies and the new Netflix show that pokes fun at them.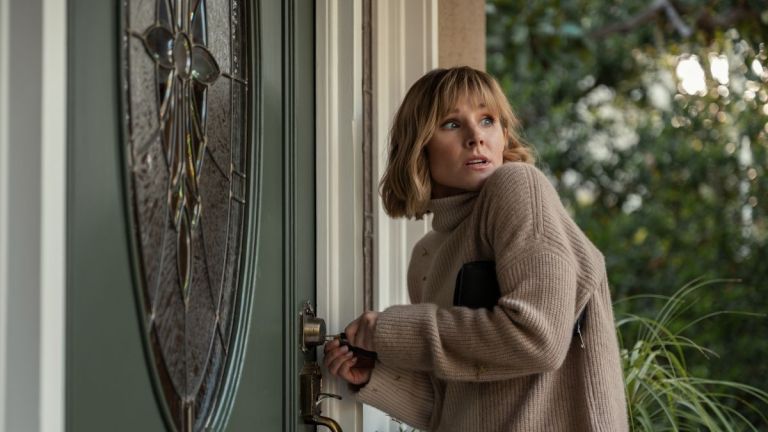 Hey Creepy Catalogers,
If you're not already chillin' on our Discord server talking about movies with our other film club members, please join! This weekend I'm taking a break from gore and streaming some fun date night thriller movies and a new Netflix show that pokes fun at them. Queue them up to watch this weekend or bookmark for Valentine's day in a few weeks. If you're looking for more horror and less love, we'll get into these horror movies that take place on Valentine's day closer to the holiday.
Here's what I'm streaming this weekend:
Safe Haven (2013). Streaming on Netflix. Probably my favorite romantic thriller of all time. I've seen this movie so many times, it reminds me of another fav, Enough (2002) with Jennifer Lopez. In Safe Haven Erin (played by Julianne Hough) is on the run from her abusive husband. She settles in a seaside town in South Carolina living in a dilapidated cabin and working as a waitress. She starts a slow romance with a local shopowner (Josh Duhamel) but her ex is determined that if he can't have her, nobody can.
Brazen (2020). This romantic thriller starring Alyssa Milano is a little bit Lifetime movie-ish in the best possible way. It's salacious and steamy and a lot of fun. I suggest watching with a date or a group of girlfriends. The plot follows a successful true crime novelist (Milano) whose sister moonlights as a sex worker. When she is murdered, Milano's character teams up with the conveniently located (and conveniently super hot) next-door neighbor/police detective to solve the crime.
The Woman In The House Across The Street From The Girl In The Window (Season 1). A new scripted comedy series from Netflix that satirizes the many thriller movies about women drinking wine and solving crimes in their homes conveniently located near murderers. Premieres on Jan 28.
Also, a few of my favorite date night horror and thriller movies aren't streaming for free currently, but are worth recommending:
The Lobster (2015) — In a near future single people have 45 days to find a partner or are turned into an animal of their choosing
Play Misty for Me (1971) — Clint Eastwood plays a radio DJ in Carmel by the Sea who is the love interest of an obsessive woman played by Jessica Walter (Lucille Bluth from Arrested Development).
The Bodyguard (1992) — Whitney Houston and Kevin Costner play a pop music superstar and her bodyguard in this electric erotic thriller.
This week in horror:
Creepy reads:
Happy streaming and stay spooky!