Horror Movies to Stream the Weekend of Friday the 13th
Why I'm… I'm Mrs. Voorhees, an old friend of the Christys'.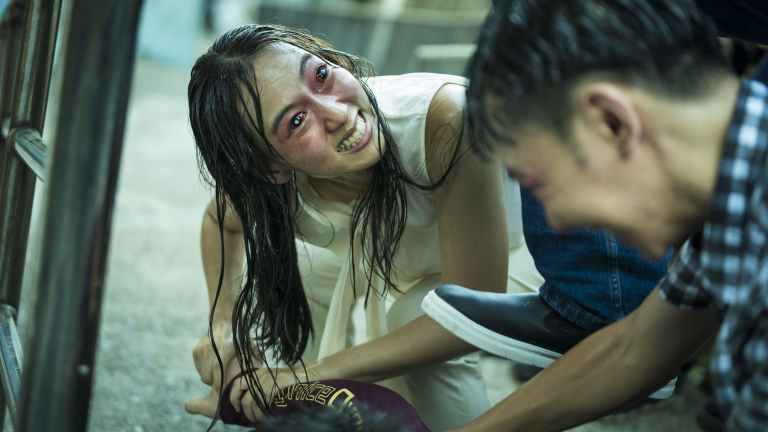 Hey Creepy Catalogers,
It's Friday the 13th!!! It might be time for a nice Friday the 13th marathon of your favs from the franchise. AMC is streaming most of the Friday the 13th movies, including my favorite Friday the 13th Part VI: Jason Lives (1986).
If you're looking for a new release, you're in luck. There are a lot of horror releases this weekend.
The Sadness (2021). Streaming on Shudder. Just released in North America, The Sadness is a very gory and violent movie about a couple seeking reunite and escape Tapei as the city erupts in the chaos of a plague that causes extremely bad behavior.
Firestarter (2022). The new adaptation of the Stephen King story originally made in 1984 with Drew Barrymore. Ryan Kiera Armstrong takes on the title role and Zac Efron plays her father. Both characters develop the ability to telekinetically start fires and must run from government officials who want to hold them hostage in a lab.
This Changes Everything (2018). Streaming on Netflix. For my cinephiles and casual movie fans, this was a fascinating documentary by Geena Davis about the power of representation in Hollywood (and how much we're currently failing at it). Did you know that 80% of working directors and 80% of Rotten Tomatoes reviewers are male? This doc makes you think about how the world would be different if we saw stories told from more than one point of view. If you're inspired after viewing, check out my lovingly curated list of feminist horror movies, Raquel Quintana's list of Black horror movies, or our favorite horror films from Japan, South Korea, Thailand, Indonesia, or Turkey. If you're looking for other kinds of representation in horror (we've got an LGBT and a horror movies with disabled characters coming up!) send me a message, we definitely want to cover it!
This week in horror:
Creepy reads:
Happy streaming and stay spooky!!