12+ Found Family Horror Movies
Some families are born into. Others are formed through the traumatic bonds that only horror films offer. Here is a list of the best found-family horror films.
Nothing unites people more than common enemies and dark times. These elements are plentiful in the horror genre. Making strong connections in hard times has roots in the basic chemicals that create the human brain. Specifically, oxytocin, a chemical released in times of crisis that strengthens bonds and triggers a protective response. The same chemical is typically released when watching a horror film, suggesting the rare connecting power of the genre.
As seen in many horror films, humans find safety in each other in the darkest of times. Wounds, physical and psychological, create a rare opportunity for intimacy. They are an opening, a literal breaking of a barrier between a person's inner self and the world. It is in this wounded vulnerable space that the deepest connections form. Through the movies on this list, you may learn something seldom taught—that families are something you find. What sort of family is forged through the trauma bonds of horror? Keep reading to find out.  
Best Found Family Horror Films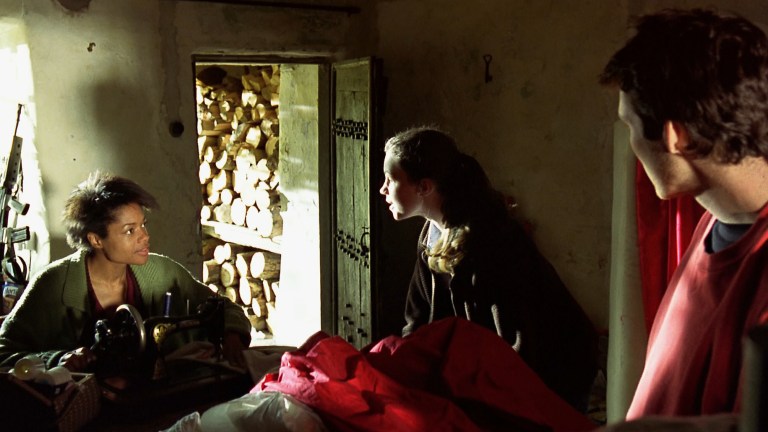 In a life-or-death survival situation, picking your companions is one of the most important decisions you can make. For Jim, waking up from a coma to find Great Britain in the midst of a rage-zombie apocalypse means that his choices are limited. Luckily for him, he quickly meets Selena, a tough survivor who teaches him about the realities of this new way of living. The pair meet Hannah and her father Frank on their journey, and they take Hannah under their protection when tragedy strikes. Together, the trio bands together like family to defy the odds of a viral outbreak and the deadly intentions of other survivors.
John "Jigsaw" Kramer enforces punishment on those he finds morally defective by forcing them into games that involve deadly traps. The crafty killer is self-made after the trauma of a terminal diagnosis and losing a child. When Amanda survives his trap, she transitions from Jigsaw's victim to his prodigy. Eventually, the two become so close that Amanda sees Jigsaw as a father figure. Shawnee Smith says that Amanda "with heart, mind, and soul, is devoted to [Jigsaw], and she loves him. He's her everything. And she's devoted to this truth, and this love. . . . To just serve another human being out of choice and sacrifice? That's big."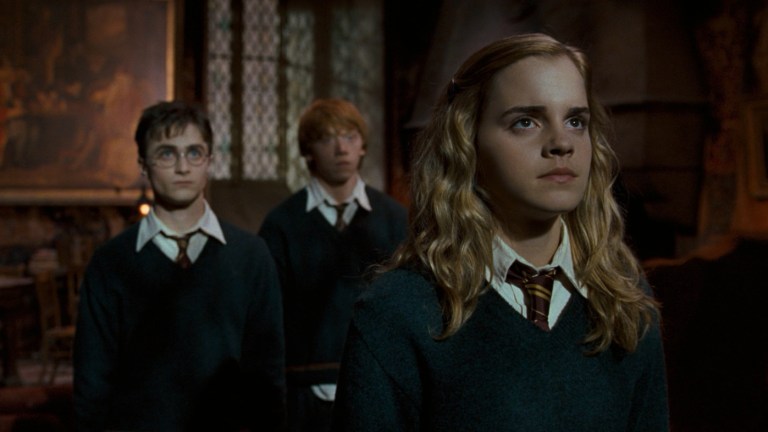 Harry Potter, a courageous wizard, finds his school to be his true home. Naturally, the friends he makes there become his true family. As he and his magical family prepare to face Lord Voldemort, Harry discovers he is part of a long legacy of found-family wizards and witches united by the dark lord's oppressive and deadly forces. The film is based on the Harry Potter book series, all of which highlight the found family trope.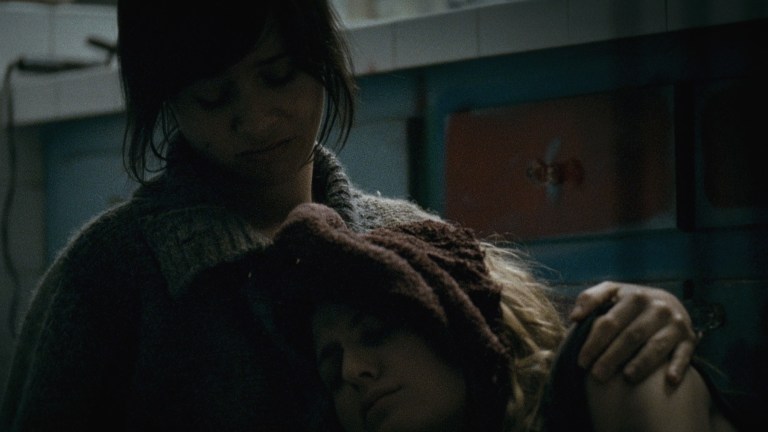 A year after Laurie Strode and Annie Brackett survived attacks from Michael Myers, Laurie is now living with Annie and her father Sheriff Lee Brackett. Laurie and Annie get along like siblings, sharing a familial love as intensely as they fight with each other while they both deal with the trauma of their pasts in their own ways. Lee is the father figure, caring for Laurie as deeply as his own daughter Annie. Unfortunately, Laurie's real brother Michael Myers is on his way to rip their found family apart.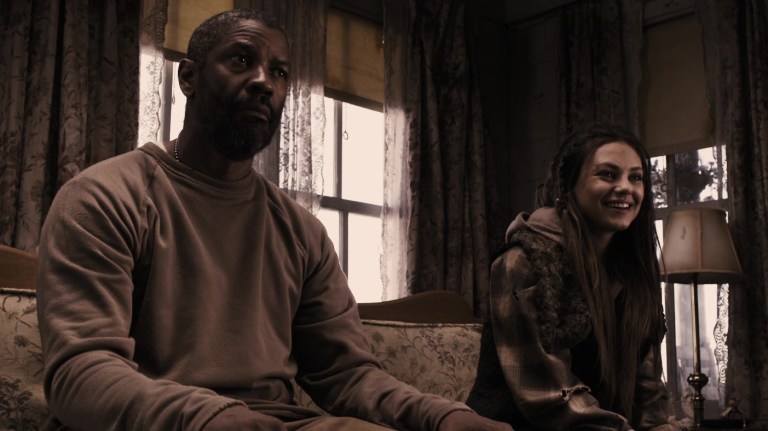 Eli travels across a dangerous wasteland with only one goal in mind, to preserve a book of scripture that he lives by. Along his journey, he meets Solara. Because of their first encounter, their life journey and individual outlook will forever change. "The key function to Solara . . . was for having someone to challenge Eli and letting down his guard. Letting someone in emotionally," says Director Gary Whitta. "When he finally meets someone who is innocent and wide-eyed, polite, interesting, and so different from anyone he's ever met that it challenges him and sort of forces him to reevaluate a little bit."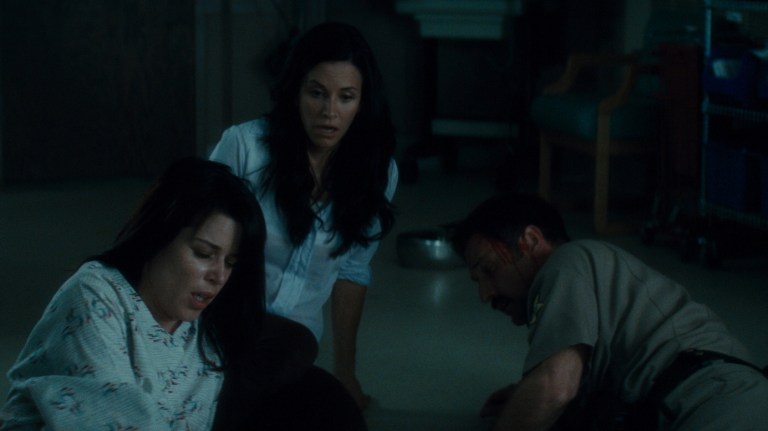 Scream 4 is the movie when Sidney, Gale, and Dewey were at their closest. After the first round of GhostFace murders seen in Scream (1996), Dewey and Sidney became as close as siblings after Dewey's real sister Tatum, who was also Sidney's best friend, was killed. However, it took a while for Gale and Sidney to truly get along. Scream 4 takes place about a decade after Scream 3, and in the time between GhostFace attacks Dewey and Gale finally married, and Sidney and Gale grew to respect one another. The trio's relationship grew somewhat distant after Scream 4, but a tragedy in Scream 5 shows that the bonds of a found family are never broken.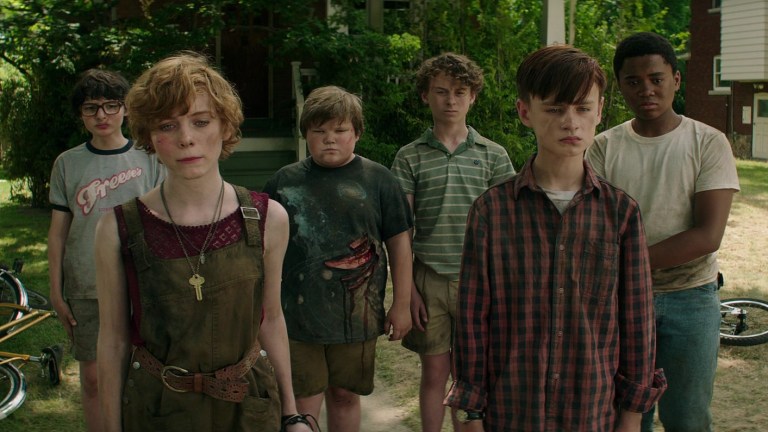 If a childhood friendship survives into adulthood, then that bond can become like a family. When a childhood also involves literal survival from an ancient entity that preys upon humans, the bond is even stronger. For the misfits who make up The Losers Club in It, their found family gives them the strength to overcome dangers both mystical and mundane. And as we see in It: Chapter Two (2019), even though they drift apart as adults, they (mostly all) come back together and fall back into their old relationships as if no time has passed.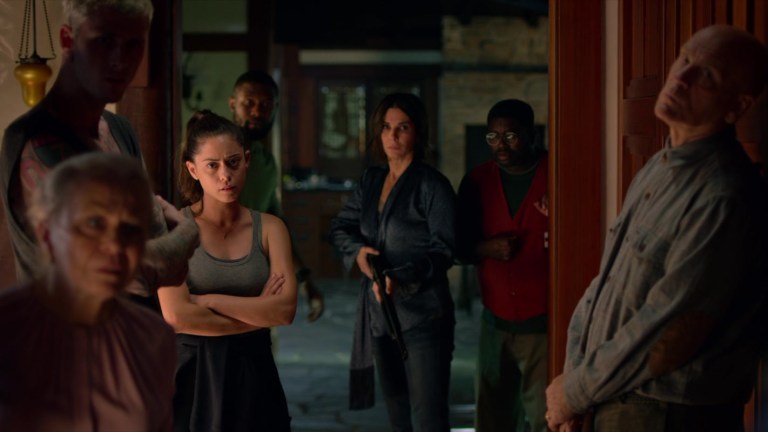 Survivors of an invasion by mysterious entities desperately seek safety within the walls of a boarded-up home. There, among allies and enemies, familial bonds start to form. Children of lost survivors are raised together. What starts as a makeshift family ends in the strongest bonds possible, and even the key to survival. Malorie (Sandra Bullock) tries desperately to stay detached from the children she is likely to lose but discovers that the love for her found family is a force that can not be repressed.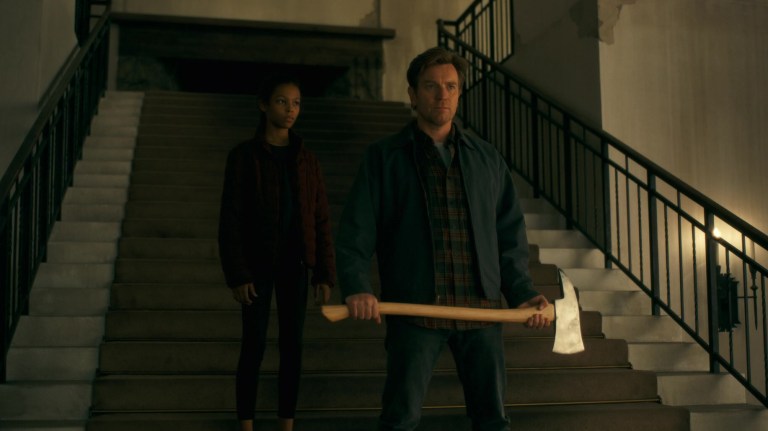 Three decades after The Shining, Danny is still haunted by what happened at the Overlook Hotel. To chase away the voices in his head, Danny falls deeper and deeper into alcoholism. Finally, he meets Abra, who also possesses 'the shining.' While the two share the same suffering, they connect on the deepest levels even from miles apart. While paranormal influence destroyed his family in childhood, it will help him form a new family as an adult.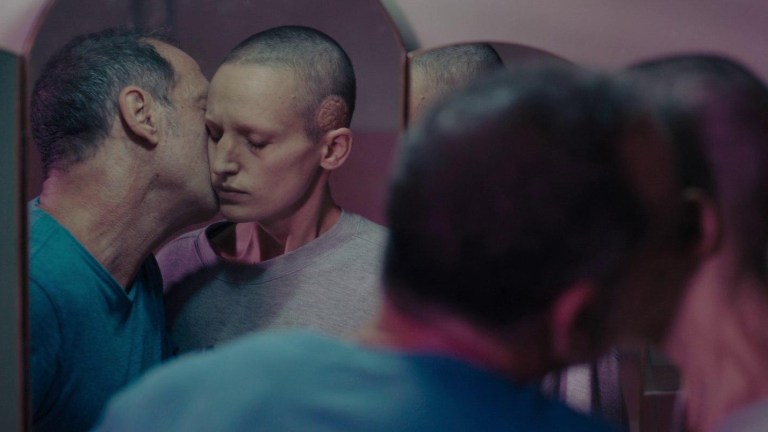 Much of what occurs in Titane can be difficult to adequately explain, but the bonds of family, found or otherwise, often defy explanations and labels. In Titane, Alexia is a woman who loves automobiles in multiple senses of the word. She is also a murderer who goes on the run after a particularly brutal killing spree. Disguised as a missing young man named Adrien, Alexia is taken in by Adrien's father Vincent who is desperately seeking the family bonds he's lost. Both Alexia and Vincent have secrets, and the true test of a found family is when those secrets are revealed.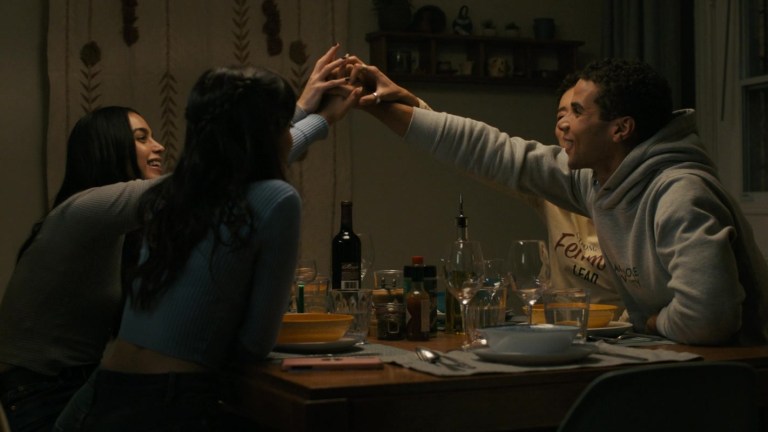 Much like the original Scream survivor trio of Sidney, Gale, and Dewey, the Core Four are all survivors of a series of GhostFace murders. The group is made up of two pairs of siblings, Sam (Melissa Barrera) and Tara (Jenna Ortega), and Mindy (Jasmin Savoy Brown) and Chad (Mason Gooding). They form a quartet as close as family, and their bond is strengthened in Scream VI when they all move to New York City and are again targeted by killers in GhostFace masks.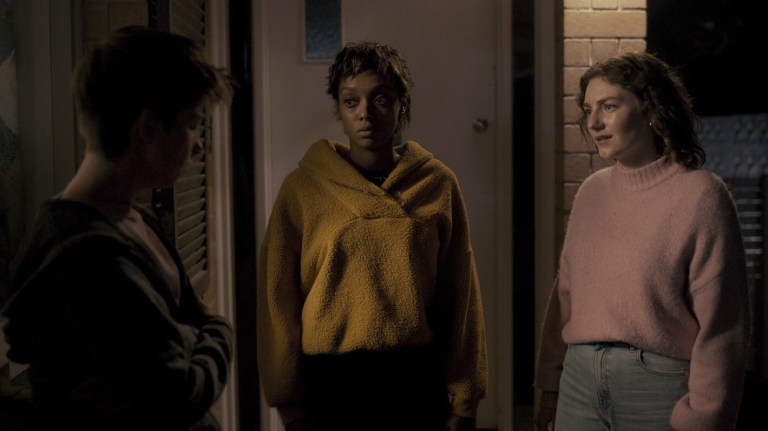 Talk to Me shows us that tragedy can bring people together, but it can also pull them apart. After Mia's mother died, she found solace in not from her own father, but from the family of her best friend Jade. Jade's brother Riley and mother Sue welcomed Mia into their home and treat her as a member of their family. But when Mia's interest in trying a new party game involving an embalmed hand and speaking with the dead takes a horrific and violent turn, Mia's found family pushes her away right when she needs the most support.
More Found Family Horror Films