17 Pro-Wrestling Horror Movies: Headlocks and Horror
Horror movies and pro-wrestling are a great match, but one that isn't attempted very often. Here are 17 horror movies all wrestling fans should check out.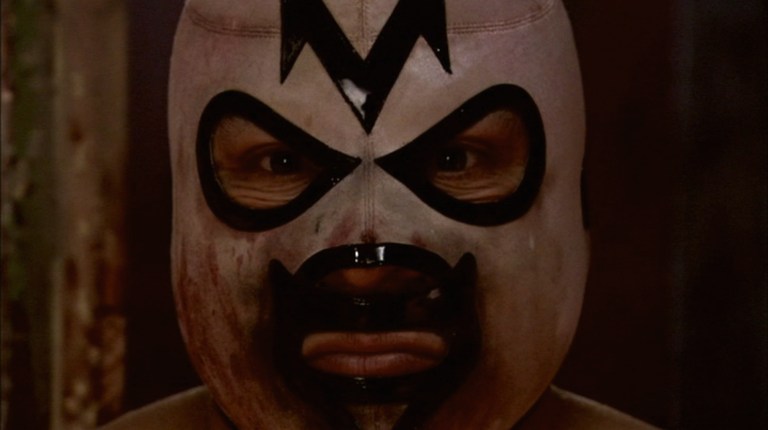 Professional wrestling and the horror genre are no strangers to each other. Wrestlers have taken overtly horror-themed personas at least as far back as Kevin Sullivan's Satanic-panic-inspired Prince of Darkness gimmick in the early 1980s. Over the years numerous wrestlers have drawn inspiration from horror for their in-ring identities, including Bray Wyatt/The Fiend, Mankind, Su Yung, Vampiro, Abyss, The Undertaker, and many, many more.
Some wrestling personas go even further into the horror movie realm with literal rip-offs of horror icons. Have you ever wanted to see Leatherface fight Freddy Krueger? It happened in the 1990s in Japan. Horror movie characters on a wrestling show aren't always copyright infringements though. An official Leatherface showed up in an episode of AEW Dynamite in 2023, and Chucky, the world's greatest killer doll, appeared on both WCW and WWE television in different decades. Yes, pro-wrestling can get very strange.
In the movies, pro-wrestlers and horror have been united at least since the rise of luchador films in Mexico beginning in the 1950s. Stars of Mexican wrestling such as El Santo and Blue Demon fought actual monsters including mummies, vampires, werewolves, Frankenstein monsters, and even La Llorona. This list is a collection of some of the best (and best worst) horror movies where pro-wrestling is a major part of the plot. For the sake of keeping this list manageable, we've selected only a few luchador films since there are a lot of them, but we encourage you to dive into them all.
Pro-Wrestling Horror Movies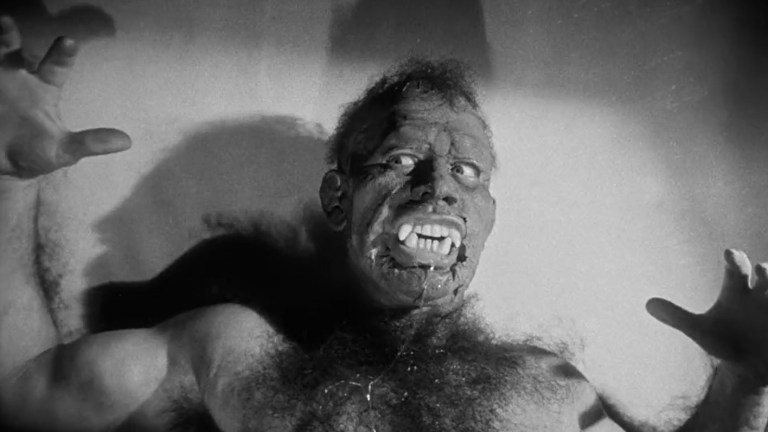 The Body Snatcher is one of the earliest pro-wrestling horror movies in existence. It is a luchador film starring Latvian-Mexican actor and pro-wrestler Wolf Ruvinskis (also known as Wolf Rubinski). Ruvinskis plays a wrestler who attempts to help police capture a mad scientist who experiments on athletes by exchanging their human brains for animal brains. Though certainly campy, The Body Snatcher is also a ton of fun.
The villain in Doctor of Doom might sound familiar: a mad scientist who kidnaps people for brain transplant experiments. This big difference between this and The Body Snatcher is that this mad doctor focuses almost exclusively on moving brains between women. His experiments are often fatal, leading him to pick a physically strong woman, a female wrestler, for his next experiment. But the wrestler he chooses just happens to be the sister of one of the women the doctor previously killed, leading to a series of battles in and out of a wrestling ring.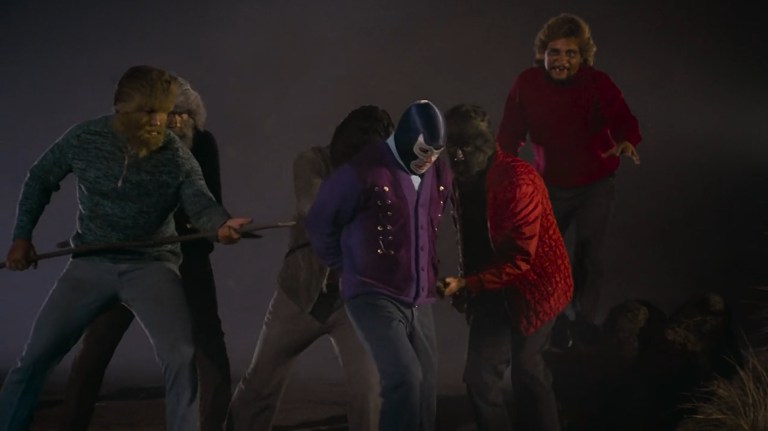 Santo and Blue Demon vs. Dracula and the Wolf Man represents the best of luchador horror movies. It has two huge lucha libre stars in El Santo and Blue Demon, and it has two iconic monsters in Dracula and the Wolf Man. In the film, Dracula and the Wolf Man are resurrected, and they begin building a small army of vampires and werewolves to aid them in their devious plans. El Santo and Blue Demon are on the case and are determined to stop the monsters. It's all very straightforward stuff, and it's great.
Vampiro: Warrior of the Night is really more of a sci-fi action movie than horror, but it's close enough to be included in this list. Besides, Vampiro himself is a horror-themed wrestler, so it counts. The movie is extremely goofy and feels like it could have come out of the late-70s, early-1980s era of low-budget, campy science fiction silliness. The story involves a mad scientist with an eye in his hand, a space-woman with her furry sidekick, and, of course, the wrestler Vampiro. The whole film was clearly made just to capitalize on Vampiro's growing popularity at the time, but it's a fun relic of its era.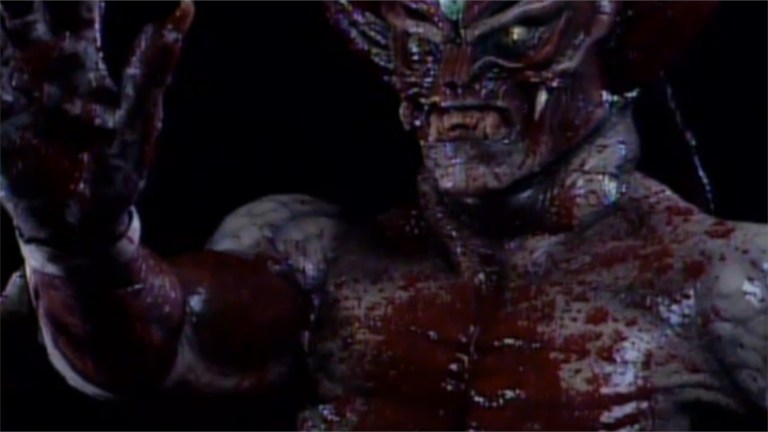 Jushin Thunder Liger: Fist of Thunder has to be the most obscure of all movies on this list. If you can find a decent copy of it, what you'll see is a strange, low-budget movie that is a sports drama most of the way through. However, the ending is more action-horror-themed as Liger and his opponent Bounty Viper transform into demonic forms and battle throughout the city. Fans of Japanese pro-wrestling and fans of superhero tokusatsu should definitely search for a copy of Jushin Thunder Liger: Fist of Thunder.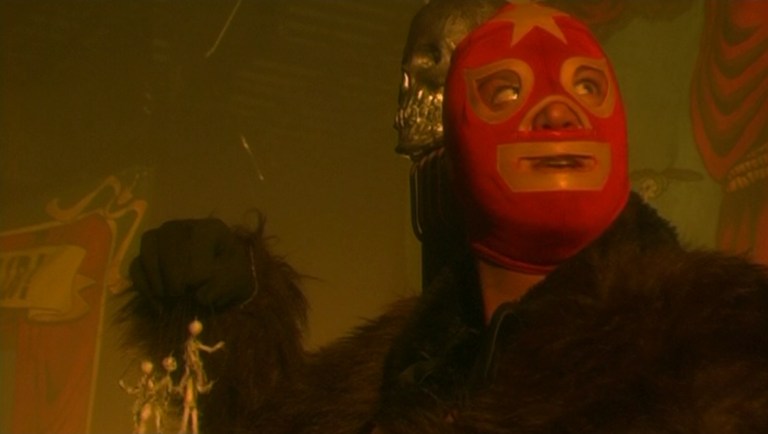 Enter… Zombie King is a goofy Canadian luchador movie in which masked wrestlers are an everyday part of society (and they never take their masks off), and zombies are used for amusement. When zombies attack and kill someone at a show, a few heroic luchadores track the killer zombies to the Zombie King who, of course, has a plan for world domination. Enter… Zombie King is hokey and entertaining, and it features a fabulous performance from pro-wrestler Jim "The Anvil" Neidhart as a no-nonsense police officer.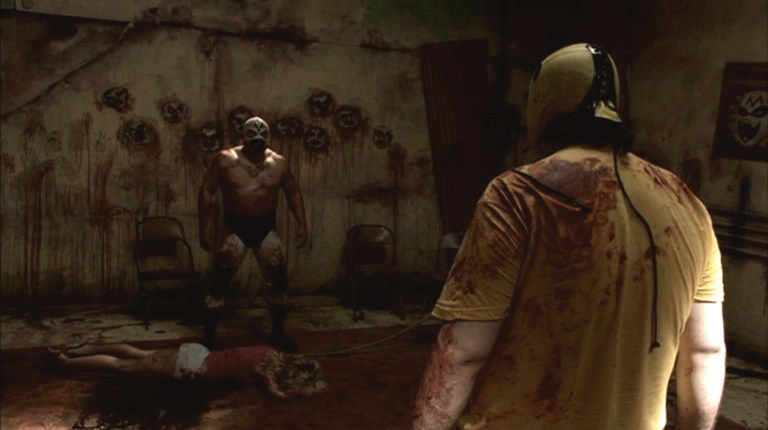 Wrestlemaniac is an underrated horror movie that also happens to be a pro-wrestling horror movie. It is about a tiny film crew who wind up stranded in a ghost town in Mexico while traveling to shoot a porn film. They make the best of the situation and begin shooting their movie, but as some of them start to wander off, the end up falling prey to a legendary masked wrestler who rips off people's faces and keeps them as trophies. Wrestlemaniac is campy and gory in the best ways. The movie also costars Leyla Milani who is best known for her time as the #13 model on Deal or No Deal, but who also competed in WWE's Diva Search competition in 2005.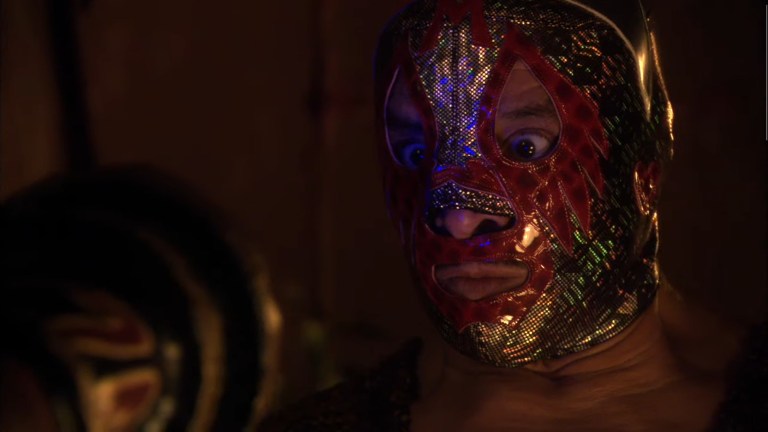 Mil Máscaras is a legendary figure in worldwide pro-wrestling. His influence on wrestling is still felt today, and he is as close to immortal as any wrestler has ever been. He began wrestling in the 1960s, and he continued to have matches well over 50 years after his debut. Like his contemporaries in the '60s and '70s, Mil Máscaras starred in luchador films during the height of their popularity. Mil Mascaras vs the Aztec Mummy, originally released in 2007, marked his return to lucha movies. It's also worth checking out the lucha-horror movies that followed to form a loose trilogy: Academy of Doom (2008) and Aztec Revenge (2015).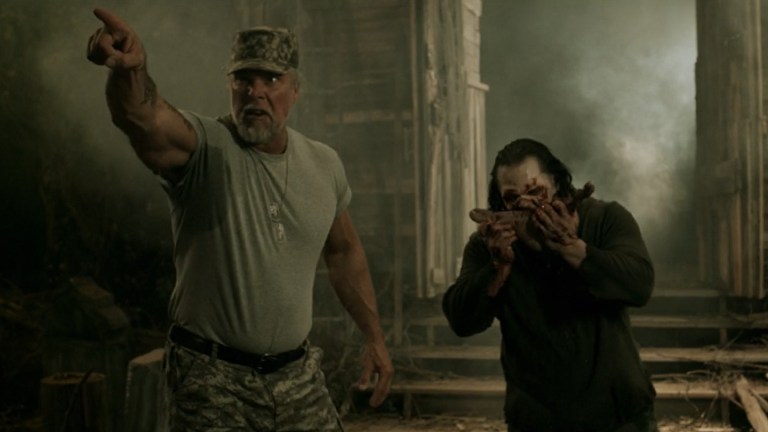 In pro-wrestling, a "cinematic match" is a match that is produced like a movie (multiple takes, different angles, editing, etc.) rather than like a live sporting event. Cinematic matches have a surprisingly long history in wrestling, but they were popularized by Matt Hardy's "Final Deletion" match in 2016. Before that though, Monster Brawl happened. Monster Brawl is not so much a horror movie as it is a series of overly produced pro-wrestling matches pitting monsters against each other. So, if a "cinematic match" is pro-wrestling trying to be a movie, Monster Brawl is a movie trying to be pro-wrestling. The results are mixed, but might be worth checking out for some wrestling fans because of the cameos.
The good thing about having a bunch of pro-wrestlers star in your zombie movie is that you don't need to worry about hiring stunt performers or fight choreographers (one would assume). At a guess, that's probably one of the main reasons Pro Wrestlers vs Zombies exists. The movie is exactly what it sounds like. Zombies attack a bunch of pro-wrestlers, then it's a series of fights for survival. Roddy Piper is the star, which helps the film immensely. This movie is for die-hard Roddy fans, and for fans of ultra-low-budget zombie movies.
Charlie (Jenna Dwyer) becomes a pro-wrestler after her father dies in the ring. Working at a video game company as a day job to support herself while she rises in the ranks of wrestling, Charlie has a lot to deal with. Her life gets even worse when the company she works for accidentally unleashes a potential zombie apocalypse. Now, Charlie must fight not just for herself, but for the sake of the world. Though the scale of the movie sounds huge, Fight Like a Girl is a small-scale, low-budget sci-fi zombie movie with a bunch of wrestling. It delivers exactly what it promises, and for that it's good fun.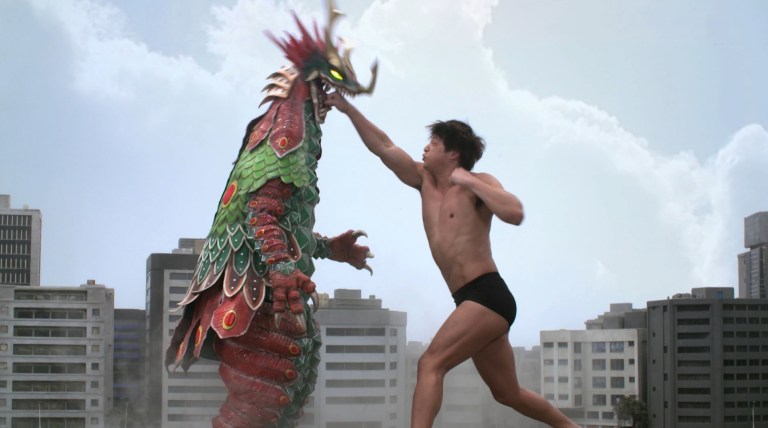 Kaiju Mono is a ridiculous kaiju comedy with some cameos from (literally and figuratively) huge Japanese wrestling stars. The story involves a giant monster that descends upon a city to wreak havoc. A scientist, Dr. Saigo, convinces his meek assistant Nitta to take an experimental serum, and, just in time, Nitta transforms into a towering pro-wrestler who fights the hideous beast. Kota Ibushi plays the giant form of Nitta. Then, a little later in the movie when Nitta needs to channel his more aggressive side, Nitta transforms into the masterfully violent wrestler Minoru Suzuki. Wrestler Saki Akai also appears in Kaiju Mono, but she unfortunately doesn't get to be giant like the male wrestlers in the film.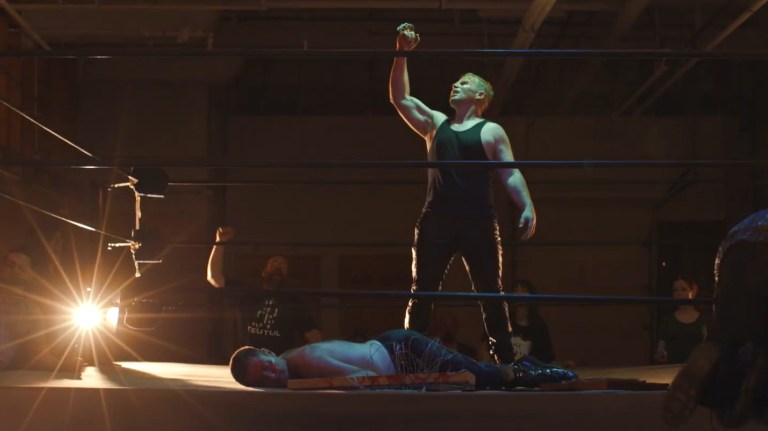 The life of a pro-wrestler isn't easy. The work is unbelievably punishing on the body, the pay is meager (at best) for the majority of wrestlers, and the sacrifices you're required to make in order to succeed can be overwhelming. In Parts Unknown, the rigors of life as a wrestler lead the Von Strasser family down a dark path of murder and demonic sacrifice. Parts Unknown is weird, violent, gory, gross, and probably too long, but it's worth seeking out for fans of campy and bizarre horror oddities.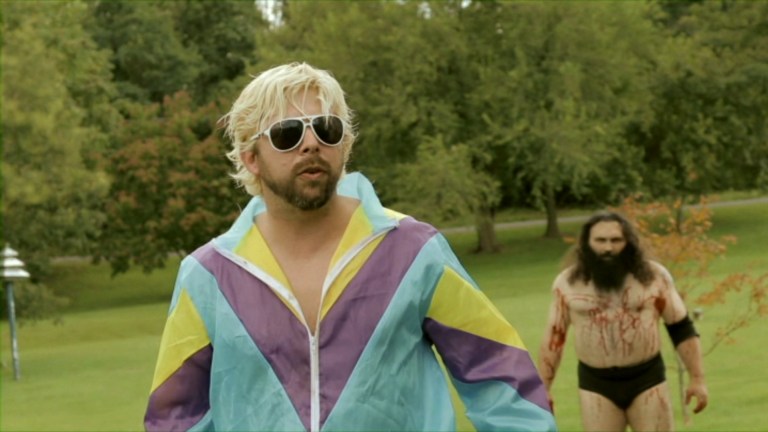 WrestleMassare begins with a large man in basic wrestling gear (trunks, boots, knee pads, and an elbow pad) chasing another man and an inexplicably nude woman through the woods. The wrestler catches them, killing the man by ripping out his throat and killing the woman by ripping her face off. That tells you about all you need to know about WrestleMassacre and whether or not you'll be inclined to enjoy it. The movie is a slasher about a groundskeeper who goes on a murder spree after being humiliated when his dreams of becoming a pro-wrestler are crushed in an embarrassing way. Lots of low-budget gore in this one.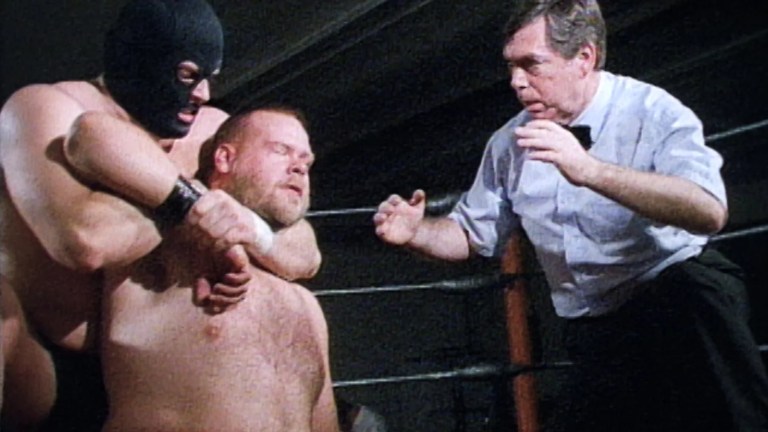 Former masked wrestler Steve Carson (Brick Bronsky) once killed a man in a wrestling ring. Now, Carson runs a group home for troubled youths. One by one, the teens become victims of a masked murderer. Is it Carson himself, or has someone else taken up the mantle of the Masked Mutilator? The movie is pretty standard old-school slasher fare, which is to say it's great for fans of slasher movies. There isn't a lot of wrestling involved, but there is just enough to qualify it as a pro-wrestling horror movie.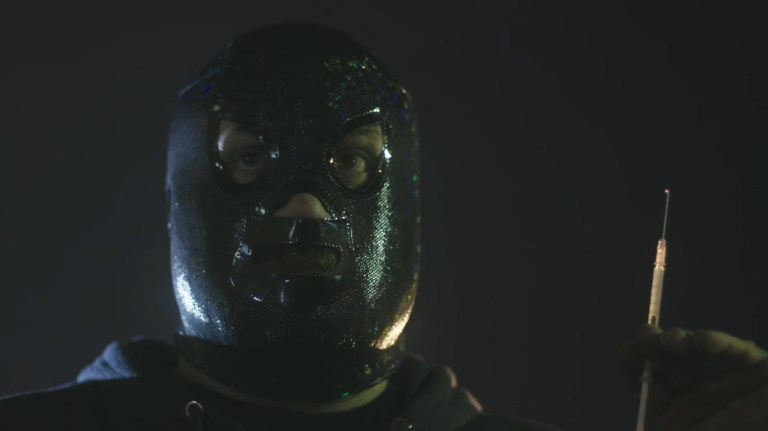 Powerbomb stars wrestler Matt Cross as a fictional version of himself. Cross is at a crossroads. He's an independent wrestler on the brink of becoming an even bigger star, but with superstardom come even more sacrifices and time away from his family. A deranged fan learns that Cross doesn't necessarily want to continue his upward trajectory in the wrestling business, so he takes it upon himself to convince Cross to continue… by abducting him and chaining him to a wall. Powerbomb is a nice change of pace from the gore-soaked movies many other modern pro-wrestling horror films tend to be.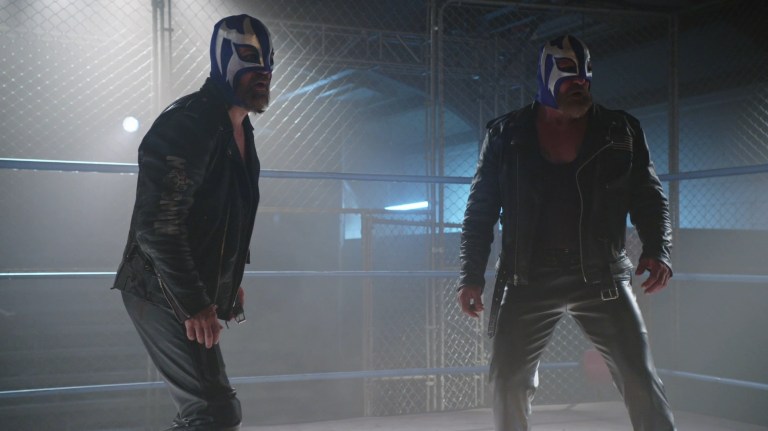 Pairing zombies with pro-wrestling was nothing new by the time The Manson Brothers Midnight Zombie Massacre was released, but it is certainly one of the better entries in that extremely niche sub-subgenre of film. Veteran wrestlers Stone and Skull Manson have seen better days. With their personal lives derailing promising careers in the ring, they now have to take part in matches they otherwise would have avoided. Meanwhile, a growth hormone is turning other wrestlers into zombies. One thing leads to another, and the Manson Brothers end up fighting a horde of the undead. The movie gets silly at times, but that's all part of the fun.
Memorable Horror-Themed Personas in Pro-Wrestling
If you're a horror movie fan but haven't ever watched pro-wrestling, this bonus list might persuade you to give it a chance. These are a few characters who helped give horror a home in pro-wrestling. This list isn't anywhere close to definitive, and it sticks to some of the most popular horror characters, but it's intended as a gateway for new wrestling fans to see the creativity and the creepiness wrestlers can bring to their characters. Along with the descriptions of each character are some of the subgenres of horror movies they remind us of.
Mankind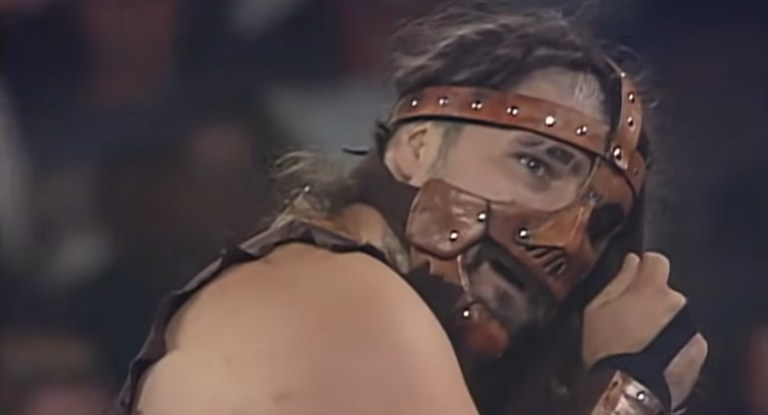 Mankind is one of the alter-egos of wrestling icon Mick Foley. Though Mankind would evolve into a lovable, fan-friendly character with a sock puppet (Mr. Socko) and an infectious smile, he began much darker. Mankind was a mentally unstable man who raged against humanity for the abuse he'd suffered throughout his life. His fighting style was violent and self-sacrificing, aimed at inflicting pain as much on himself as it did on his opponents. Mankind could have easily been a masked killer from a slasher movie, wronged as a child and taking his violent aggression out on everyone who crossed his path.
Abdullah the Butcher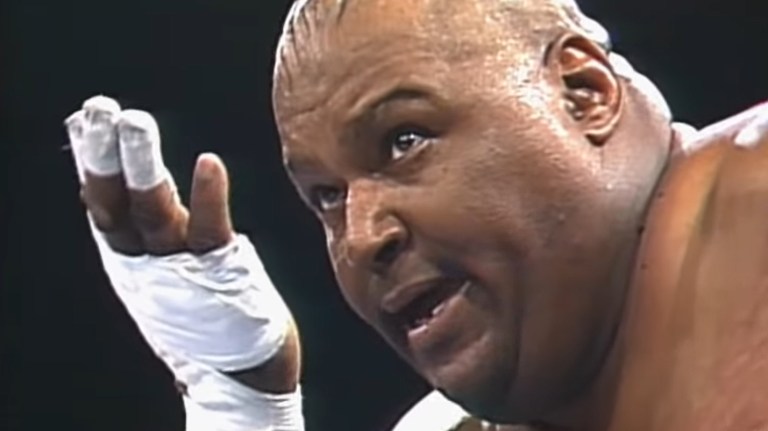 If Abdullah the Butcher's career could be related to a film genre, it would definitely be a splatter movie. Abdullah's character was one of extreme violence that typically ended in a bloodbath. Abdullah was driven by the need to inflict as much pain and destruction to the human body as possible by using a combination of strikes and a lot of weapons. If he had a favorite implement to draw blood with, it was a fork which he would repeatedly stab into his opponents. Abdullah's matches are not for the faint of heart.
The Undertaker
The Undertaker debuted on TV in the WWF/WWE on November 22, 1990, and the wrestling world was never the same. He began in an era of wrestling marked by goofy gimmicks, but he managed to make his own supernaturally-powered character respected and feared even in times when wrestling moved towards a more realistic tone. Associated with death (one of his nicknames is "The Deadman") and frequently playing mind games with his opponents meant to inflict psychological terror, The Undertaker is perfect for fans of classic horror.
Kevin Sullivan, The Prince of Darkness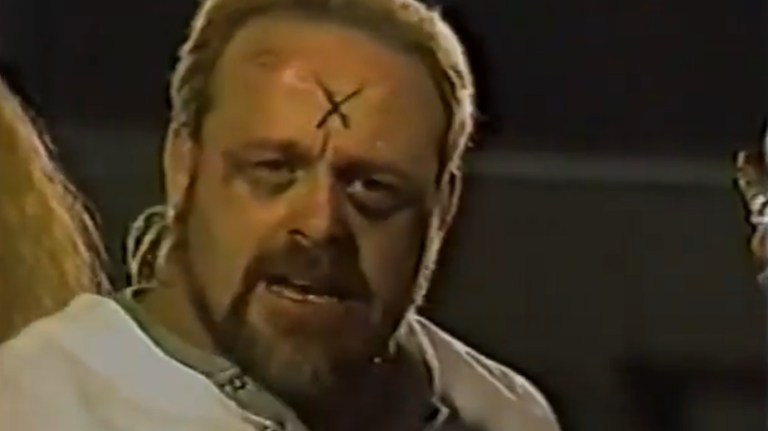 Kevin Sullivan was a pioneer when it came to combining horror and pro-wrestling. In the early 1980s, amid the Satanic panic sweeping across the United States, Kevin Sullivan adopted a Satanist gimmick. As the "Prince of Darkness," Sullivan gathered together a group of misfit wrestlers to join him, forming a cult meant to unsettle audiences similar to how the thought of Satanic cults were sending shivers down the spines of people all across the country. Many occult personas in wrestling even today owe a debt of gratitude to Kevin Sullivan for the ground he broke.
The Brood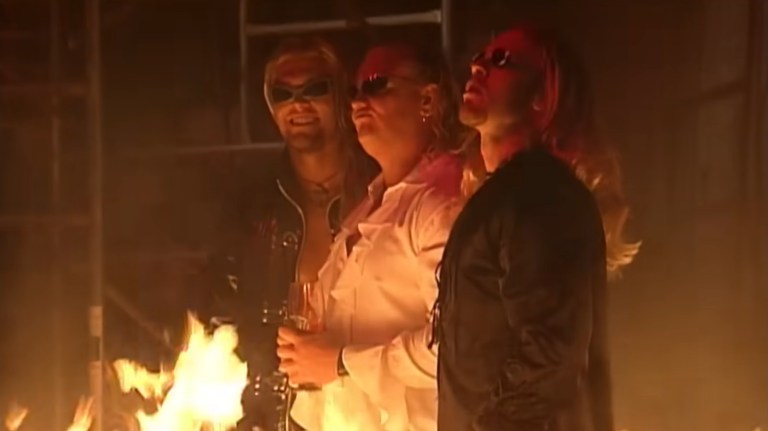 The Brood were a trio of wrestlers, Edge, Christian, and Gangrel, who used vampire imagery as their gimmick. They came together in 1998 in the WWE (then the WWF), and even though wrestling commentators stopped short of saying they were actual vampires, preferring to say they lived a "gothic lifestyle," the intent was clear. Gangrel even had fangs and spit "red liquid" from a chalice, so, yeah, he was a vampire at the very least. They also had a habit of performing bloodbaths on people in which all the lights would turn off, spooky sounds were piped into the building, and when the lights came back on The Brood were gone and a wrestler was beaten up and covered in buckets of blood. It was great, and they're great for fans of vampire movies (obviously).
Waylon Mercy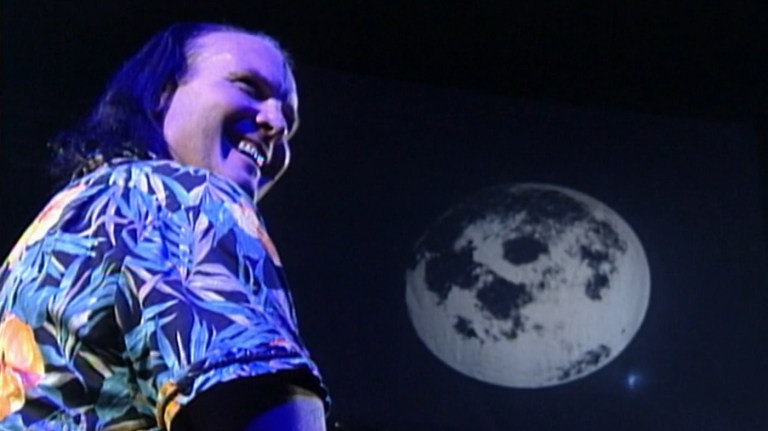 Waylon Mercy was a character inspired by Max Cady (Robert De Niro) from the movie Cape Fear (1991). Mercy spoke softly, which was a big departure from an era where many wrestlers were still yelling into microphones to get their points across. He also acted like a gentleman, that is until the bell rang to begin a match and he showed his true, violent nature. The duality of Waylon Mercy was intriguing, but unfortunately the character was short-lived. Mercy only lasted for a few months in 1995 before disappearing when the man behind the character, Dan Spivey, retired from pro-wrestling.
Bray Wyatt/The Fiend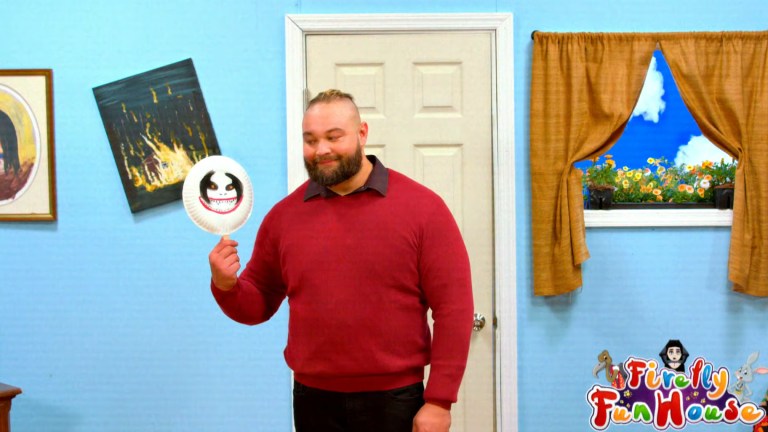 The Bray Wyatt character evolved over time. First, Wyatt was a Southern cult leader whose mannerisms evoked that of wrestler Waylon Mercy (and by association Max Cady from Cape Fear). First appearing in 2012, the Bray Wyatt character was a soft-spoken philosopher who led his "family" into some dark places. Later, Wyatt became an overly happy and enthusiastic host of a children's show who had an alter-ego as a monster called The Fiend. Bray Wyatt's intense and intelligent character-driven storytelling felt revolutionary, and it led to some truly memorable moments that rival just about any quality horror film.
Further Reading