Creepy Catalog Recommends: Horror and Sci-Fi Streaming This Weekend (9/29)
When sorority girls start turning up dead, the sisters realize their adorable pet is actually a predator. 🦥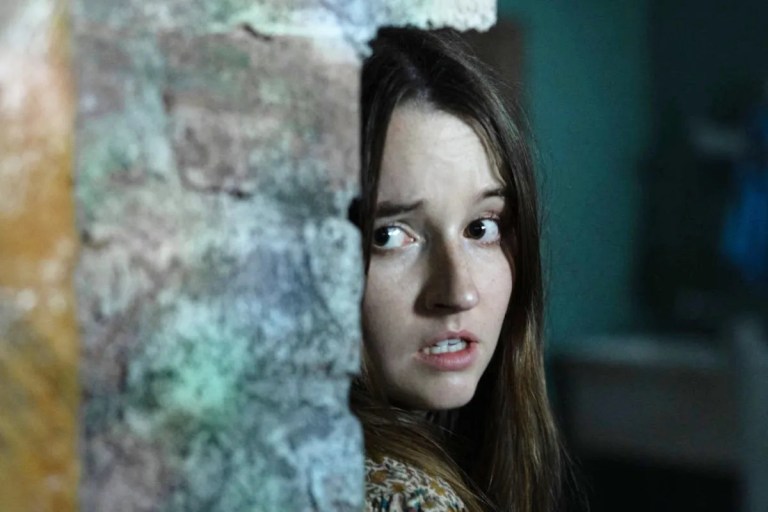 Creepy Catalog obsessively tracks the best horror movies streaming on Netflix, Prime Video, Max, Hulu, Shudder, Peacock, Paramount+, and Tubi. You can check our individual guides for our selections from each platform. This streaming guide is a weekly round up of new releases and the best hidden gems streaming each weekend.
Here are the movies and shows that should be on your radar this weekend (9/29):
No One Will Save You (2023). Streaming on Hulu. This sci-fi horror movie has gone viral with fans debating whether it is incredibly suspenseful or boring because of the lack of dialogue. The film follows a seamstress, Brynn (Kaitlyn Dever), who lives an isolated life without much technology. After she discovers an alien intruder in her home, Brynn runs for her life.
Encounters (2023). Streaming on Netflix. An original docuseries compiling evidence of encounters with aliens and UFOs. In light of recent congressional hearings on UFOs, more information than ever is publicly available about what the government knows about extraterrestrial life and technology. Each episode will take an in-depth look at one unexplained phenomena including: "strange lights in the sky over small-town Texas; submersible space crafts haunting a coastal Welsh village; an alien encounter in a schoolyard in Zimbabwe; non-human intelligence reportedly interfering with a nuclear power plant in Japan."
Nightmare (2022). Streaming on Shudder. A Norwegian horror movie about a couple who move into an apartment they purchased for a suspiciously cheap price. The woman begins having dreams that reveal a terrible secret about the apartment.
Slotherhouse (2023). Streaming on video on demand. Available to rent or buy is this comedy horror movie about a sorority house who adopts a cute and cuddly sloth as their house mascot. Unfortunately, when sorority girls start turning up dead, the sisters realize their adorable pet is actually a predator.
The 10th Saw movie, Saw X (2023), also hits theaters this weekend! Here's our Saw explainer for everyone who (understandably) can't keep the meta story of the Saw franchise straight.
This week in horror movie news:
Canonical CC Horror Fiction: Elias Witherow