Creepy Catalog Recommends: 4 Great Movies Streaming This Weekend (11/10)
Here are the movies and shows that should be on your radar this weekend.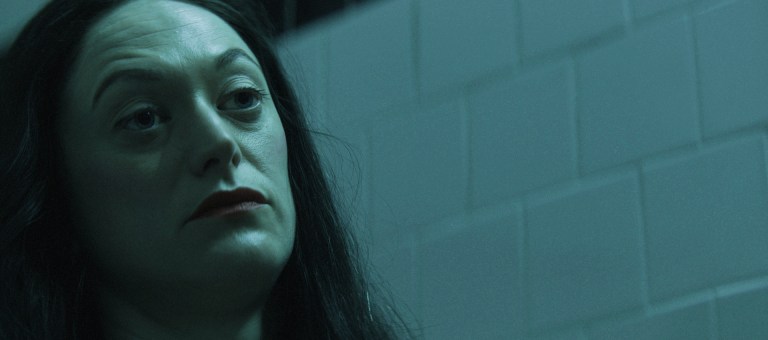 Creepy Catalog obsessively tracks the best horror movies streaming on Netflix, Prime Video, Max, Hulu, Shudder, Peacock, Paramount+, and Tubi. You can check our individual guides for our selections from each platform. This streaming guide is a weekly round up of new releases and the best hidden gems streaming each weekend.
Here are the movies and shows that should be on your radar this weekend (11/10):
Birth/Rebirth (2023). Streaming on Shudder. A morgue technician (Marin Ireland) reanimates the corpse of a little girl. In order to keep the girl alive, the technician will have to find a way to harvest organs from pregnant women. The trailer is pretty compelling (see below).
Locked in (2023). Streaming on Netflix. A spicy psychological thriller starring Famke Janssen, Rose Williams, Finn Cole and a constantly shirtless Alex Hassell. Janssen is an aging actress who adopts her best friend's daughter but is shocked when the girl (Rose Williams) grows up to marry her son. The family drama turns deadly when affairs and secrets are exposed. If you set your expectations to "Netflix movie" this is pretty good.
The Nun II (2023). Streaming on Max. The latest installment in the Conjuring universe is now streaming on Max. Sister Irene (Taissa Farmiga) works at a convent in Italy when she has a vision of Maurice (Jonas Bloquet) asking for her help. If you weren't a fan of the first Nun movie rest assured, this sequel is better than the original.
Edge of Tomorrow (2014). Streaming on Hulu. If you haven't seen this sci-fi action movie with Emily Blunt and Tom Cruise, you're missing out. Blunt stars as a special forces warrior in a near future where the Earth is relentlessly attacked by powerful aliens. Cruise is an army public affairs officer with no combat experience who is sent to the front lines. This is also one of the late great Bill Paxton's last roles.
Escaping Twin Flames (2023). Streaming on Netflix. For true crime fans, Netflix has a new bonkers docuseries. Escaping Twin Flames focuses on women who have left the "Twin Flame Universe" cult run by Jeff and Shaleia Ayan. From the very first minute this wild investigative story will shock you.
This week in horror movies (11/10)
Canonical CC Horror Fiction: Elias Witherow