New Movies on Screambox in May 2023
A list of everything headed to Screambox in May of 2023, complete with descriptions and direct links to watch.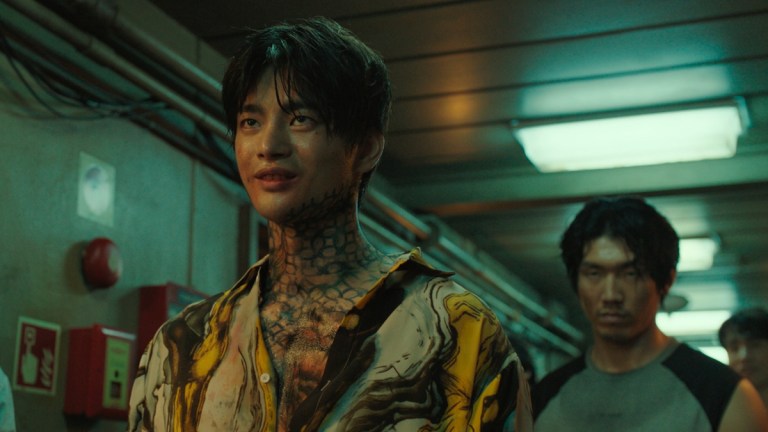 In May, Screambox's new exclusives and originals include one of the best horror movies released in North America in 2023 so far, Project Wolf Hunting. Also, Screambox has a strong focus on 1980s horror in May with the majority of their streaming additions in the month coming from that era. Must-watch classics coming to Screambox in May include Night of the Demons (1988) and Auntie Lee's Meat Pies (1992). Keep checking back here throughout the month for updated links to watch on Screambox as they become available.
New Screambox Originals & Exclusives in May 2023
Original – Streams May 2
A father and his two daughters move into their family's ancestral home. They soon begin having terrifying experiences, but is this a case of a haunted house, or is it all in their heads? The Ancestral was a hit when it was released in its home country of Vietnam, and now Screambox brings it to streaming in North America for the first time.
Exclusive – Streams May 15
From South Korea, Project Wolf Hunting is an incredibly gory and claustrophobic action-horror movie. A group of dangerous criminals are transported from the Philippines to South Korea via a cargo ship. The criminals get loose, and they are determined to get revenge on every single one of their captors. To make matters worse for both sides, an experimental monster hidden away in the bowels of the ship wakes up just in time to join the bloody chaos. After you've seen the movie, take a look at our explainer article detailing the finer points of the film's complicated backstory.
Exclusive – Streams May 23
In this horror anthology film, a man tries to find clues to help him escape an abandoned house. The answers may be contained within a series of viral videos he watches…
The Barn Part II (2022)
Exclusive – Streams May 26
The Barn Part II is a sequel to writer/director Justin M. Seaman's tribute to 1980s horror, The Barn (2016). The movie continues the story started in part one, with returning horror icons Linnea Quigley and Ari Lehman, as well as new additions including Doug Bradley, Joe Bob Briggs, Lloyd Kaufman, and Diana Prince.
Other Movies Streaming in May 2023 on Screambox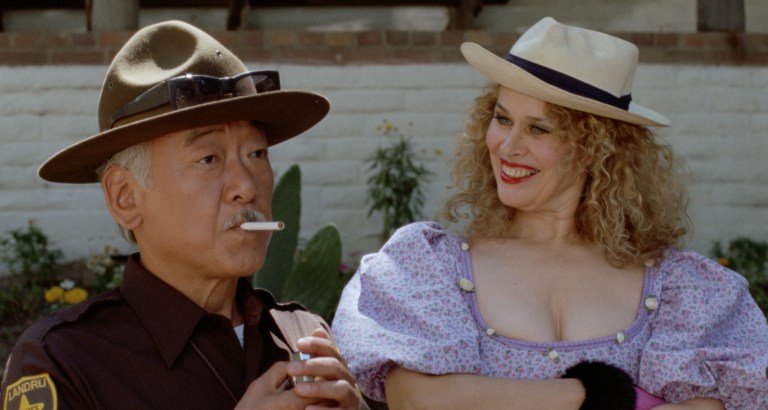 Auntie Lee's Meat Pies (1992) – In this fun horror comedy, Auntie Lee uses her four attractive nieces to lure unsuspecting men into becoming the main ingredient in her famously delicious meat pies. Starring Michael Berryman, Pat Morita, and Karen Black as Auntie Lee.
Blood Harvest (1987) – Tiny Tim stars as a sad singing clown in this campy slasher from director Bill Rebane (Monster a Go-Go, The Giant Spider Invasion).
Cry Wilderness (1987) – A boy becomes friends with Bigfoot in this fantasy adventure film.
Executioner 2 (1984) – The sequel to a movie that apparently doesn't exist, Executioner 2 is a schlocky action thriller about a former-soldier-turned-cop and a reporter hunting for a serial killer in Los Angeles.
Hitcher in the Dark (1989) – Italian b-movie maestro Umberto Lenzi (Cannibal Ferox, Nightmare Beach) directed this sleazy story about a disturbed man who kidnaps a woman who looks a lot like his mother.
In Search of Bigfoot (1976) – A classic documentary following a group of people looking for evidence of Bigfoot.
Master of the World (1983) – A violent and gory story about primitive man and their battles for supremacy.
Meatcleaver Massacre (1977) – A college professor summons a supernatural force to get revenge on the people who killed his family.
Night of the Demons (1988) – A Halloween classic, Night of the Demons is an Evil-Dead-style demonic possession movie taking place at an abandoned funeral home.
Nothing Underneath (1985) – A fashion model's brother travels to Italy to find her when he senses she is in danger in this thriller featuring the incomparable Donald Pleasence.
Rest in Pieces (1987) – A woman and her husband move into a large estate inherited after the woman's aunt dies, but deadly danger already resides within the house.
Silent Madness (1984) – A psychologist goes undercover at a sorority house after the mental institution she works at accidentally releases a patient institutionalized for murders committed at the sorority years earlier.
Too Beautiful to Die (1988) – People involved in the assault and murder of a model are targeted by a killer in this Italian thriller.
Under the Bed (2013) – Brothers battle a creature that lives under beds in this supernatural horror film from director Steven C. Miller (Silent Night, Margaux).
More Streaming Guides