7 New Horror Movies Streaming This Weekend (6/9)
The best horror movies streaming the weekend of June 9th.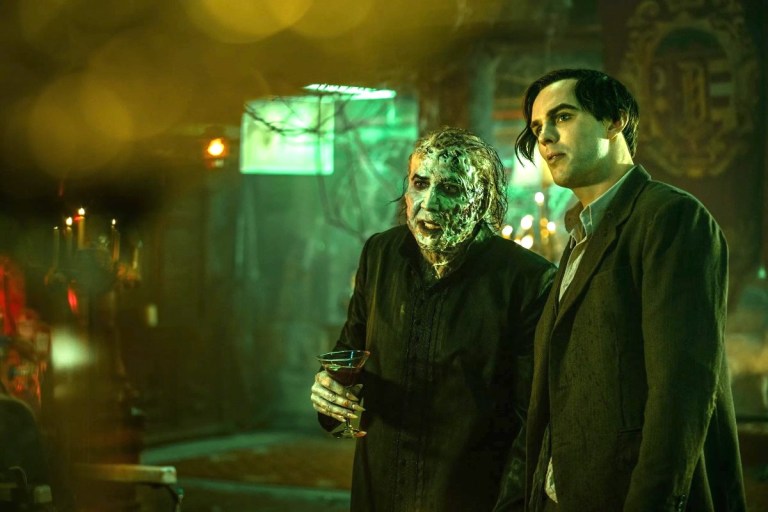 Creepy Catalog obsessively tracks the best horror movies streaming on Netflix, Prime Video, Max, Hulu, Shudder, Peacock, Paramount+, Screambox and Tubi. You can check our individual guides for our selections from each platform. This streaming guide is a weekly round up of new releases and the best hidden gems streaming each weekend.
Here are the best horror movies streaming on the weekend of 6/9:
Renfield (2023). Streaming on Peacock. A horror comedy inspired by the classic Bram Stoker novel Dracula. This film follows the character of English lawyer Renfield (Nicholas Hoult) who is Dracula's (Nicolas Cage) familiar. In the present day, Renfield is exhausted after 90 years of immortality serving Dracula. Renfield follows the character's foibles as he ponders whether immortality is really worth it. Read our full Renfield explainer here.
Brooklyn 45 (2023). Streaming on Shudder. A supernatural thriller told in real time as five best friends and veterans gather in one of their Brooklyn homes. The friends are there to support the host, who has recently lost his wife. He asks the group to help him perform a séance to help him contact his wife. Brooklyn 45 is getting good reviews from fans and critics and along with Renfield is the most exciting horror release this weekend.
Baby Ruby (2023). Streaming on Hulu. A psychological horror/thriller and the directorial debut of respected playwright Bess Wohl, who also wrote the script. Baby Ruby follows an influencer used to scripting reality as she adjusts to being a new mother. Starring Noémie Merlant and Kit Harington as the new parents, their world begins to unravel shortly after bringing baby home.
The Devil Conspiracy (2022). Streaming on Hulu. A sci-fi horror movie about a tech company that wants to clone history's most influential figures. A group of Satanists steal a relic containing the DNA of Jesus Christ and plan to make an offering for the devil. A group of arkangels show up to try and stop them.
Lyla (2023). Streaming on Tubi. A dark psychological thriller mystery film about an author who takes his family on vacation to celebrate completing his first book. On the trip the man is visited by strangers who seem to know him. Family secrets come to light and the man's sanity deteriorates.
Trap House (2023). Streaming on Tubi. A thriller/action-horror movie taking place in a city ravaged by a drug epidemic. After his brother is killed, Detective Grant Pierce (Jaime M. Callica) goes undercover to infiltrate a trap house on his own. Unfortunately, the trap house is run by a mad man and includes a series of sadistic booby traps.
She Came From the Woods (2023). Streaming on Tubi on June 10th. A horror comedy that takes place on the last night of Camp Briarbrook in 1987. When a group of counselors unleash a decades old evil, all hell breaks loose. Secrets come out and mayhem ensues.
This week in horror: