Adam Driver's Sci-Fi Action Thriller Comes to Netflix This Weekend (7/8)
Also: a Sweeney Todd inspired series about a gentrified Washington Heights empanada shop and a black horror comedy that promises "We can't all die first!"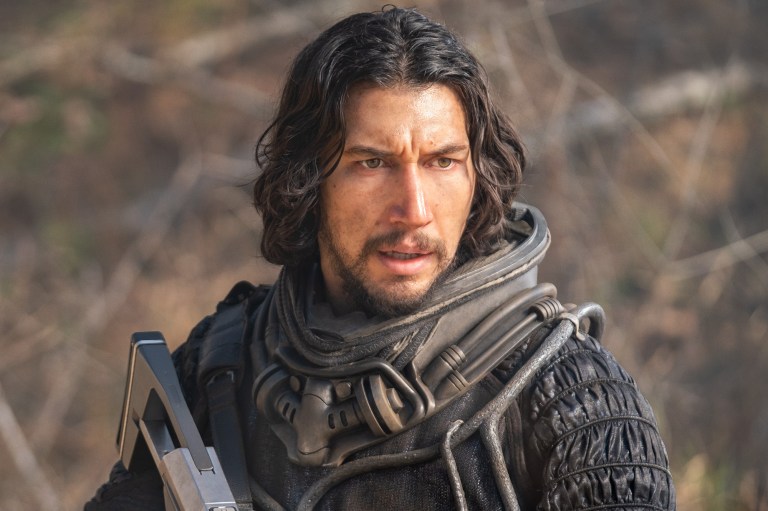 Creepy Catalog obsessively tracks the best horror movies streaming on Netflix, Prime Video, Max, Hulu, Shudder, Peacock, Paramount+, Screambox and Tubi. You can check our individual guides for our selections from each platform. This streaming guide is a weekly round up of new releases and the best hidden gems streaming each weekend.
Here are the best horror movies and shows streaming this weekend:
The Horror of Dolores Roach (2023). Streaming on Prime Video. A new black comedy horror series streaming on Prime. The show follows Dolores Roach (Justina Machado) as she is released from prison following a 16-year sentence for a bogus weed charge. She returns to her Washington Heights neighborhood to find it gentrified but her friend Luis (Alejandro Hernandez) lets her live and set up a massage business underneath his failing empanada shop. When a client threatens Dolores' shaky stability, she goes to extreme lengths to hold on to her freedom — and Luis finds a new empanada recipe in the fallout.
65 (2023). Streaming on Netflix as of July 8. A sci-fi thriller starring Adam Driver as an astronaut who crash lands on an alien planet. The only other survivor, a young girl named Koa (Ariana Greenblatt), doesn't even speak the same language. The two must survive the planet's dangerous animals as they try to find a way back home.
The Blackening (2023). Available on video on demand (rent or buy). A group of black friends head to a cabin in the woods for a relaxing Juneteenth getaway. Obviously things go awry and the friends discover a killer wants to play a game with them. This comedy horror movie pokes fun at horror tropes and the "rules" of slashers, perfectly illustrated by the film's tagline: "We can't all die first!"
This week in horror movie news: