4 Great Horror Movies Streaming This Weekend (11/3)
Here are the movies and shows that should be on your radar this weekend (11/3).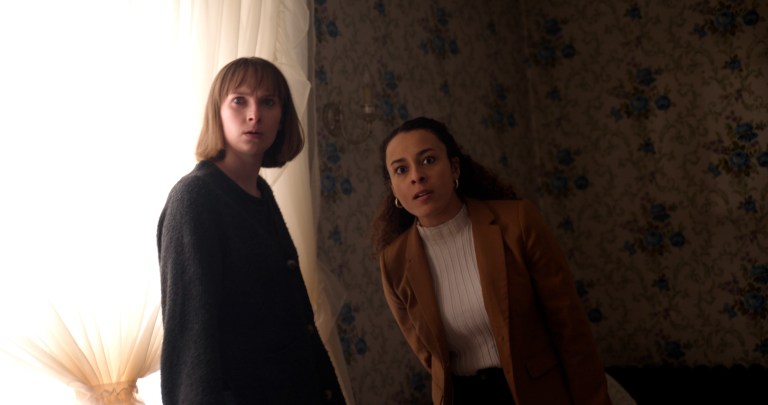 Creepy Catalog obsessively tracks the best horror movies streaming on Netflix, Prime Video, Max, Hulu, Shudder, Peacock, Paramount+, and Tubi. You can check our individual guides for our selections from each platform. This streaming guide is a weekly round up of new releases and the best hidden gems streaming each weekend.
Here are the movies and shows that should be on your radar this weekend (11/3):
Hell House LLC Origins: The Carmichael Manor (2023). Streaming on Shudder. The newest installment in the found-footage Hell House series dropped on Halloween Eve. This film sees a true crime investigation into the infamous Carmichael family murders of 1989. Will the sleuths solve the mystery? Or be scared to death in the process?
Insidious: The Red Door (2023). Streaming on Netflix. On Saturday (11/4) the newest and supposedly final installment in the Insidious franchise hits Netflix. This is franchise star Patrick Wilson's directorial debut and takes place 13-years after the original. Dalton (Ty Simpkins) is now entering college and the demons from the Further have gone with him.
Drag Me to Hell (2009). Streaming on Netflix. This controversial horror movie was just added to Netflix. Watch it for scream king Justin Long and some genuinely scary scenes. Consider whether the ending, which has long divided horror fans, is nonsensical or all the more scary because it shows the villain is truly unhinged.
Misery (1990). Streaming on Max. Now that Halloween season is (sadly) over, it's time to dive into winter horror movies. Misery is an iconic horror movie about an obsessed fan (Kathy Bates, who won the Best Actress Academy Award for this role) who "rescues" her favorite author (James Caan) from a car accident during a blizzard. This cozy flick is worth rewatching every winter or so, and it's never been more relevant as fan/stan culture is even more popular today than when Misery came out.
This week in horror movies news (11/3):
Canonical CC Horror Fiction: Elias Witherow