4 New Horror Movies Streaming This Weekend (7/14)
The long awaited sequel to the biggest Netflix horror movie of all time is here!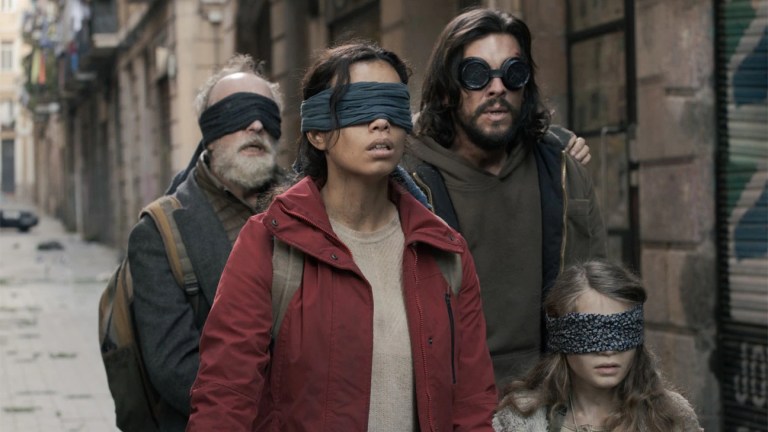 Creepy Catalog obsessively tracks the best horror movies streaming on Netflix, Prime Video, Max, Hulu, Shudder, Peacock, Paramount+, Screambox and Tubi. You can check our individual guides for our selections from each platform. This streaming guide is a weekly round up of new releases and the best hidden gems streaming each weekend.
Here are the best horror movies and shows streaming this weekend (7/14):
Bird Box Barcelona (2023). Streaming on Netflix. The long awaited sequel to the biggest Netflix horror movie of all time is here! Bird Box Barcelona is a standalone sequel that covers the madness of the Bird Box epidemic as experienced by a man and his daughter in Spain. Though the film is set in Barcelona, there are a mix of English and Spanish speaking characters. There are subtitles for English speaking audiences. The original Bird Box (2018) is also still on Netflix if you'd like to make it a double feature.
We Might Hurt Each Other (2022). Streaming on Screambox. Lithuania's first slasher movie ever releases this week. We Might Hurt Each Other follows high school classmates at a wild graduation party at a cabin in the woods. When they destroy a wooden folk-art sculpture, a killer starts murdering the party goers one by one.
Quicksand (2023). Streaming on Shudder. Finally a quicksand horror movie! Quicksand is a Colombian thriller about a troubled married couple hiking in the rainforest. When they become trapped in quicksand, they must work together to survive the elements and escape with their lives.
God Is a Bullet (2023). Streaming on video on demand (VOD). A star-studded action horror movie about a detective (Nikolaj Coster-Waldau) who infiltrates an evil cult in order to save his daughter with the help of a woman who previously escaped the cult (Maika Monroe). Jamie Foxx, January Jones, Paul Johansson, David Thornton also star. Based on the novel by Boston Teran.
This week in horror movie news: