6 New(ish) Horror Movies and Shows Streaming This Weekend (8/11)
This week a reality show allows contestants to answer the question "would I survive a zombie apocalypse?"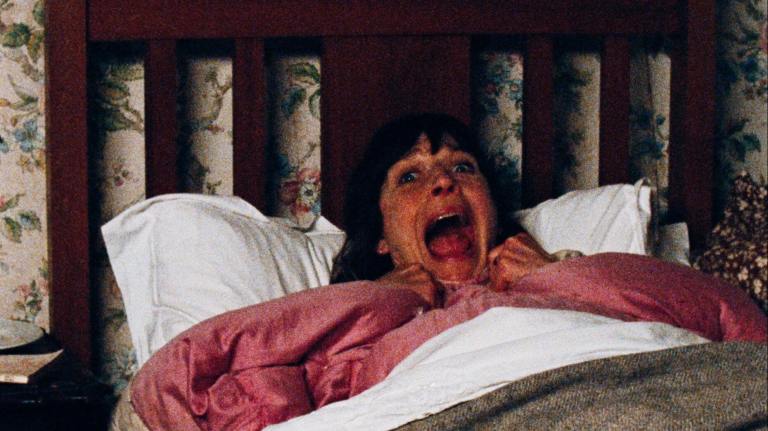 Creepy Catalog obsessively tracks the best horror movies streaming on Netflix, Prime Video, Max, Hulu, Shudder, Peacock, Paramount+, and Tubi. You can check our individual guides for our selections from each platform. This streaming guide is a weekly round up of new releases and the best hidden gems streaming each weekend.
Here are the horror movies and shows that should be on your radar this weekend (8/11):
Bones and All (2022). Streaming on Prime Video. Just added to Prime is one of 2022's best horror movies. Taylor Russell stars as a teenage girl, Maren, who attempts to eat one of her friends at a slumber party. She flees with her father but wakes up to find he has abandoned her. Marin decides to try and track down her mother, who she has never known, hoping that she will also find answers about her cannibalistic impulses. On her journey she meets another "eater", Lee (Timothée Chalamet) and the two fall in love.
Zombieverse (2023). Streaming on Netflix. This is a Korean (with dubbing for English speaking viewers) "real-variety" show that allows contestants to answer the question "would I survive a zombie apocalypse?" The players are internet celebrities who thought they were signing up for a dating show called Love Hunter. Instead, a faux zombie outbreak forces the cast to band together to survive and complete quests. The series is unscripted and is a reality show, a variety show and a competition all in one.
Enys Men (2022). Streaming on Hulu. This is a non-narrative, experimental folk horror set on an uninhabited island in England in 1973. While observing flowers on the island, a wildlife volunteer's (Mary Woodvine) routine observations transform into a metaphysical journey causing her (and viewers) to "question what is real and what is a nightmare". Watch for the beautiful 16 mm cinematography or the trippy atmosphere, but maybe not if you're looking for a standard horror movie.
The Communion Girl (2022). Streaming on Shudder. A Spanish horror movie set in May 1987. After a night of partying, two girls find a doll wearing a communion dress. The creepy doll turns their lives into a nightmare.
Summoning The Spirit (2023). Available on video on demand. A couple heads into the woods for a romantic getaway. Instead of rest and relaxation, they find wander a Bigfoot worshipping cult. In order to save themselves from the cult, the couple has to uncover the truth of their prophecy.
The Thing Behind The Door (2023). Available on video on demand. A French horror movie about a woman is haunted by the memory of her husband, who was killed in action in WWI. Desperate, she turns to black magic to bring him back. The haunting then turns from metaphorical to literal.
This week in horror movie news: