5 New(ish) Horror Movies Streaming the Weekend of 8/25
The best horror movies to stream the weekend of 8/25.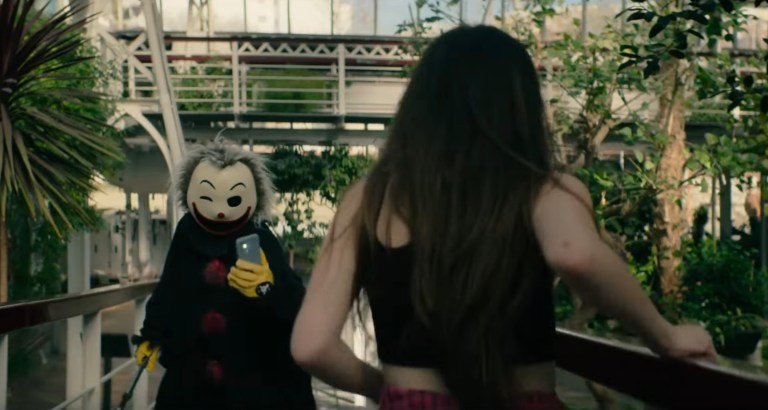 Creepy Catalog obsessively tracks the best horror movies streaming on Netflix, Prime Video, Max, Hulu, Shudder, Peacock, Paramount+, and Tubi. You can check our individual guides for our selections from each platform. This streaming guide is a weekly round up of new releases and the best hidden gems streaming each weekend.
Here are the horror movies that should be on your radar this weekend (8/25):
Killer Book Club (2023). Streaming on Netflix. A (dubbed) Spanish teen scream that's one part I Know What You Did Last Summer and one part The Midnight Club. A group of friends are stalked by a scary clown who knows the secret they've been keeping. As the bodies pile up the friends suspect each other and fight for survival.
The Black Demon (2023). Streaming on Prime Video. This shark attack movie sees an oilman's (Josh Lucas) vacation with his family interrupted when they become stranded on an oil rig in a megalodon shark's territory. The Black Demon is a pretty bad movie (it has a 1.7 score on Letterboxd) but that's kind of par for the course for people who enjoy shark movies. People who have a taste for films like Dolph Lundgren's Shark Lake (now streaming on Freevee) or the Sharknado movies will enjoy The Black Demon and it's campy goodness.
Bad Things (2023). Streaming on Shudder. A hotel horror movie following a group of girlfriends who just want to get out of the city for the weekend. The creepy surroundings begins to affect the friend group and paranoia turns the weekend into a bloody nightmare. Fans have called the film's vibe an LGBT version of The Shining, though the reviews stress that they are not of similar quality.
Brightwood (2022). Available on video on demand. A horror movie about a fighting couple who get trapped in a time loop while jogging around a lake (truly a nightmare). Things get worse when they discover a hooded killer is also on the trail, and is stalking them. Will the couple make it out alive? Together?
Organ Trail (2023). Streaming on Paramount+. A western horror movie following a young woman, Abby (Zoé De Grand Maison), struggling to survive in the Montana wilderness in 1870. Also braving the elements are a bloodthirsty trio of outlaws in possession of Abby's only remaining tie to her family, their horses. A distant neighbor on the frontier (Clé Bennett) and a mysterious woman (Olivia Grace Applegate) are Abby's only source of help for hundreds of miles in any direction.
This week in horror news: