Creepy Catalog Recommends: What to Stream the Weekend of 8/18
Here what should be on your radar this weekend (8/18).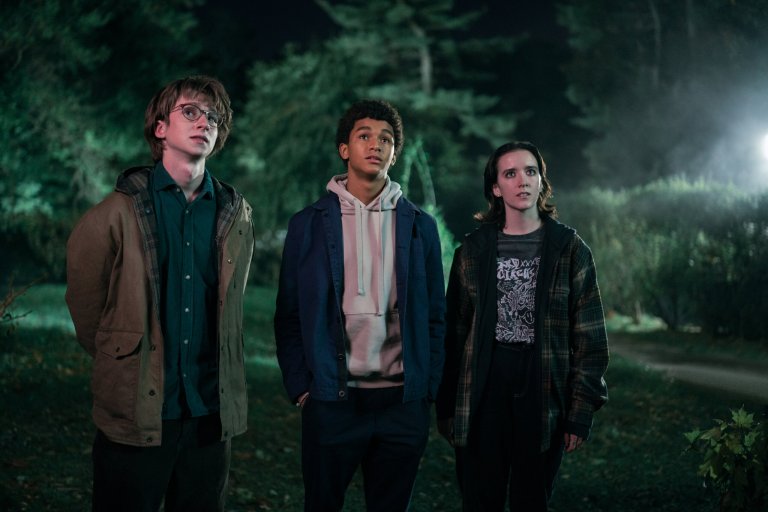 Creepy Catalog obsessively tracks the best horror and thriller movies and shows streaming on Netflix, Prime Video, Max, Hulu, Shudder, Peacock, Paramount+, and Tubi. You can check our individual guides for our selections from each platform. This streaming guide is a weekly round up of new releases and the best hidden gems streaming each weekend.
Here are the horror and thriller movies and shows that should be on your radar this weekend (8/18):
Harlan Coben's Shelter (2023). Streaming on Prime Video. Premiering today, Shelter is a pulse-pounding mystery series based on the popular YA novel by Harlan Coben. After the death of his father, Mickey Bolitar (Jaden Michael) starts over in a seemingly "perfect" suburban town. However, when a girl from his new high school disappears, he and his misfit friends seem to be the best hope of tracking her down. Town secrets will be revealed as the friends piece together a mystery decades in the making.
The Pope's Exorcist (2023). Streaming on Netflix. Russell Crowe stars in this possession film as Father Gabriel Amorth, an exorcist investigating the possession of a child. The case leads him to uncover secrets about the Vatican itself. Crowe's character is inspired by the real Father Gabriele Amorth who was Chief Exorcist of the Vatican.
Cocaine Bear (2023). Streaming on Prime Video. Elizabeth Banks' hilarious comedy horror movie is pretty self-explanatory. Set in 1985, a variety of characters including a mother (Keri Russell) and daughter, a group of delinquent high school boys, inept park rangers and low level criminals deal with the immediate aftermath of a black bear ingesting a large amount of cocaine. Cocaine Bear inspired a slew of ludicrous mockbusters if you're looking to make it a double feature.
River Wild (2023). Streaming on Netflix. A new nightmare vacation (action thriller) movie from Netflix stars real life couple Leighton Meester and Adam Brody as childhood friends who go on a whitewater rafting trip. Taran Killam also stars as the brother of Leighton's character. Once the trip starts, a killer is revealed and the other rafters must work together to survive and escape back to civilization. This is a reimagining of the 1994 film of the same name with Meryl Streep, Kevin Bacon, David Strathairn, Joseph Mazzello, and John C. Reilly.
Coming Home in the Dark (2021). Streaming on Netflix. A brutal horror movie about a schoolteacher, Hoaggie (Erik Thomson), who is on vacation with his wife and kids when he notices they are attracting the attention of a pair of strange men. The violent drifters turn out to be men from Hoaggie's past. He will be forced to confront and admit to past sins in the hopes of surviving.
Blind Waters (2023). Streaming on Tubi. A new shark attack horror movie from (free) streaming service Tubi. Blind Waters follows a couple on a dream vacation who rent a boat in order to scuba dive by themselves. While being hunted by a shark, their boat capsizes and the couple is stranded at sea with one of them losing vision from her injuries.
Fatale (2020). Streaming on Netflix. A suspenseful psychological thriller starring Hillary Swank as a woman who meets a successful sports agent at a bar (Michael Ealy) in Las Vegas and the two have a one night stand. Things get creepy the morning after when the woman coerces the man into having sex again. When the agent returns to Los Angeles, he is shocked to run into the woman again, and she aggressively inserts herself into his life.
Terminator 2: Judgment Day (1991). Streaming on Netflix. This sci-fi action thriller is a must watch for anyone who hasn't seen it and a must rewatch for everyone who has. In the year 2029 (ten years after the events of 1984's The Terminator) malevolent AI Skynet sends an almost indestructible terminator (Arnold Schwarzenegger) back in time to kill resistance leader John Connor as a child (Edward Furlong). What follows is a terrifically fun blockbuster and one of the best science fiction movies of all time.
This week in horror movie news: