'Junji Ito Maniac: Japanese Tales of the Macabre', Ranked
The anthology series adapts twenty supernatural and cosmic horror manga from Junji Ito, a mangaka master of horror, into twelve anime episodes.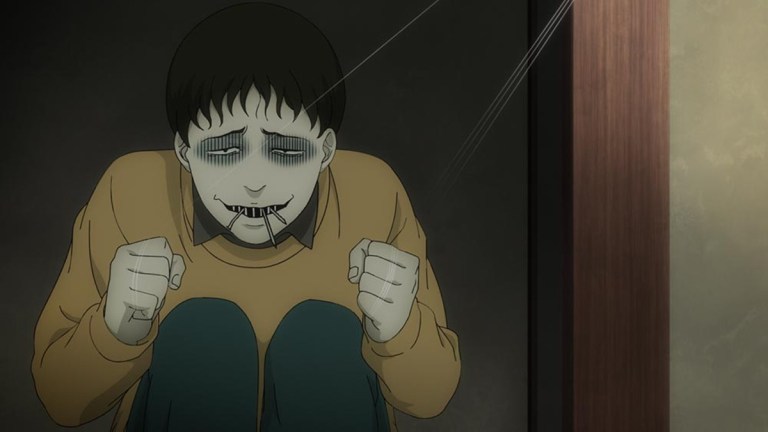 Junji Ito Maniac: Japanese Tales of the Macabre hit Netflix on January 19, 2023. The anthology series adapts twenty supernatural and cosmic horror manga from Junji Ito, a mangaka master of horror, into twelve anime episodes. Here are each of the episodes ranked:
Episode 1: The Strange Hikizuri Siblings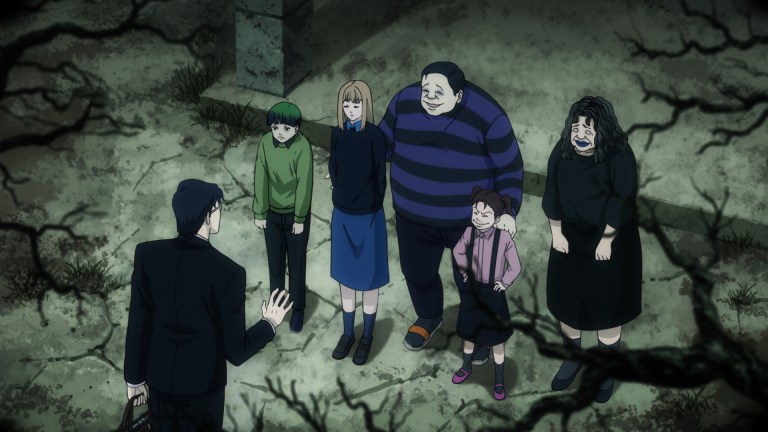 A little more than strange, the Hikizuri siblings are like the Addams family of Ito's world. Their latest ooky and kooky pursuit is conducting a seance in honor of their guest: a photographer interested in the supernatural. Although the episode isn't irredeemable, the horror and comedy elements are bested elsewhere in the series.
Episode 6: Mold / Library Vision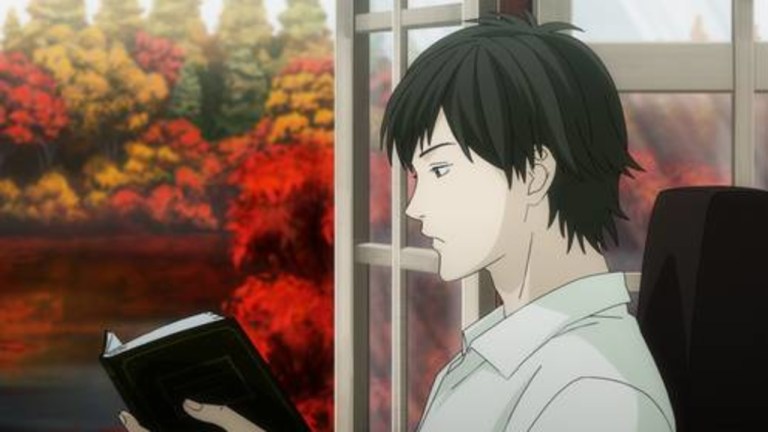 An impossibly accelerated mold growth consumes a home in Mold, the first story of the episode. The second story, Library Vision, chronicles the mental descent of a bibliophile's psychosis after a few of his books go missing. Mold is a slow burn that's better upon a second watch, but Library Vision is too melodramatic.
Episode 4: Four X Four Walls / The Sandman's Lair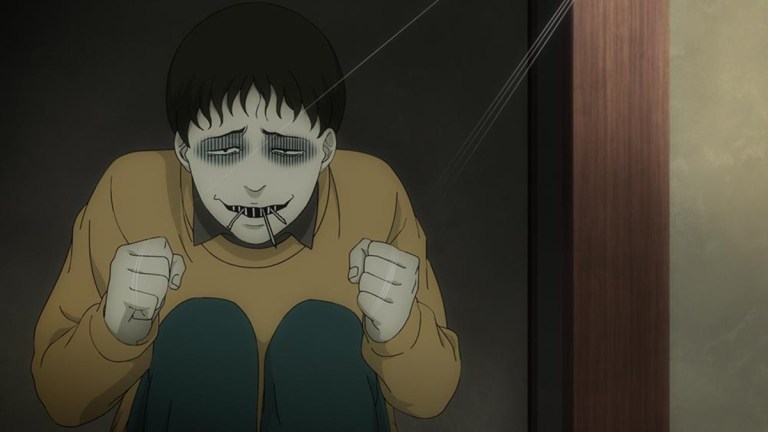 Soichi's hellbent on pranking his brother in some of the most peculiar ways in Four X Four Walls. Fortunately for our amusement, peculiar problems require peculiar solutions. In The Sandman's Lair, a man is afraid to fall asleep and asks his friend to help keep him awake. Where Four X Four Walls withholds the scares, The Sandman's Lair pays in spades.
Episode 9: Tomie: Photo
A high school photographer's about to learn that her classmate, Tomie, is more than she seems. Tomie: Photo takes the saying, "the camera never lies," to a new level. Of the many stories Ito's written about Tomie, this isn't among the most intriguing. The succubus's resume boasts several other more frightening forms and fusions. Immediately, her final form in the short story Mansion comes to mind.
Episode 8: Layers of Fear / The Thing That Drifted Ashore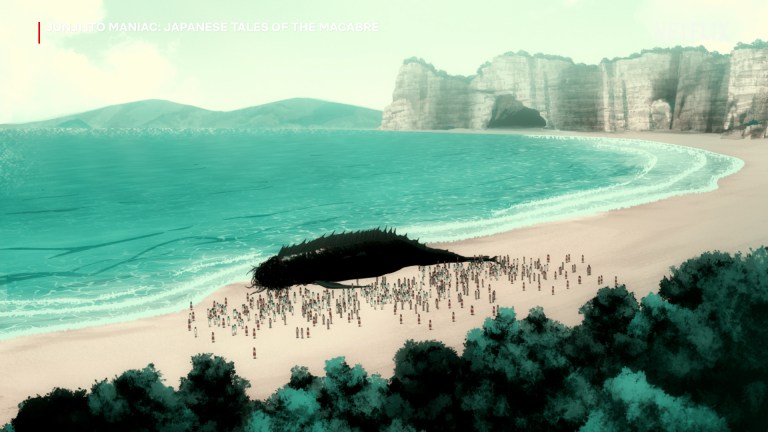 An archaeologist discovers a strange tomb of many layers and unleashes a curse in Layers of Fear. The best part of this story is, by far, the bloody climax. A strange beast washes up on a beach in The Thing That Drifted Ashore. This story is too short, which doesn't do the extremely interesting plot justice.
Episode 10: Unendurable Labyrinth / The Bully
Two friends get sucked into a potentially dangerous community of ascetic monks in Unendurable Labyrinth, and a girl bullies a younger boy in The Bully. Both stories are well written but left me wanting more horror. However, the bully's final look is one of the series' scariest and most interesting visuals.
Episode 11: Alley / Headless Statue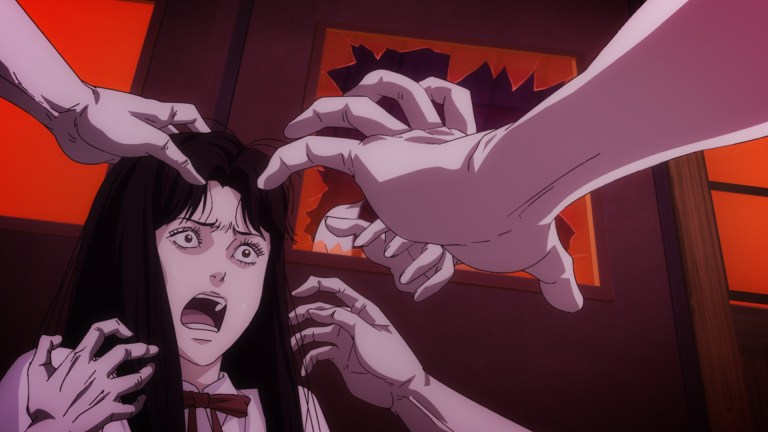 In Alley, a young man investigates an enclosed alley beside his room when he hears voices coming from it at night. Ito's signature strange flourishes make the otherwise predictable story somewhat better, but the ending doesn't show enough. In Headless Statue, the second story, an art teacher known for his headless statues is found decapitated. The final chase scene is horror gold, but the characters' lack of deductive reasoning until that point took away from it.
Episode 2: The Story of the Mysterious Tunnel / Ice Cream Bus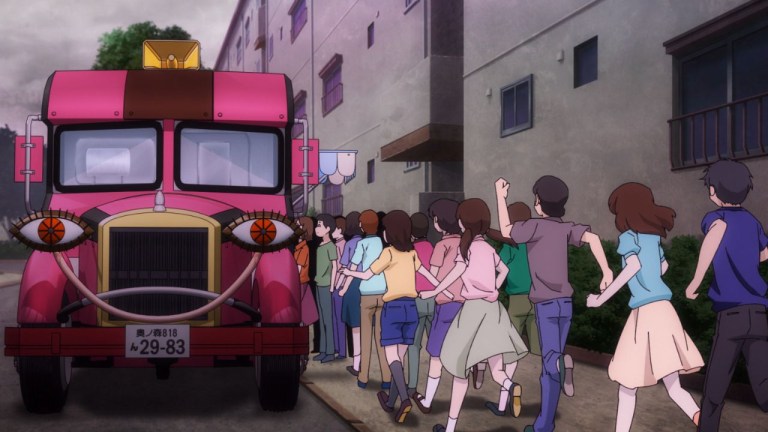 In The Story of the Mysterious Tunnel, a young man returns to the tunnel he once saw his mother enter. This story is another of Ito's slow burns with a bloody and delightfully strange ending. In Ice Cream Bus, many kids exhibit strange behavior after gobbling down frozen treats from a strange truck daily. The well-crafted story culminates in a jaw-dropping ending. It would've hit harder if the animations were grittier.
Episode 12: Whispering Woman / Soichi's Beloved Pet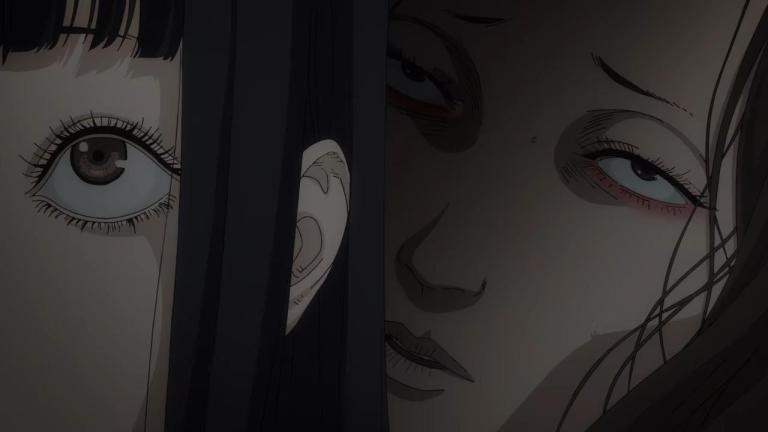 At the beginning of Whispering Woman, a girl's indecisiveness is so severe that it debilitates her. That is, until her family hires a woman to help her make decisions. Constantly seen whispering in the girl's ear, the sheer sight of the woman is heebie-jeebies inducing. Soichi continues terrorizing his family by corrupting their recently adopted cat in Soichi's Beloved Pet. Although more horror is usually preferred, the comedic elements of this story make up for it. Plus, the nods to what evils exist beyond this peek into Ito's world are both chilling and fun.
Episode 3: Hanging Balloon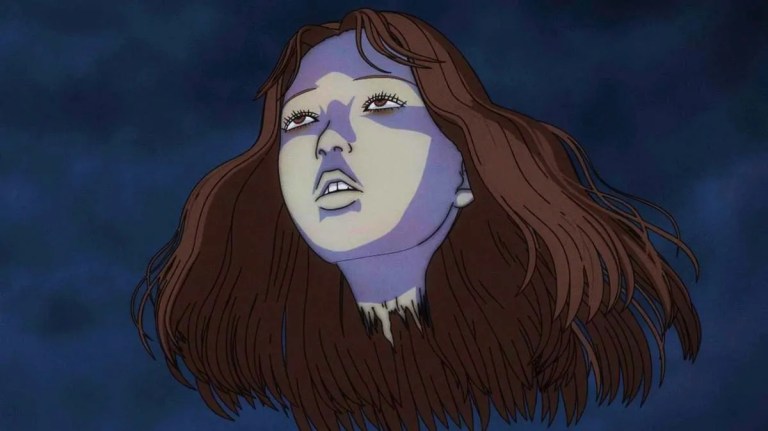 Hanging Balloon is a must-see episode. The premise is simple yet horrifying: gigantic floating heads with nooses hanging from them descend on a town. This is another example of an amazing story weighed down by shaky animations at points.
Episode 5: Intruder / Long Hair in the Attic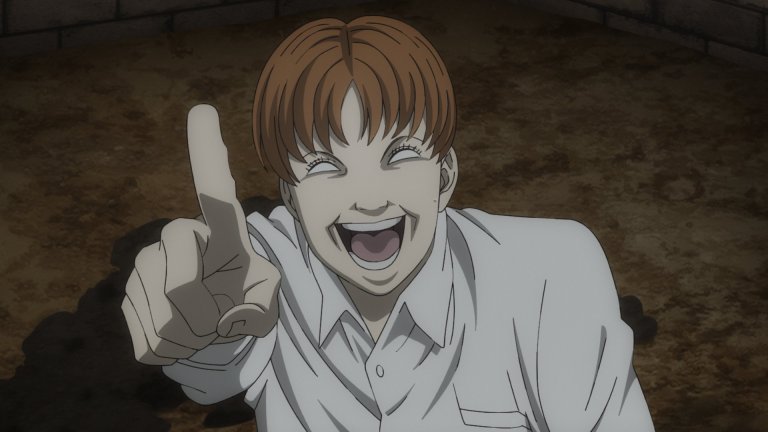 A young man comes face-to-face with his doppelganger in Intruder, and it's a short but haunting ride. The same goes for Long Hair in the Attic, a story about a woman whose rage takes on a life of its own after a breakup. The rugged little revenge piece rounds out this double feature nicely.
Episode 7: Tomb Town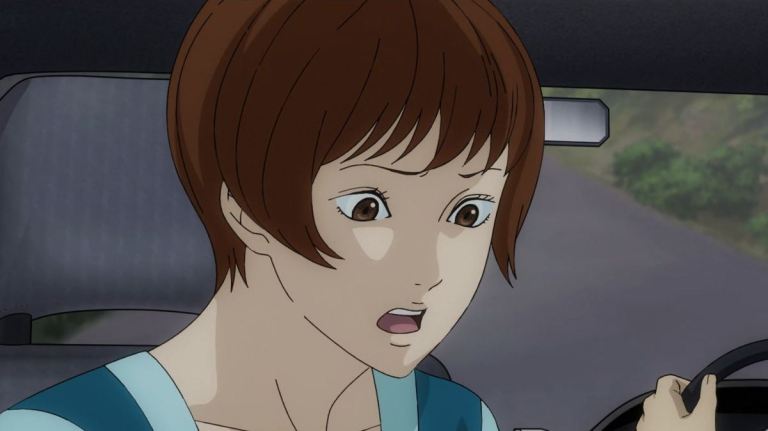 Tomb Town starts with a couple striking a woman with their car while driving through an unfamiliar town. They quickly tuck her body away in their trunk before later learning the area's strange custom of erecting a headstone wherever anyone dies. The horrific truth behind this burial rite is slowly revealed as the couple tries to figure out how to get away with the murder they've committed. The high stakes and fantastical concept weave together an intriguing must-see.

—
Junji Ito Maniac: Japanese Tales of the Macabre does a great job showcasing Ito's range, especially to new audiences. Adult Swim's adaptation of his magnum opus, Uzumaki, is expected later this year. It's about a town cursed by spirals. Until then, it's time to rewatch the Junji Ito Collection to see how it measures up.
Further reading: