6 New(ish) Horror Movies Streaming This Weekend (6/16)
The first new Black Mirror episodes since 2019 are finally here.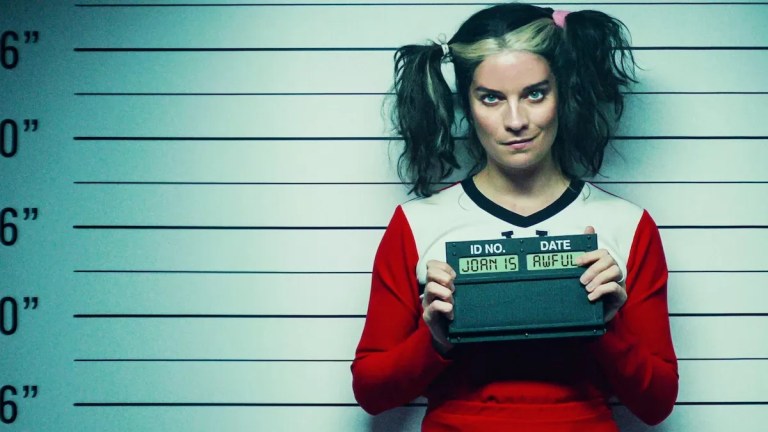 Creepy Catalog obsessively tracks the best horror movies streaming on Netflix, Prime Video, Max, Hulu, Shudder, Peacock, Paramount+, Screambox and Tubi. You can check our individual guides for our selections from each platform. This streaming guide is a weekly round up of new releases and the best hidden gems streaming each weekend.
Here are the best horror movies and TV shows streaming on the weekend of 6/16:
Black Mirror season 6. Streaming on Netflix. The beloved British anthology show based on The Twilight Zone is back. The first new episodes since 2019 follow a tech CEO, film students, astronauts and others as their lives intersect with dystopian technology. As with past seasons, each episode has a standalone plot so you can treat it like five ~60 minute sci-fi/horror movies or binge all at once.
There's Something Wrong With the Children (2023). Streaming on Paramount+. A horror movie about old friends a weekend getaway with two of the friend's children, Lucy and Spencer. The children are drawn to a mysterious cave during a hike. Afterwards, they exhibit strange and dangerous behavior. By the time all the adults agree that something is wrong with the children, it might be too late.
Play Dead (2022). Streaming on Tubi on June 17th. A horror thriller directed by Wes Craven's longtime editor Patrick Lussier. A criminology student (Bailee Madison) breaks into a morgue in order to gather evidence to exonerate her brother. Unfortunately, she discovers that the coroner (Jerry O'Connell) has set up a pretty sick business venture in the morgue.
Captive (2021). Streaming on Tubi. A teenage girl gets lost in the woods. The man she thinks is going to help her turns out to be a delusional recluse who holds her hostage. She pretends to be the man's daughter in order to gain his trust and escape.
Barbarian (2022). Streaming on Hulu. A woman arrives at her AirBnB in Detroit to discover the home has already been rented out to a strange man. She decides to take the risk and accept his offer to share the home for the night. This was probably the most fun horror movie of 2022.
Hollywood Dreams & Nightmares: The Robert Englund Story (2023). Streaming on Screambox. A documentary celebrating the life and career of iconic horror actor Robert Englund, famous for portraying Freddy Krueger. The doc features in-depth interviews with Englund himself as well as his wife Nancy, Lin Shaye, Eli Roth, Tony Todd, Heather Langenkamp, and more. Fans of A Nightmare on Elm Street or just 80s horror in general should check this one out.
This week in horror: