7 New Horror Movies Streaming This Weekend (7/21)
Plus *five* new horror movies in theaters.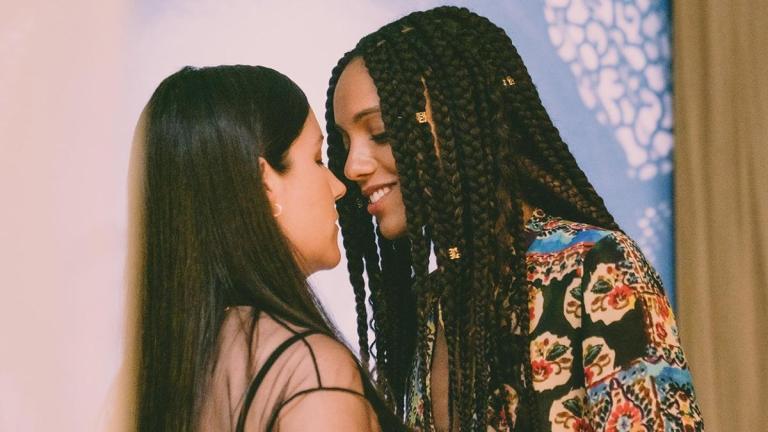 Creepy Catalog obsessively tracks the best horror movies streaming on Netflix, Prime Video, Max, Hulu, Shudder, Peacock, Paramount+, Screambox and Tubi. You can check our individual guides for our selections from each platform. This streaming guide is a weekly round up of new releases and the best hidden gems streaming each weekend.
Here are the best horror movies and shows streaming this weekend (7/21):
July 21 is a highly-anticipated date for movie fans as Christopher Nolan's Oppenheimer (starring scream king Cillian Murphy) and Greta Gerwig's Barbie are both releasing in theaters this weekend. Also in theaters is the horror movie Cobweb (directed by the co-writer and director of Marianne, Netflix' scariest show), home invasion/bachelorette party thriller Fear the Night, horror/thriller Mother, May I?, horror movie The Lurking Fear and babysitter horror movie Natty Knocks. Read on for the best available at-home entertainment for horror fans this weekend and bookmark our new/upcoming horror movies list for updates on what's coming down the horror movie pipeline.
Jagged Mind (2023). Streaming on Hulu. A queer psychological thriller about a woman who is stuck in a time loop experiencing a seemingly great first date over and over again. What the woman perceives as deja vu turns out to be something more sinister. Behind the horror is her manipulative ex-girlfriend, who will go to any extreme to prove that the two women belong together.
Deadly DILF (2023). Streaming on Tubi. A college freshman flirts with her neighbor, an attractive father. It turns out, this flirting has deadly consequences. The student becomes obsessed with the man and sets out to destroy his marriage.
Baby Blue (2023). Streaming on Tubi. A horror thriller following a group of friends and content creators looking for their big break. They decide to do a true crime feature based around a supposedly deceased serial killer. The problem arises when they realize his murders never stopped and they might become his next victims.
The Deep Web: Murdershow. Streaming on Tubi. A podcaster investigating his sister's death discovers something incredibly macabre. He finds a website which allows sickos to bid money in order to choose how prearranged victims will be murdered. Will he be able to take the murder site down? Or will he be its next victim?
Cabin Girl (2023). Streaming on Tubi. A new cabin in the woods horror movie about a van life influencer who gets a fresh start by purchasing a dilapidated cabin in the woods. She updates her followers about her progress turning the cabin into a home. As the updates continue, the influencer discovers the cabin's dark history and becomes haunted by a troubled spirit.
Sharksploitation (2023). Streaming on Shudder. A documentary that traces the shark attack genre through horror history beginning with Jaws (1975). From Shark Week to Sharknado the apex predators of the ocean have been an extremely fertile source of imagination for horror filmmakers which has exploded in recent years. After the success of Cocaine Bear (2023), there's even been an ad hoc spinoff Cocaine Shark film! Unfortunately there's no trailer for this doc.
Shoky & Morthy: Last Big Thing (2023). Streaming on Screambox. A comedy horror movie in the lineage of Tucker and Dale vs. Evil. Cancelled YouTubers Shoky and Morthy are looking to make a comeback by filming themselves spending a night at a haunted attraction. This film looks like it has some epic laughs and hopefully a good scare or two.
This week in horror movie news: