One of the Most Highly Anticipated Horror Movies of the Year Is Now in Theaters
Talk to Me has been described as a teen scream with the "visual bravado of X and the pitch-black despair of Hereditary."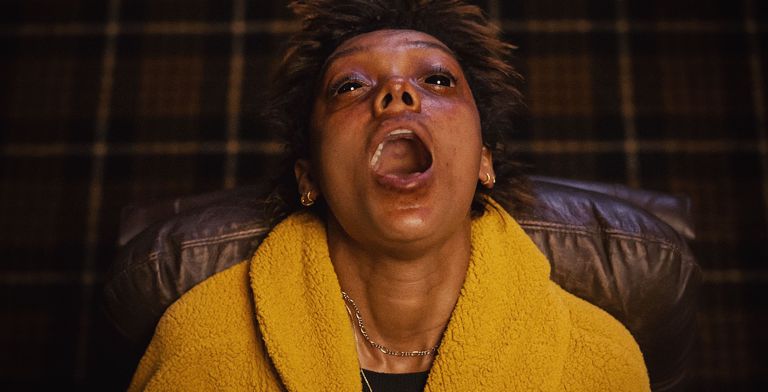 Creepy Catalog obsessively tracks the best horror movies streaming on Netflix, Prime Video, Max, Hulu, Shudder, Peacock, Paramount+, Screambox and Tubi. You can check our individual guides for our selections from each platform. This streaming guide is a weekly round up of new releases and the best hidden gems streaming each weekend.
Here are the horror movies and shows that should be on your radar this weekend (7/28):
Talk to Me (2023). Only in theaters. One of the most highly-anticipated horror movies of 2023 is now in theaters. Talk to Me is a horror thriller about a group of friends who discover how to conjure spirits with an embalmed hand. This movie has been described as a teen scream with the "visual bravado of X and the pitch-black despair of Hereditary."
Twisted Metal (2023). Streaming on Peacock. A new series based on the Twisted Metal video games. The show follows an amnesiac trying to deliver a package in a post-apocalyptic world. Fans of the video game series can see how close the Twisted Metal series looks to the games here. All 10 episodes are now on Peacock.
Repulse (2021). Streaming on Screambox. A Czech horror drama that promises to be brutal and bleak. Two grieving families, one wealthy and one poor, are dysfunctional in distinct and horrifying ways.
The Lair (2022). Streaming on Hulu. New on Hulu is this action horror movie about a Royal Air Force pilot (Charlotte Kirk) who is shot down while flying over Afghanistan. She takes shelter in an underground bunker, the titular "lair". The pilot discovers an abandoned biological weapon of half-human, half-alien beings are awakened.
This week in horror: