The 5 Best Horror Movies Streaming This Weekend (5/12)
Who doesn't love a horror western?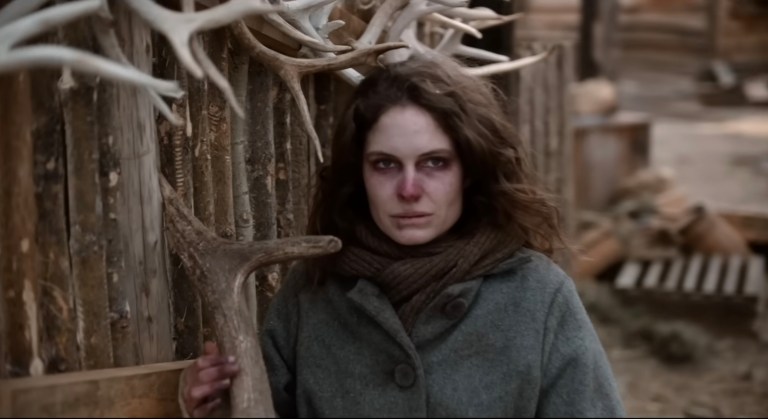 Creepy Catalog obsessively tracks the best horror movies streaming on Netflix, Prime Video, HBO Max, Hulu, Shudder, Peacock, Paramount+, Screambox and Tubi. You can check our individual guides for our selections from each platform. This streaming guide is a weekly round up of new releases and the best hidden gems streaming each weekend.
These are the best horror movies streaming the weekend of 5/12/23:
Huesera: The Bone Woman (2022). Streaming on Shudder. New to the service, Huesera is a supernatural body horror movie centering on a young woman, Valeria (Natalia Solián), who discovers she is pregnant. Although Valeria has always wanted to become a mother, she senses something is off about her pregnancy. The film premiered at the Tribeca Festival and won the Best New Narrative Director and Nora Ephron awards making it a promising entry into gynaehorror.
Hellhole (2022). Streaming on Netflix. A Polish horror movie that has been hyped up on social media in recent months. The film is set in 1987 when a police officer is investigating a series of strange disappearances. The search leads him to a monastery where the clergy are hiding a dark secret.
Under the Shadow (2016). Streaming on Netflix. A critically acclaimed psychological horror movie about a mother and daughter in war-torn Tehran in the 80s. After surviving a bombing, the mother becomes convinced that an evil spirit is haunting their family.
Organ Trail (2023). Available to buy on Amazon Prime. A new horror western following a family traveling on the Oregon Trail. Amid the other horrors of the trail they are kidnapped by a savage gang in the middle of the night.
Evil Dead Rise (2023). Available to buy or rent on Amazon Prime. Just in time for Mother's Day this meditation on motherhood is available on VOD. Evil Dead Rise follows Beth (Lily Sullivan), a young women who discovers she is pregnant. Unsure of what to do, she decides to visit her estranged sister Ellie (Alyssa Sutherland), who has two kids. Unfortunately for the sisters, deadites interrupt their reunion.
This week in horror news:
Canonical CC Horror Fiction: Elias Witherow