Creepy Catalog Recommends: 6 Movies + Shows Streaming This Weekend (11/17)
Here are the movies and shows that should be on your radar this weekend (11/17).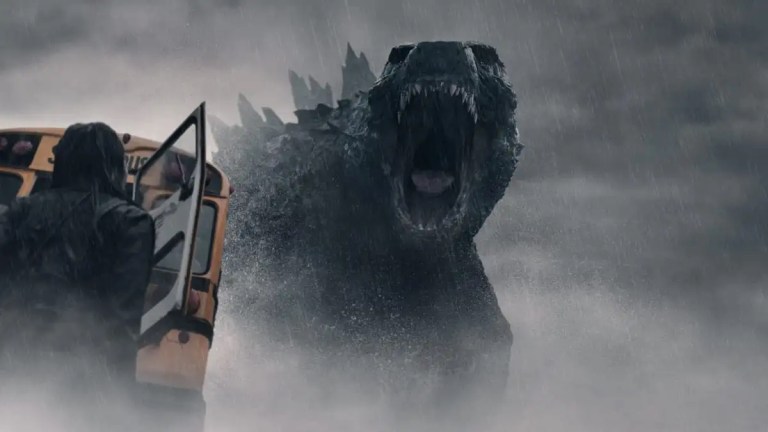 Creepy Catalog obsessively tracks the best horror movies streaming on Netflix, Prime Video, Max, Hulu, Shudder, Peacock, Paramount+, and Tubi. You can check our individual guides for our selections from each platform. This streaming guide is a weekly round up of new releases and the best hidden gems streaming each weekend.
Here are the movies and shows that should be on your radar this weekend (11/17):
Addams Family Values (1993). Streaming on Paramount+. It's a great weekend to explore the wide world of creepy Thanksgiving movies. This family friendly (PG-13) movie sees a ruthless gold-digger (Joan Cusack) marrying Uncle Fester and Wednesday (Christina Ricci) and Pugsley (Jimmy Workman) sent off to summer camp. It includes the iconic monologue where Wednesday Addams is cast as Pocahontas in the camp play, but uses the opportunity to speak her mind about the (somewhat) evil Amanda Buckman (Mercedes McNab).
Kristy (2014). Streaming on Tubi. Another great Thanksgiving horror movie is this horror thriller set on a nearly empty college campus during the holiday break. Justine (Haley Bennett) stays on campus because she can't afford to fly home. When a random encounter puts her in the crosshairs of a dangerous cult, there's no one around to hear Justine's screams for help.
Monarch: Legacy of Monsters (2023). Streaming on Apple TV+. This new television series begins after Godzilla battles the Titans in San Francisco and spans three generations of buried secrets. At center stage are two siblings who uncover a family secret that connects them to Monarch.
The Killer (2023). Streaming on Netflix. David Fincher's new crime action thriller follows a professional assassin (Michael Fassbender) who makes a critical mistake while on the job. When his girlfriend is beaten in retaliation, the hitman sets his sights (pun intended) on revenge.
Onyx the Fortuitous and the Talisman of Souls (2023). Streaming on Screambox. Fresh from theaters, this retro-themed horror movie stars scream queen Barbara Crampton. A group of occultists gather at a mansion to perform a dark ritual and find themselves immersed in a world of monsters and mystery.
The Impossible (2012). Streaming on Netflix. Fans of nightmare vacation movies will love this disaster film following a family during the 2004 Indian Ocean earthquake and tsunami. This was one of the deadliest natural disasters in history with an estimated death toll of 227,898. The Impossible was Tom Holland's film debut and stars  Naomi Watts and Ewan McGregor. Watts was nominated for an Academy Award for Best Actress for her role.
This week in horror movie news (11/17)
Canonical CC Horror Fiction: Elias Witherow